When Katzen Hobbes was a toddler, she had dreams where she saw herself covered in tiger stripes.
When she was 18, she started making that dream a reality.
Now, at the age of 40, 90 percent of her body is covered in stripes.
"I still need a little bit of work under the right armpit and right ear, but I'm pretty close to completion," Hobbes told The Huffington Post. "But I might add something more."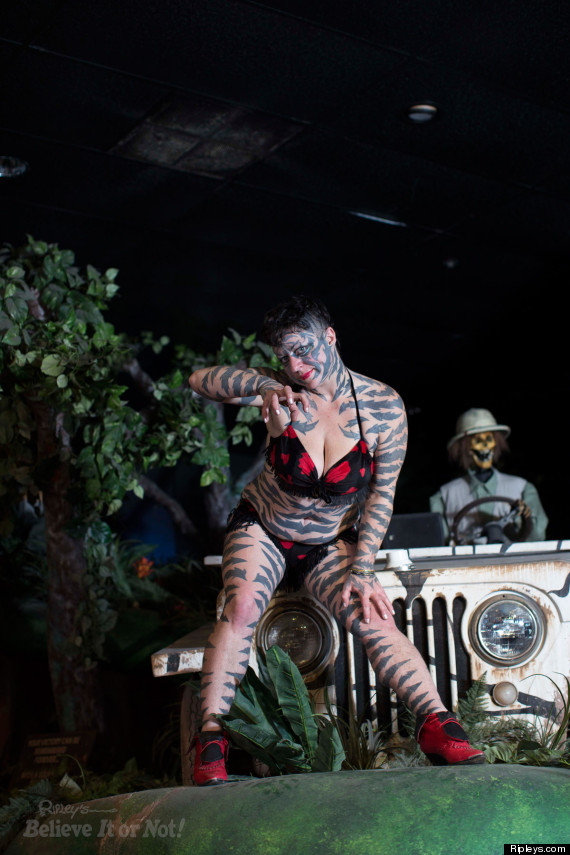 Hobbes considers her body like a sculpture.
Unlike many people who start with one small tattoo and add others on without a firm goal in mind, she always wanted just tiger stripes.
"I wanted to be covered in tiger stripes when I was young, but it wasn't until I was 9 and living in Japan that I realized how I could do it," she said. "My mother said, 'Wait until you're 18."
Most of the feline tatting occurred between the ages of 18 and 28. More than 227 different tattoo artists have inked her up, including 23 at one time.
Hobbes isn't as catty as she used to be. For 14 years, she had plastic whisker piercings through her facial skin.
"I had them removed because I started to feel they affected my field of vision," she said. She turned to scarification and had six scars on her face to allude to the whiskers.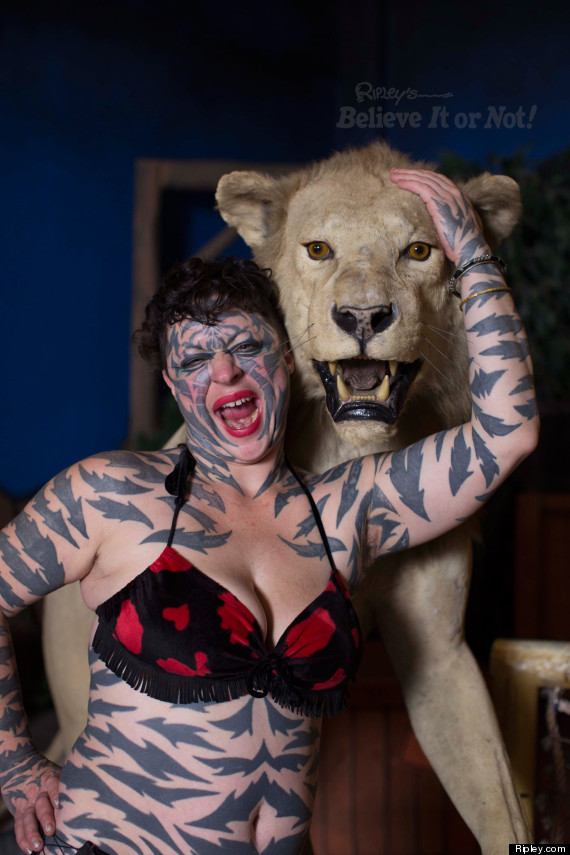 "Most of us are more than skin deep," she said. "I feel more beautiful this way."
Hobbes will have a chance to demonstrate that in spades because she is one of the people who has been selected to appear in the newest Ripley's Believe It Or Not! book, "Reality Shock!" debuting Sept. 9.
"It's a bit of a dream come true because I've worked on a lot of projects that are hard to believe," she said. "I definitely read a lot of the books growing up. Robert Ripley was one of my idols."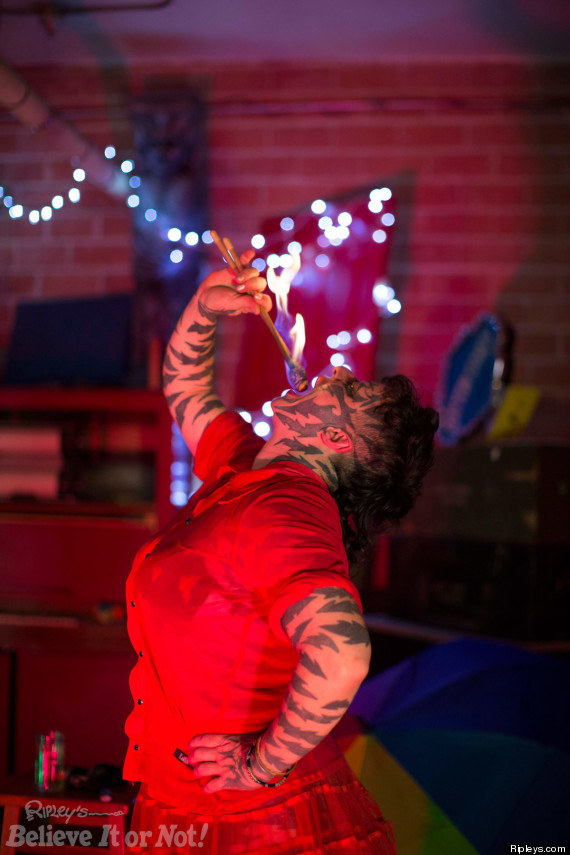 Like Us On Facebook |

Follow Us On Twitter |

Contact The Author
Related
Popular in the Community