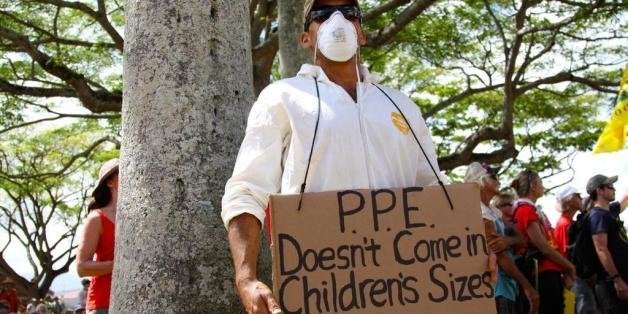 HONOLULU - The state Department of Agriculture in Hawaii has only one employee assigned to review pesticide inspection reports and follow up on possible violations. And she says she hasn't gotten around to reviewing most reports in several years so there's been little if any action against pesticide misuse.
Since 2009, the department has suffered budget cuts that have stretched its pesticide oversight to the limit, its director says. There are only six pesticide inspectors in the state, including one on Kauai, where local officials are moving to take pesticide oversight into their own hands.
Meanwhile, the state Department of Health has no program in place to regularly test for pesticide contamination in the soil, air, or water. The sole position on Kauai that is supposed to monitor dust under pesticide regulations has been vacant for more than a year.
The state's lack of ability to effectively oversee pesticide use and public health concerns is giving impetus to a move by the Kauai County Council to take matters into its own hands. The council is slated to vote as early as today on a measure — Bill 2491 — that would increase county oversight of the heaviest agricultural users of restricted-use pesticides, namely the four biotech companies operating on the island — Syngenta, DuPont-Pioneer, Dow and BASF — and Kauai Coffee Co.
"We need to do something. We can't count on the state," said Kauai County Councilman Gary Hooser, who co-sponsored the bill with Councilman Tim Bynum. "In our particular situation, I believe there is urgency. The doctors we talked to in those committee hearings believe there is urgency and we can't sit around and wait for the state to get its act together."
The bill takes a more aggressive approach to overseeing pesticide use on Kauai. It requires that the state's largest restricted-use pesticide users disclose what they are spraying, where and in what quantities, something the state hasn't embraced.
It also sets up buffer zones between GMO fields and public spaces, including schools, roads and waterways, another requirement lacking in state regulations.
And it requires the county to conduct studies on whether pesticides are contaminating the environment and harming human health. The state has not invested in wholesale studies of pesticide contamination.
Bill 2491 originally included extensive regulations of both pesticides and genetically modified organisms. But last month, the Kauai County Council's Economic Development and Intergovernmental Relations Committee amended the measure to focus more closely on pesticide use. The committee passed it 4-1 on Sept. 27 and is set to be heard by the full council today.
The biotech companies are vigorously fighting the bill. They say they are being unfairly targeted in the midst of what they describe as a radical, pseudo-scientific attack on genetically modified organisms.
"It's not about community health, it's not about pesticide use, it's about getting rid of these companies," said Alicia Maluafiti, executive director of the Hawaii Crop Improvement Association, a trade group for the biotech companies. She noted that the companies employ more than 500 people on Kauai.
Residents, including health care providers, on the west side of Kauai where the biotech operations are concentrated, have been particularly worried over the years that the pesticides being sprayed on GMO fields are making people sick and harming the environment. In 2011, more than 150 residents in Waimea filed a lawsuit against Dupont-Pioneer, formerly Pioneer Hi-Bred, alleging that the company's pesticides sparked health concerns and drove down local property values.
Kauai residents have complained that state officials have been slow to respond to their concerns and investigate reports of pesticide odors, dust and possible oversprays.
Avis Onaga is the environmental health specialist in the agriculture department's pesticides branch who is supposed to review pesticide inspection reports to determine whether there have been violations and if fines need to be levied. She told Civil Beat last week she's been able to review only a handful of reports in the past few years.
She finished just seven of 72 investigations into possible violations on Kauai alone for 2011 and 2012. An overall tally of backlogged reports — either for inspections or public complaints — wasn't available, according to department officials.
Instead, she said, she has been designated as the person responsible for responding to public records requests about pesticides and those duties have kept her so bogged down she hasn't had time to concentrate on the job she was hired to do. The requests are coming from lawyers, Kauai County Council members and media.
"I've had so many requests that I haven't had a chance to work on any of my cases for the past so many years," she said.
Onaga, who said she has received 46 public records requests since 2010, said that she had prioritized the requests over her inspection reports because public records requests have a deadline and pesticide inspection reviews do not.
Russell Kokubun, director of the Department of Agriculture conceded the department could become more efficient in making records available to the public and said he would seek approval from the Legislature for an additional position to investigate pesticide violations.
But that's not the only problem at the Department of Agriculture, which is in charge of monitoring pesticide use under the Federal Insecticide, Fungicide and Rodenticide Act.
The department doesn't track general-use pesticides that are being sprayed throughout the state, about 75 percent of all of the pesticides sprayed, according to the federal Environmental Protection Agency. The state does have sales records for restricted-use pesticides, but the records only provide limited information.
Kokubun said that the department was just starting to rebuild its pesticides branch which was weakened by the 2009 budget cuts. He wants the department to enhance its oversight beyond what it was doing before the budget cuts.
"We don't want to just stop with what was there before," Kokubun said. "There needs to be more outreach and more awareness about what pesticides are and what they do."
The Hawaii health department also says it suffers from a chronic lack of funding when it comes to monitoring the environment for pesticides.
The department is responsible for overseeing the federal Clean Water Act, but it has no statewide testing program for pesticides.
The health department turned responsibility for testing drinking water over to the counties, which test for pesticides. But the health department doesn't have a statewide program for monitoring whether chemicals are leaching into the soil, contaminating streams and coastal areas or being carried on dust from GMO fields.
There is a position for an environmental health specialist on Kauai who would be in charge of enforcing dust regulations. But the position has remained vacant for nearly a year.
The agency has interviewed candidates for the position and is waiting for approval to hire from the state's human resources department, according to Janice Okubo, a state health department spokeswoman.
Last month, a Kauai County Council member asked department officials how the agency was doing enforcing dust regulations on Kauai.
"Probably badly," responded Gary Gill, deputy director for environmental health.
Legislature Also Fails to Get Tough
Backers of Bill 2491 also point to a history of watered-down measures passed by the Hawaii Legislature and a failure of the state departments to toughen their own rules and regulations.
Lawmakers debated a bill last year that would have required extensive public disclosure of both general-use pesticides and restricted-use pesticides — which have more potential to harm public health and the environment.
But the legislation that passed only requires that sales records for restricted-use pesticides be posted on the Department of Agriculture's website. The department has yet to post the information, saying there are propriety business concerns it needs to resolve first.
The Legislature also passed a resolution this year requesting that the health department test for levels of atrazine in surface water, coastal waters and the air. Atrazine is a pesticide that's been linked to birth defects.
But, as the heath department's Gill recently told the Kauai County Council, the Legislature didn't provide any money for the testing. The department has pulled together $70,000 to do statewide testing for atrazine as well as other pesticides, he said.
Rep. Cynthia Thielen, who sponsored the resolution on atrazine, supports the Kauai regulatory effort because she thinks the state is doing a bad job regulating pesticides. "I think it's important for the county to act to protect its own population," she said.
Hooser, the Kauai councilman behind Bill 2491, said that the department's lack of willingness to fund pesticide testing and programs shows the state isn't taking the issue of pesticides seriously.
"It just boggles the mind the lack of urgency from the state," he said.
But overseeing pesticide use doesn't come cheap, whether it's the state or the county taking the lead. Bill 2491 would cost the county millions of dollars and county officials say they aren't sure where the money will come from.
Hooser said that the the biggest cost would likely be health and environmental studies, which could amount to $2 million and that the costs of regulation would be relatively minimal. He said that the studies are critical to figuring out if there is cause to be concerned about pesticides.
If studies show unsafe levels of pesticides in the environment, then the county can charge the companies for cleanup efforts and further testing, he said.
"Ultimately, these companies should pay the price, not the people of the community," he said.
Last month, days before the Kauai council committee voted on Bill 2491, Gov. Neil Abercrombie promised that he would work with the Legislature to restore funding and positions for pesticide regulation within the health and agriculture departments. He also suggested that agricultural companies would voluntarily comply with new safety and health guidelines that would be put in place while the Legislature and department heads deliberated on stricter controls.
But supporters of Bill 2491 were swiftly critical, arguing that the governor was simply trying to derail the county's efforts. They questioned whether the biotech companies would really comply with new guidelines voluntarily, especially since the companies had taken a hard line against the bill during hearings, protesting buffer zones and pesticide disclosure.
Alicia Maluafiti of the Hawaii Crop Improvement Association said that the biotech companies hadn't had time to meet with the governor to discuss issues such as buffer zones and pesticide disclosure because they are too busy fighting "fear mongering by Mr. Hooser and the extremists on Kauai."
"We obviously haven't had a chance to sit down," she said. "We are still fighting a pretty pissy bill on Kauai."
Related
Before You Go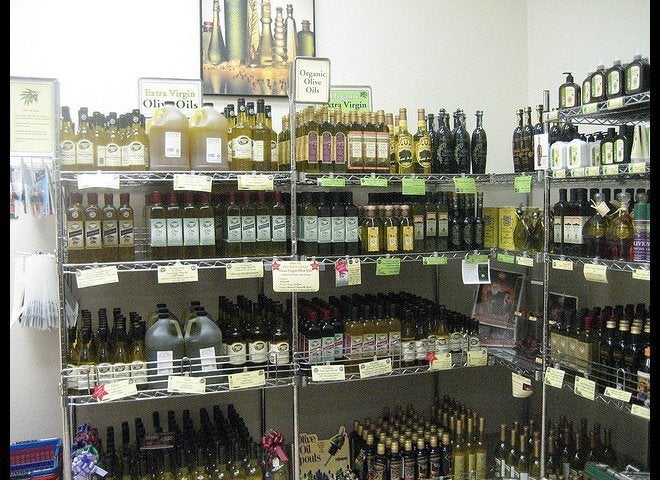 Adulterated Food
Popular in the Community