The last three months on Kauai have been the culmination of a longstanding resistance by many residents against the growing influence of biotech and big agriculture on the island.
Those against GMO (genetically modified organisms) crops and pesticide use rallied behind Bill 2491, a law that would require biotech companies and large farms to disclose their pesticide use, report GMO crops, and create buffer zones between pesticide-sprayed fields and public areas like schools, parks and homes.
Bill 2491's passage was a wild rollercoaster, full of clever political maneuvers, controversial legal debates, and an incredible show of public activism. The whole nation watched what Kauai would do, as Bill 2491 could serve as a model for other states as more people become concerned about the implications of GMO agriculture.
In one last vote yesterday, the County Council cleared the path for Bill 2491 to become law next summer. Here are some of the most unforgettable Instagram images from this fall's debate on Kauai.
On Sept. 8, thousands of people joined the Mana March, a demonstration in support of Bill 2491. Organizers called it the largest march in the island's history. "Pass the bill," demonstrators chanted as the walked to the County Building, around which they formed an enormous circle.
The debate made national headlines leading up the County Council vote. Supporters of the bill continued to show their disdain for pesticides and GMO-related agriculture.
Five weeks after the Mana March, the County Council passed Bill 2491 with a vote of 6-1. The hearing that preceded the vote lasted 19 hours and went until nearly 4 a.m. Celebrations were fervent, but on Oct. 31 Kauai Mayor Bernard Carvalho vetoed the bill citing concerns about its legality. Demonstrations resumed as Kauai awaited a County Council vote on whether to override the mayor's veto.
This week, the County Council planned to vote on whether to override, but when it realized it might not have the required five votes, it elected to delay the vote until it could appoint another council member. The Council was down one member after Nadine Nakamura left to work as Mayor Carvalho's managing director. The Council appointed Mason Chock on Friday, who was expected to vote for the override. Mayor Carvalho called the move "unsportsmanlike conduct." On Saturday, Nov. 16, the County Council voted 5-2 to override the veto, freeing Bill 2491 to become law effective August 2014.
It is expected that the biotech companies will challenge the law in court. As seen above, there's no doubt Kauai will be ready for the fight.
Have a great week, and remember to keep tagging #alohahuffpost in your pictures and we'll feature the week's best posts.
Follow us on Facebook: facebook.com/huffposthawaii
Follow us on Twitter: @HuffPostHawaii
Follow us on Instagram: @HuffPostHawaii
Related
Before You Go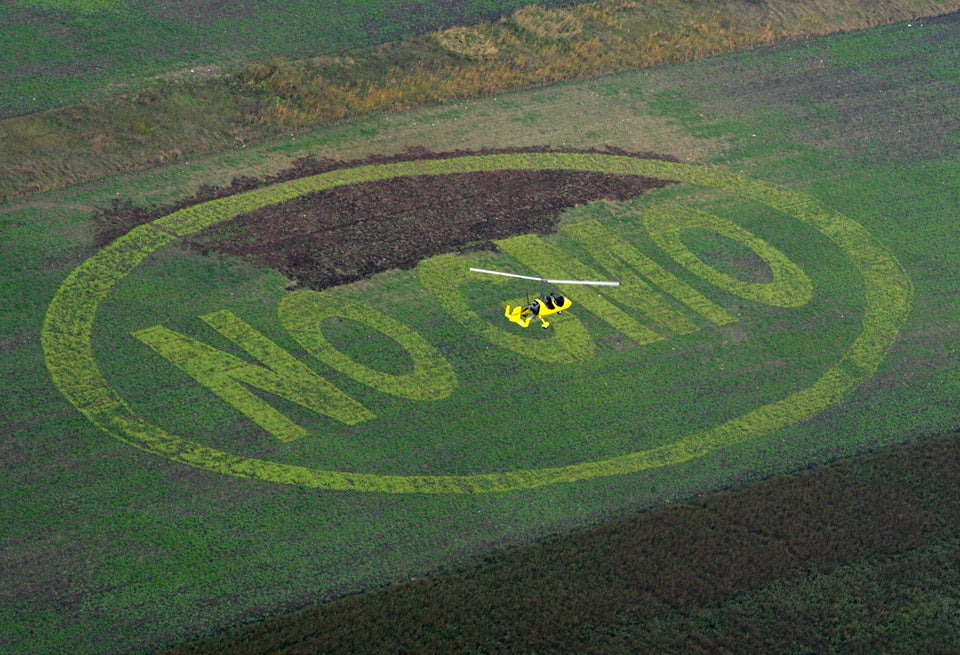 GMO Protests