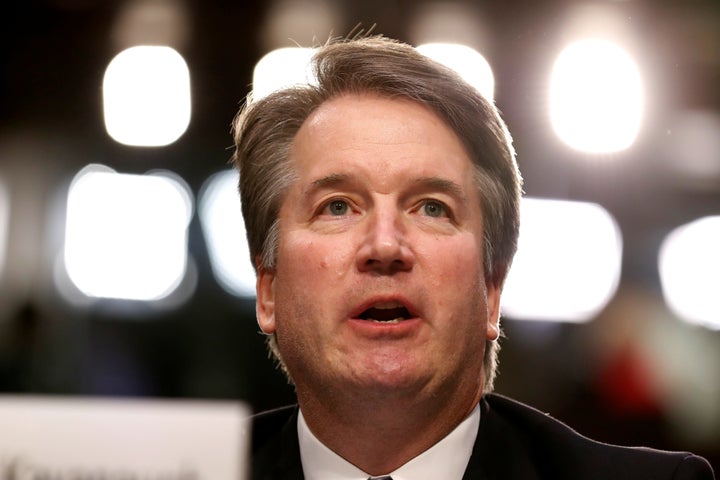 WASHINGTON ―Dr. Christine Blasey Ford's legal team has released a copy of a polygraph examination report regarding her sexual assault allegation against Brett Kavanaugh.
Blasey is set to testify on Thursday before the Senate Judiciary Committee, where she'll be questioned by Democratic Senators and an outside counsel hired by the all-male panel of Republicans on the committee.
Two other women ― Julie Swetnick and Deborah Ramirez ― have come forward to accuse Kavanaugh of sexual misconduct.
While polygraphs are not considered reliable enough for use in court proceedings, the letter is another piece of evidence submitted by Blasey's team to back her claims that Kavanaugh assaulted her at a house party in the suburbs of D.C. in the early 1980s, when both were in high school. Her team previously submitted affidavits indicating that she'd told friends about the assault long before Kavanaugh was nominated to the nation's highest court.
Republicans have refused to subpoena Kavanaugh's friend Mark Judge, who Blasey said was present during the assault
Popular in the Community