Brett Kavanaugh's former high school pal who a woman says was in the room when the now-Supreme Court nominee sexually assaulted her when they were teenagers called the accusation "absolutely nuts."
But Mark Judge, now a writer and filmmaker, wrote in his memoir two decades ago that he spent some of his high school years "completely annihilated" on alcohol and trying to "hook up" with girls.
Judge, a classmate of Kavanaugh's at the all-male Georgetown Prep the time of the alleged assault, tells stories in his 1997 memoir, Wasted: Tales of a GenX Drunk, of getting drunk his first time at age 14, binge drinking at teen parties and a struggle with alcoholism.
His "immersion" into alcohol began the end of his sophomore year during a typical annual "beach week," when Catholic high school students headed to the shore after school was out. "Now I had an opportunity to make some headway [with girls]. Most of the time everyone, including the girls, was drunk. If you could breathe and walk at the same time, you could hook up," he wrote.
His drinking became so extreme that he had blackout episodes, and woke up on the floor of a restaurant bathroom with no memory of how he got there. Once "I had the first beer, I found it impossible to stop until I was completely annihilated," he wrote.
Judge said last week he had no memory of the incident described by Kavanaugh's accuser.
"I never saw Brett act that way," Judge told The Weekly Standard before the identity of the accuser, Christine Blasey Ford, had been revealed.
Ford told the Post of a high school gathering in which Kavanaugh and Judge, both drunk, shoved her into a bedroom. She said that Kavanaugh locked the door, pushed her onto a bed, fumbled with her clothing, held her down and attempted to force himself on her. Ford said she managed to escape when Judge jumped on top of both of them. Kavanaugh "categorically" denied the accusation.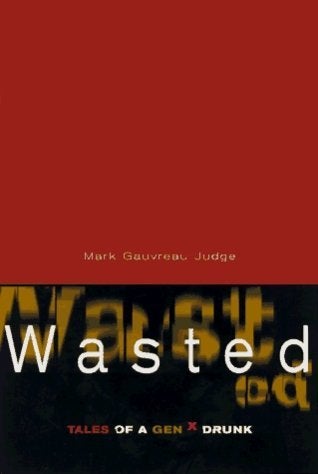 Kavanaugh is not specifically mentioned in Judge's book. The name Kavanaugh surfaces in passing, when Judge recites some Irish Catholic surnames at his elementary school — "O'Neal, Murphy, Kavanaugh."
Judge's book changes the name of his high school to "Loyola Prep," and makes a glancing reference at a character he calls "Bart O'Kavanaugh."
A girl at a party, wrote Judge, asked him: "Do you know Bart O'Kavanaugh? I heard he puked in someone's car the other night." Judge responds: "Yeah he passed out on his way back from a party."
In his 2005 book God and Man at Georgetown Prep, Judge slammed his high school and the "insane liberalism" of Catholicism in the 1960s. He said the school was "overrun" by gay priests — part of the church's "lavender mafia," he later wrote in The Daily Caller — and was infused with alcohol.
"Only a person in denial still claims that something did not go terribly wrong in the Church after the 1960s, and that more often than not that thing was homosexual priests molesting teenage boys,"Judge wrote in the The Daily Caller in 2011. "My own take is that it had less to do with homosexuality than with the feverish libertinism of the 60s. Liberals have no interest in connecting the dots from liberalism to sexual abuse."
Popular in the Community