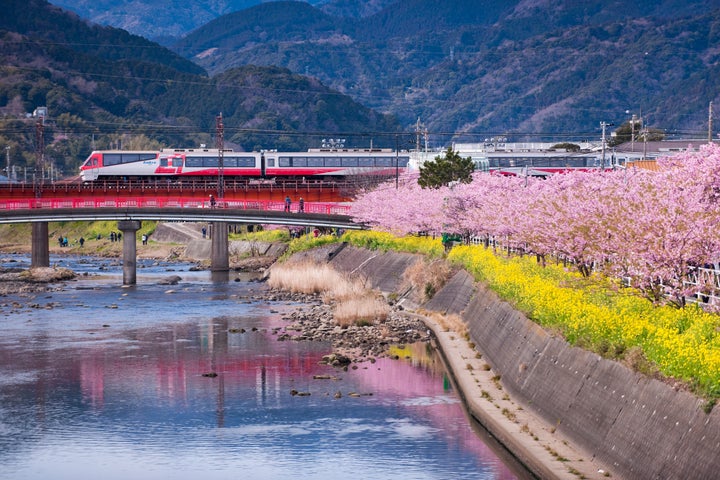 Kawazu, which is about a 3-hour train ride from Tokyo, is known for the Kawazu sakura cherry blossoms. They start blooming in February, around a month before most of the cherry blossoms in the rest of Japan.
The town has about 8,000 of the trees, and their yearly cherry blossom festival usually attracts around a million people, according to Kawazu's official website.
Obviously, people are taking pictures.
How can you visit a place like this and not Instagram it?
This year's festival is underway through March 10, so there's still technically time to go. Otherwise, you can just enjoy the awesome photos like the rest of us.
Before You Go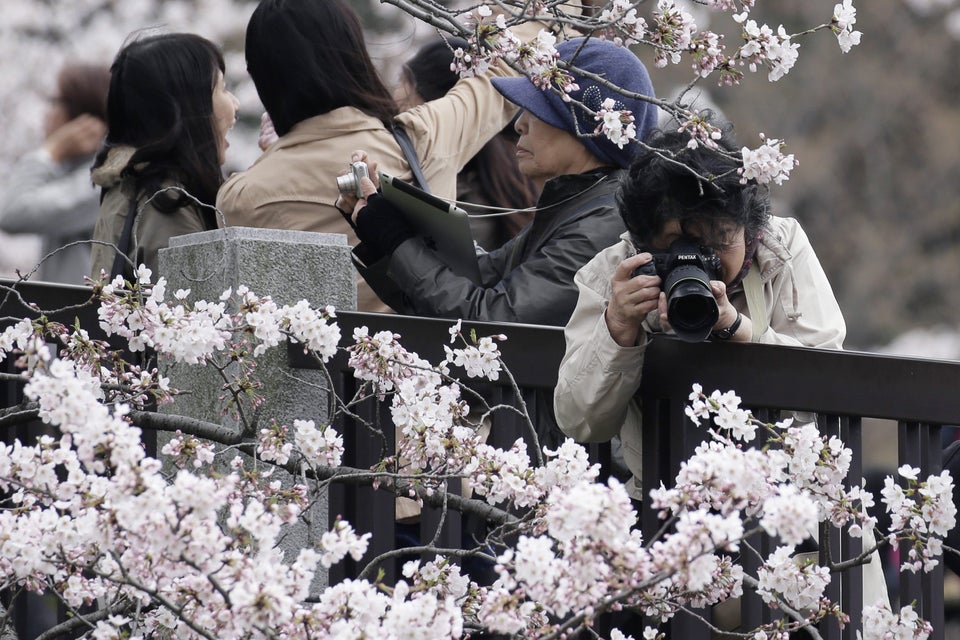 Japan Celebrates Cherry Blossom Season