WASHINGTON -- Sen. Kay Hagan (D-N.C.) on Friday called on President Barack Obama to impose a temporary travel ban on non-U.S. citizens from countries in West Africa that have been affected by the Ebola virus, urging the administration to take action "immediately."
"I have said for weeks that travel restrictions should be one part of a broad strategy to prevent Ebola from spreading in the U.S. and fighting it in Africa," Hagan said. "I am calling on the Administration to temporarily ban the travel of non-U.S. citizens from the affected countries in West Africa. Although stopping the spread of this virus overseas will require a large, coordinated effort with the international community, a temporary travel ban is a prudent step the President can take to protect the American people, and I believe he should do so immediately."
Hagan isn't the only Senate Democrat to call for flight restrictions in light of the Ebola outbreak in West Africa, but she is one of the first Democrats facing a tough re-election battle to do so. Sen. Mark Pryor (D-Ark.), who is also struggling to hold onto his seat, endorsed a travel ban Thursday on non-citizens coming to the United States from affected regions in West Africa as well.
Other vulnerable Democrats, such as Sen. Mark Warner (Va.) and Sen. Mark Begich (Alaska), have walked a finer line by urging Obama to assess the situation and consider appropriate flight restrictions. Sen. Mary Landrieu (D-La.) is not calling for a travel ban yet, but wants the administration "to expand the current screenings from five to all 20 airports in the United States where tourists, international workers and business leaders from West Africa arrive," her office told HuffPost.
President Barack Obama has argued that a travel ban would be counterproductive to combating the virus.
"If we institute a travel ban instead of the protocols that we've put in place now, history shows that there is a likelihood of increased avoidance," Obama said Thursday. "People do not readily disclose their information. They may engage in something called broken travel -- essentially breaking up their trip so they can hide the fact that they have been to one of these countries where there is a disease in place. As a result, we may end up getting less information about who has the disease, they are less likely to get treated properly, screened properly, quarantined properly and as a consequence we could end up having more cases rather than less."
Mike Leavitt, a former HHS secretary who led the U.S. response to the bird flu outbreak under President George W. Bush, said there are "lots of problems" with imposing a travel ban when trying to control an infectious disease. Most public health experts agree a ban would make it more difficult to fight the disease in West Africa because it would prevent aid workers from traveling to the region and affect the flow of personnel and supplies into Ebola-affected countries.
Although he has stopped short of embracing a travel ban, Obama did give in to pressure to appoint an Ebola "czar." The AP reported Friday that Ron Klain, a former chief of staff to Vice President Joe Biden, will be tasked with coordinating the government's response to Ebola.
Before You Go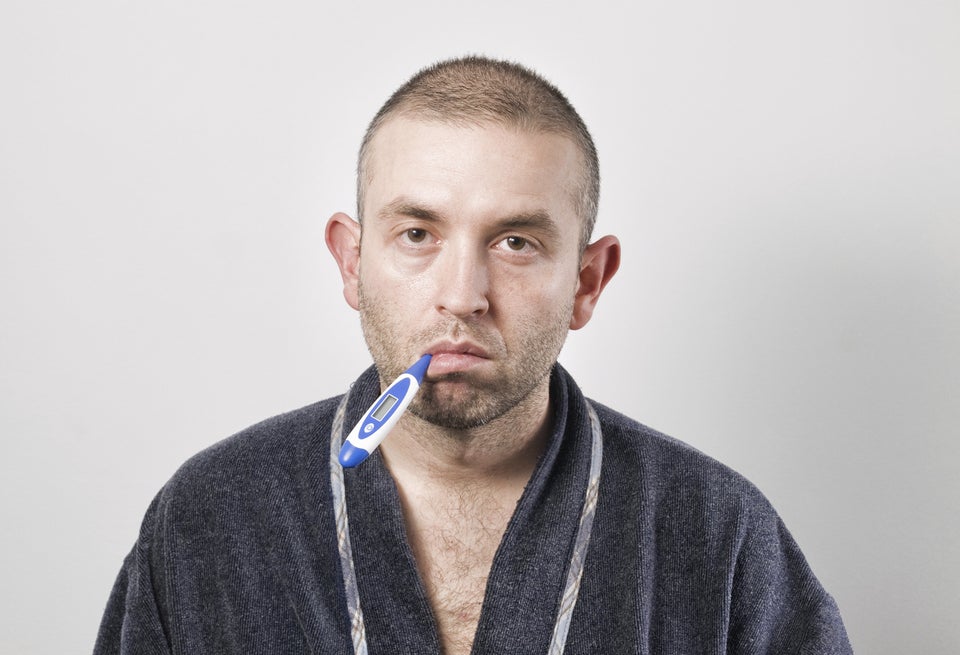 Ebola Symptoms
Popular in the Community