Sen. Kay Hagan (D-N.C.) became the latest Democratic senator to endorse gay marriage, announcing her switch Wednesday as the Supreme Court hears the first oral arguments for the constitutionality of the Defense of Marriage Act.
"I know there are strong feelings on both sides, and I have a great deal of respect for their opinions," Hagan told the News & Observer. "But after much thought and prayer on my part this is where I am today."
"After conversations I've had with family members, with people I go to church with and with North Carolinians from all walks of life, I've come to my own personal conclusion that we should not tell people who they can love, or who they can marry," she added. "It's time to move forward with this issue."
Hagan, who is up for reelection in 2014, declined to speculate how her reversal might impact what could be a tough race in a conservative state. As the News & Observer points out, voters in North Carolina voted overwhelmingly in favor of a constitutional amendment that declared marriage as between a man and a woman.
Hagan opposed the amendment, arguing that it would have "far-reaching negative consequences for our families, our children and our communities." But as recently as Tuesday, her office wouldn't comment when asked by The Huffington Post whether the senator planned to join her growing number of colleagues in support of marriage equality.
"I know all our families do not look alike," Hagan told the News & Observer. "We all want the same thing for our families. We want happiness, we want health, prosperity, a bright future for our children and grandchildren."
She compared her decision to that of Republican Sen. Rob Portman of Ohio, who invoked his faith and its emphasis on compassion when explaining his support for gay marriage.
UPDATE: Hagan's office directed HuffPost to the senator's Facebook page, where she also posted a statement announcing her support. Using similar language to that of her interview with the News & Observer to describe her position, Hagan added that "no church or minister should ever have to conduct a marriage that is inconsistent with their religious beliefs," and stressed that her focus would remain on jobs and the economy.

Before You Go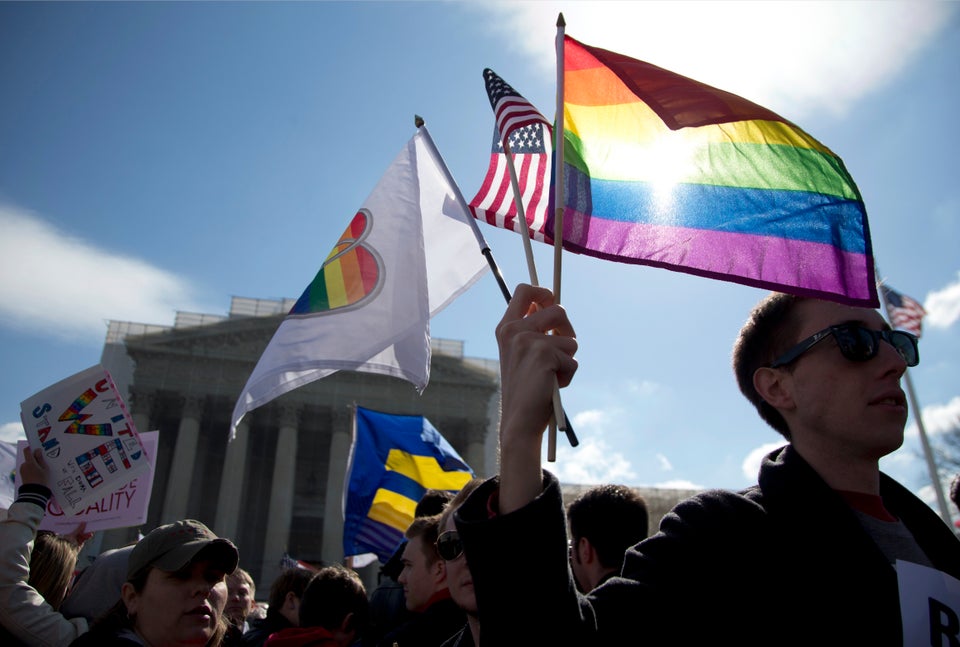 Supreme Court Proposition 8 Case
Popular in the Community