WASHINGTON -- Sen. Kay Hagan (D-N.C.) may be in one of this year's most competitive elections, but she signaled Thursday that she's prepared to fully embrace the benefits of Obamacare as part of her ticket to victory.
During a Senate confirmation hearing for Health and Human Services nominee Sylvia Burwell, Hagan lamented that leaders of her home state decided to opt out of Medicaid expansion under the Affordable Care Act. The result is about 500,000 North Carolina residents who would have qualified for Medicaid are unable to enroll.
"These are some of the most vulnerable citizens in our country who will continue to seek care in emergency rooms, and then will leave chronic conditions unmanaged, which is detrimental not only to their health but to the economy too," Hagan said. "It leads to higher costs for the patients, it drives up costs for hospitals and it drives up costs for the insured."
Hagan asked Burwell to describe the experiences of states that expanded Medicaid under the health care law last year, compared with the 24 states that didn't. Burwell said in West Virginia, for example, which expanded its Medicaid coverage, there already has been a decrease in the number of uninsured people. More broadly, she said, expanded Medicaid programs translate to increased quality of care, which boosts people's productivity and ultimately fuels the economy.
Hagan also got Burwell to clearly state how much it would have cost North Carolina to cover newly eligible Medicaid recipients if the state had expanded its program under Obamacare: Nothing.
"That would be zero," Burwell said. "The state doesn't pay."
"For three years, the states pay zero," Hagan chimed in.
"The federal government will pay for those years," Burwell said.
Hagan's strong defense of Obamacare comes days after North Carolina House Speaker Thom Tillis won the spot as her Republican Senate challenger. Her remarks appeared directed at him, given that he was a central figure in preventing the state from expanding its Medicaid program.
For the moment, their race is as tight as ever: Hagen holds a lead of only 0.8 percentage point, according to Real Clear Politics.
The Affordable Care Act still doesn't poll well nationally, despite more than 8 million people signing up through the state exchanges. A Pew poll released this week found 55 percent of Americans disapprove and 41 percent approve.
Before You Go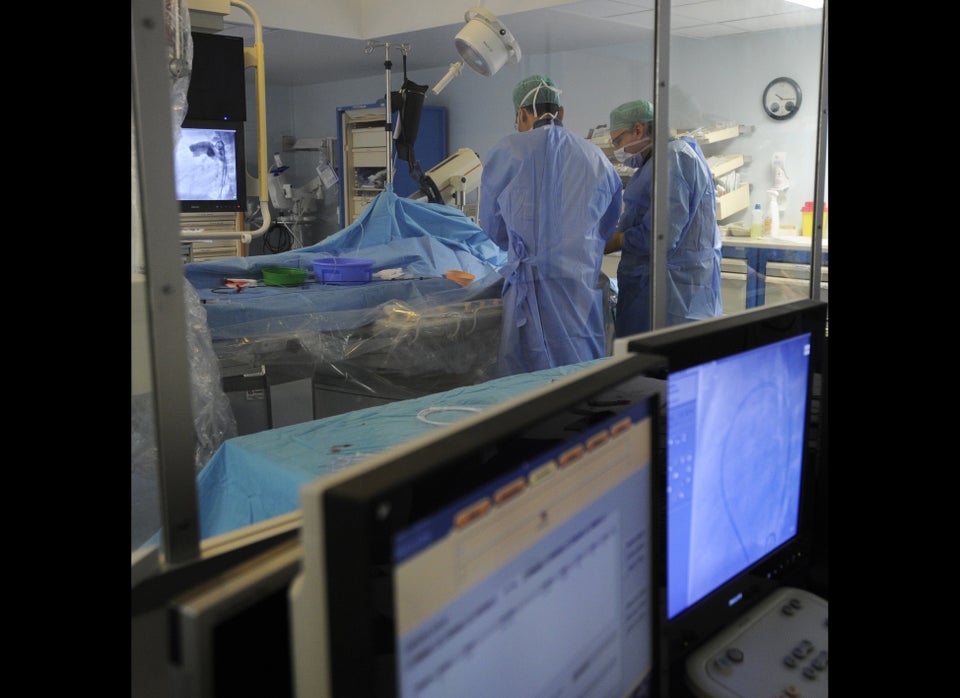 Lies And Distortions Of The Health Care Debate
Popular in the Community