Rent a kayak, get in the ocean and paddle a 17-mile stretch of pure scenic bliss: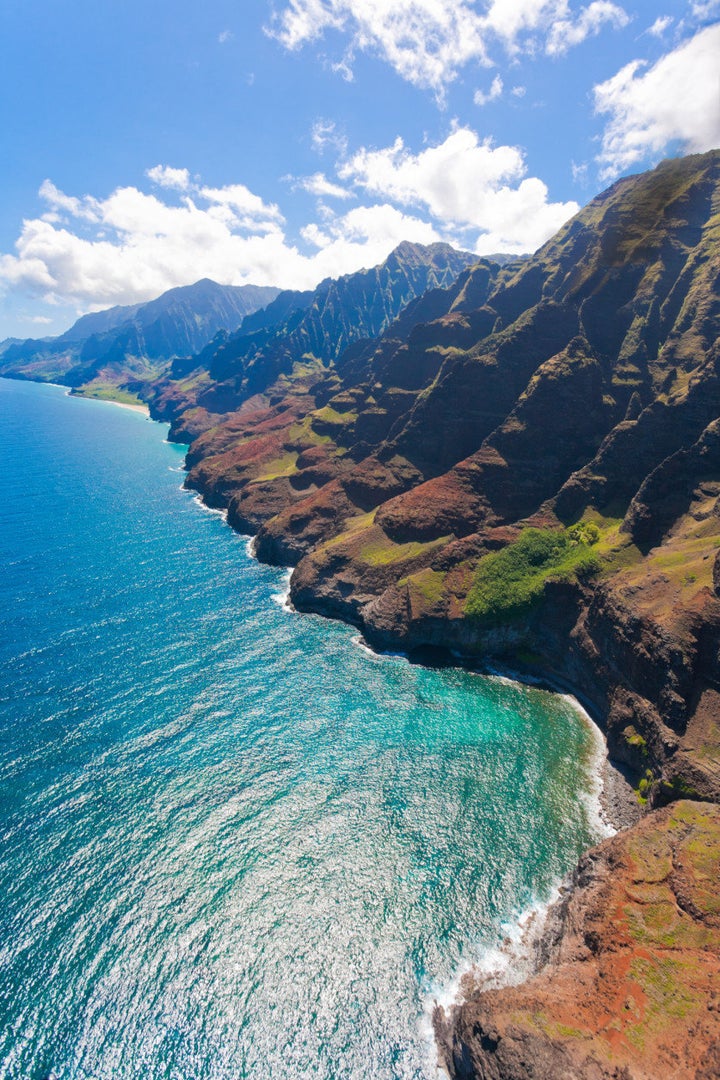 While travelers can hike the Na Pali coast or adore it from afar during a helicopter or boat tour, the kayak seems to outshine all other modes of transportation for exploring this remote Kauai paradise.
Not only does kayaking provide a dramatic vantage point to view the coast's 3,000-foot cliffs, it also puts you in the middle of the lively ocean ecosystem for which Hawaii is so famous. Spotting a passing sea turtle, a Hawaiian monk seal, or a pod of dolphins is entirely possible.
Most of all, the voyage is rewarding.
As you paddle past stunning mountains and verdant valleys, your arms and core will get an intense (and fun!) workout. Some tours, such as the 17-mile guided trip offered by Napali Kayak, are long and physically demanding, so a sufficient level of physical fitness is essential.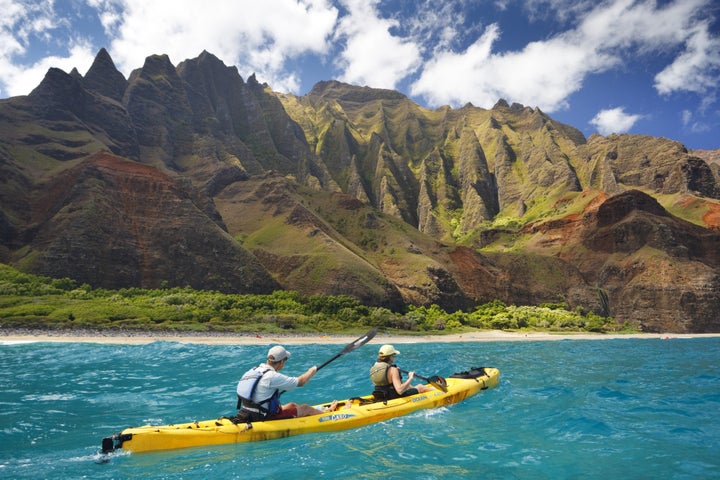 A number of secluded beaches lay nestled below the spectacular mountain range. Milolii beach is a popular spot to stop for a relaxing lunch and a quick swim. However, it is illegal to dock a kayak at most of the other beaches along the coast, including Hanakapi'ai and Honopu. Luckily, you can still see their beauty from the water.
And when you discover one of the many sea caves scattered along the coast, kayaking through it is a must. Maneuvering through the remarkabl blue grottos and draping waterfalls is as magical as it gets.
Below, peer into the enchanted waterways of Hawaii's most inspiring coastline.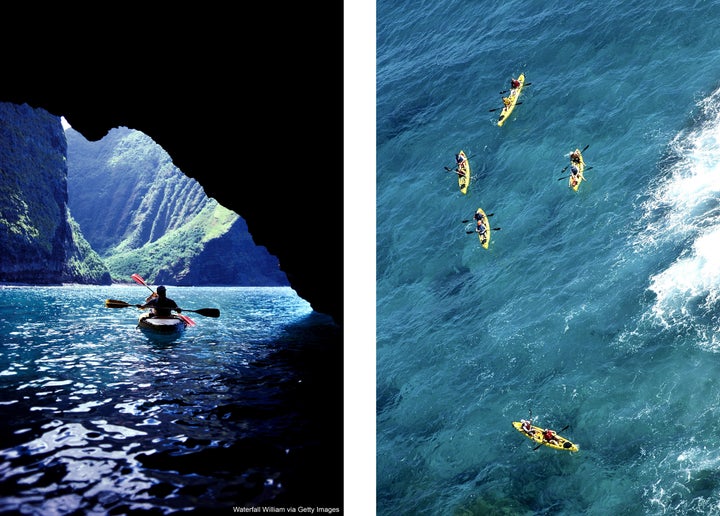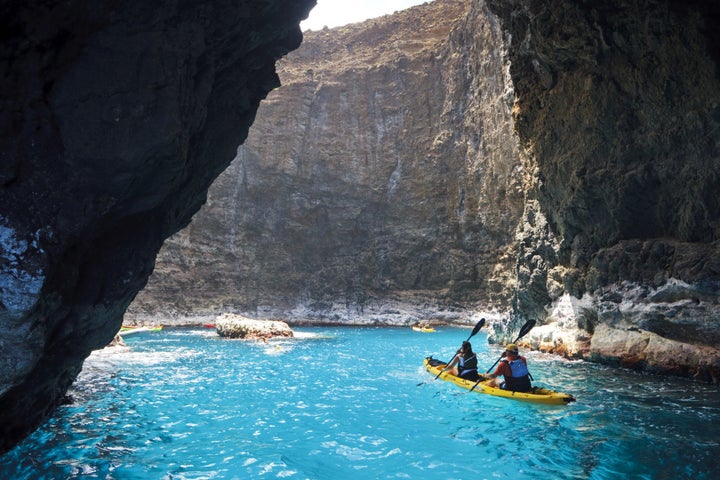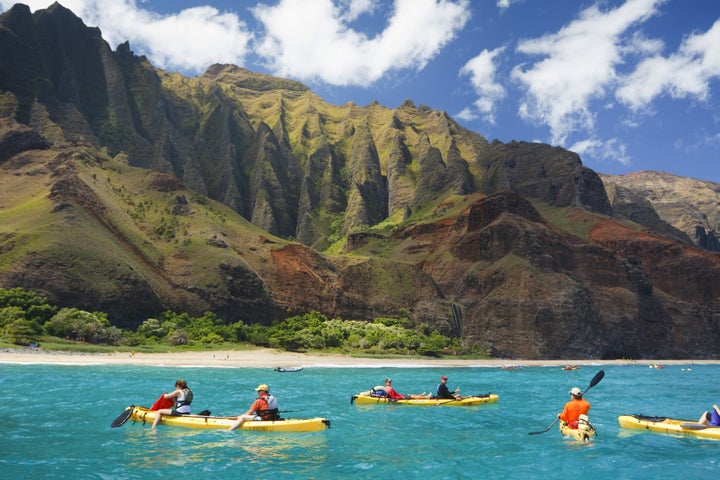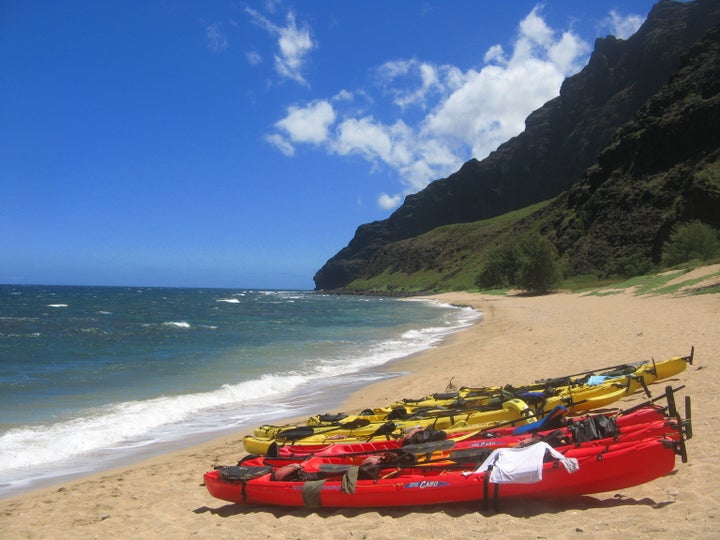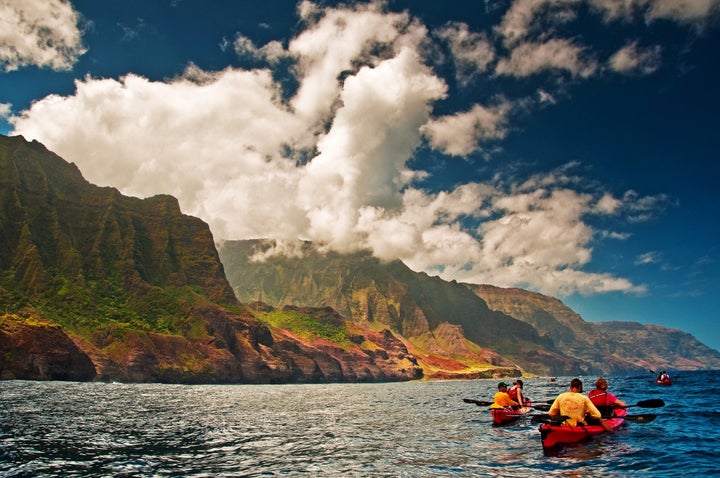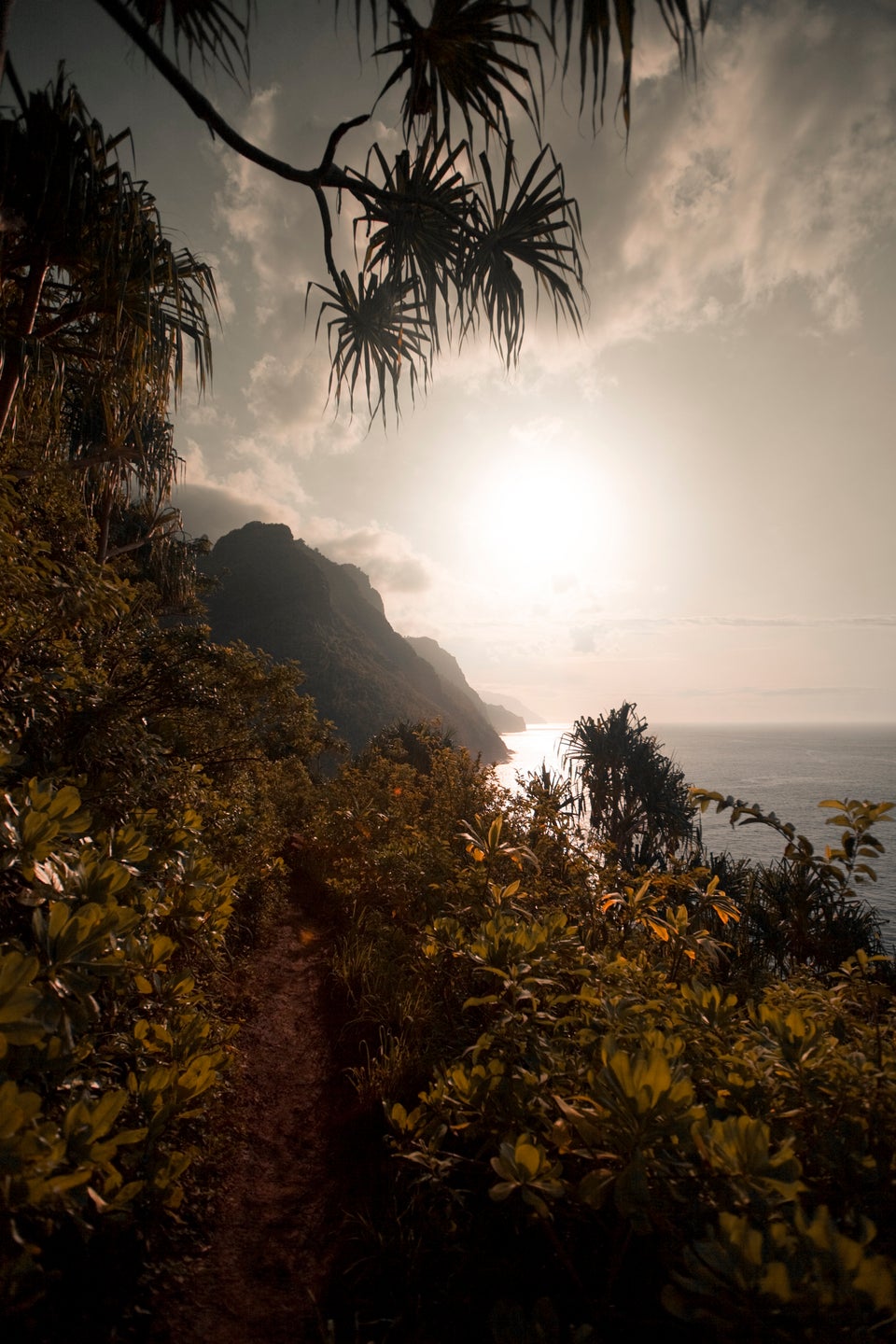 Hawaii In Photos