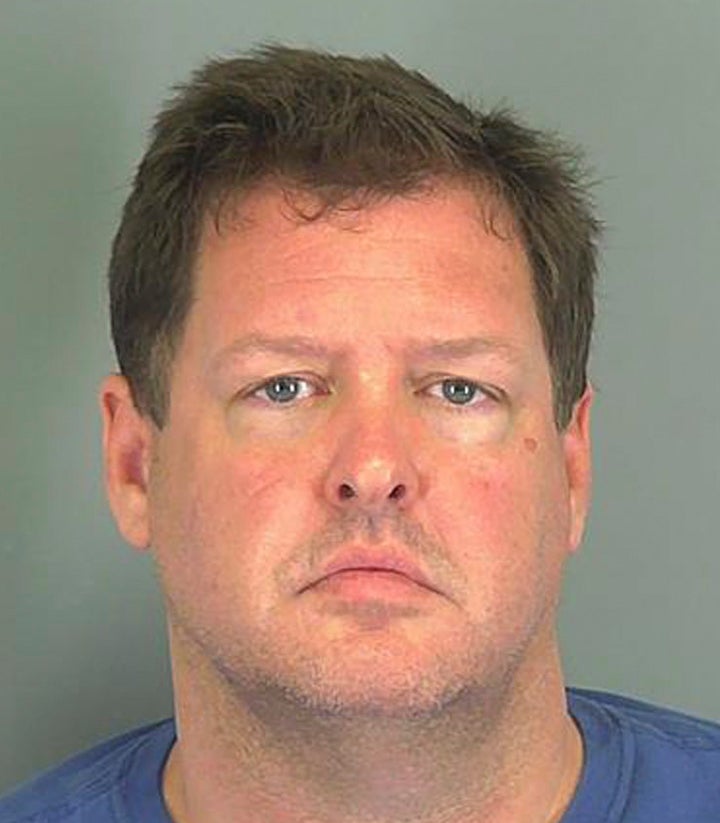 A woman chained inside a metal shipping container for more than two months in a remote area of South Carolina by a suspected serial killer isn't waiting for the slow wheels of justice. She is suing her accused kidnapper for current and future medical expenses, punitive damages and attorney fees.
Kayla Brown, 31, filed the suit Thursday in a Spartanburg County court against Todd Kohlhepp, 45, who has been charged with her abduction in August. He is also suspected of killing seven people, including Brown's boyfriend, Charlie Carver, 32, whose body was found in a shallow grave on Kohlhepp's 100-acre property near Woodruff.
Spartanburg County officials say Kohlhepp has confessed to several killings and has pointed out where bodies were buried on his property, CNN has reported.
Brown and Carver were working there together on a temporary cleaning job when Kohlhepp pulled a gun, shot Carver and chained her by her neck and ankles inside a shipping container, Brown told police. 
Brown was rescued in early November by Spartanburg police who were investigating a sex crime tip when they heard sounds coming from Brown's metal prison.
Kohlhepp "maliciously and intentionally held Miss Brown against her will" and threatened, grabbed, repeatedly struck Brown and subjected her to "violent touching," the lawsuit states.
Because of the "harmful and offensive acts, including, but not limited to, actually striking Miss Brown's person and placing her in chains, Miss Brown suffered severe physical injuries and emotional distress," according to the suit.
Kohlhepp has been charged with seven murders, including Carver's death and the killing of a couple also found buried on his property. He also faces two counts of kidnapping and three counts of possession of a weapon during a violent crime.
Calling all HuffPost superfans!
Sign up for membership to become a founding member and help shape HuffPost's next chapter