No matter how far little Kayla reaches -- or how high she tries to jump -- she just can't catch the moon.
That doesn't make her attempts any less endearing.
In this swoon-worthy YouTube video, the pink-clad, stuffed-animal-toting toddler converses with her dad, who encourages her to reach for the moon before eventually agreeing with her that it's a lost cause, and she should say "goodbye."
"She will go on and on about the moon and not being able to get it whether I ask or not. I usually just 'okay' her until she stops. But this time I played around with her a bit. She enjoys it. She's 2."
Related
Before You Go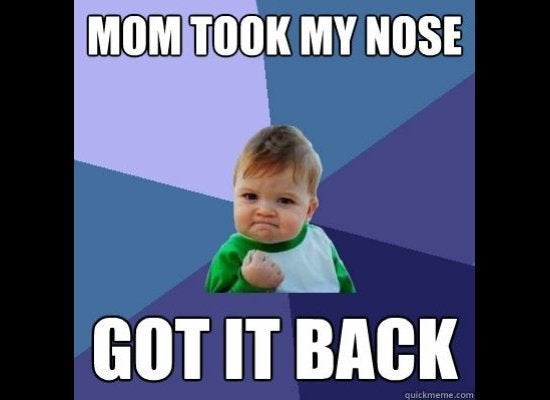 Baby And Kid Problem Memes