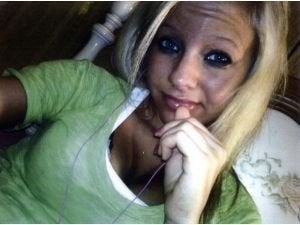 Kayla Lyons, of Michigan, was in Fullerton visiting her sister on Wednesday when she reportedly ran off near Gilbert Street and Orangethorpe Avenue at about 1:25 a.m. and boarded a bus, the Orange County Register reported.
It's unclear why she ran away or exactly when she may have boarded the bus, but she is without medication she needs for "psychological and medical issues," according to the release.
Now cops are looking for any information that would lead to her safe return.
Lyons is described as being a 5-foot, 95 pound girl with blond hair and blue eyes. She was last seen wearing a blue sweater, dark blue v-neck shirt, blue jeans and black sandals.
Police bloodhounds were called into service on Wednesday to help find the teen, but with no results so far.
Anyone with information about the girl or her whereabouts is asked to call Fullerton Police Detective Kathryn Hamel at 714-738-5327 or 714-738-6716.
Related
Popular in the Community