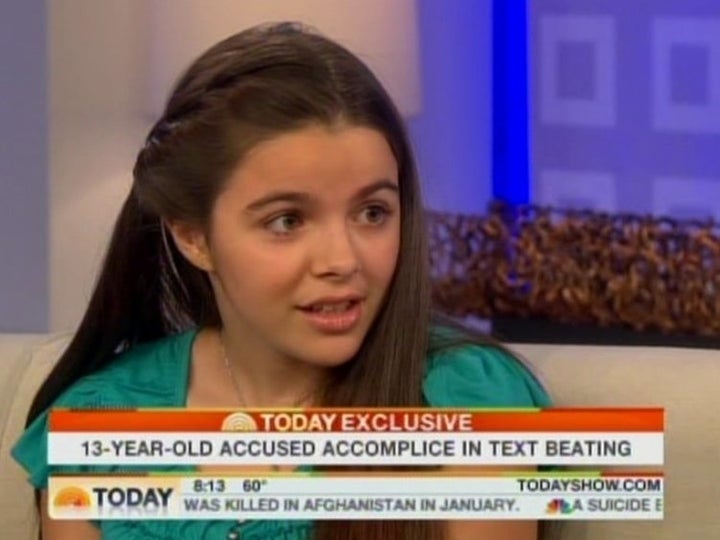 It's been over two years, but the "Today" show had the ring of Jane Fonda Thursday morning when a 13-year-old guest said the word "cunt" twice on the show.
Kayla Manson, a 13-year-old Florida girl accused as an accomplice after her boyfriend allegedly attempted to murder her best friend, recalled the text messages that her friend and boyfriend exchanged before he attacked her.
Manson said she did not see the texts where her boyfriend, Wayne Treacy, threatened to kill her best friend, Josie Ratley, but rather only ones in which they called each other names.
Manson said the two text messages she saw were "the one where she calls him a rapist, and she calls him a cunt, I mean he calls her a cunt."
"We just have to be careful with our language, but that's all right, sweetheart," Meredith Vieira said.
In a later segment, Vieira apologized to viewers for the language.
"I just want to apologize to our audience at home for some of the rough language in that last segment," she said. "And it's really not Kayla's fault. I asked her about the text message, and she didn't realize...she was giving me verbatim, what was in it. She didn't know there are certain words you can't say on television. Anyway, we do apologize for that."
A Today Show spokesperson tells the Huffington Post that the show has removed the audio from its Central, Mountain and Pacific feeds, as well as online.
Related
Popular in the Community