Kayla Mueller was killed while trying to wipe away human suffering from the world's most vulnerable victims.
The Obama administration and Mueller's parents confirmed on Tuesday that the 26-year-old who was being held hostage in Aleppo, Syria, has died, according to the Associated Press. But family members and supporters are focusing on her mission to help people in need, and less so on the brutality she faced at the end of her life.
"The common thread of Kayla's life has been her quiet leadership and strong desire to serve others," her family said in a statement.
Mueller committed her time to a number of notable domestic and international causes, including volunteering in Arizona with HIV/AIDS patients and homeless women and helping people in need in India. But it was the immense suffering of victims in Syria that led her to that war zone in 2012, according to a statement release by her parents.
The Northern Arizona University graduate traveled to the Turkish-Syrian border in December 2012 to work with the Danish Refugee Council and Support to Life, a human rights group that supports Syrian refugees.
"For as long as I live, I will not let this suffering be normal," Mueller told The Daily Courier in May 2013 of her decision to help Syrians displaced by the civil war. "It's important to stop and realize what we have, why we have it and how privileged we are. And from that place, start caring and get a lot done."
The Prescott, Arizona, native played an indispensable role among struggling Syrian families.
After a Turkish refugee camp was bombed, Mueller met a devastated Syrian father in a hospital who was frantically searching for his family. He found his young daughter, learned his wife had died and was desperate to locate his 6-year-old son, the Courier reported. After showing Mueller a photo of his boy, the aid worker found the man's son in another hospital and reunited the pair.
When asked what enabled her to keep going even after witnessing so much destruction, Mueller said she simply could not walk away.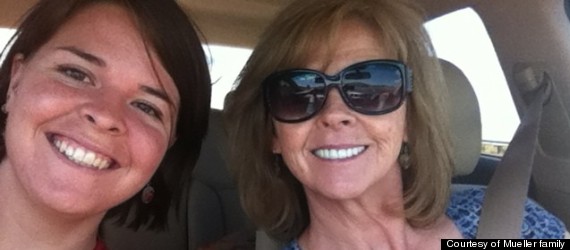 A photo of Kayla and her mom, Marsha.
"I find God in the suffering eyes reflected in mine, if this is how you are revealed to me, this is how I will forever seek you," her parents quoting her having said.
In August 2013, ISIS took Mueller captive while she was leaving a Doctors Without Borders hospital in Aleppo. That aid group expressed its regret, but noted that Mueller did not volunteer with Doctors Without Borders, she had simply accompanied a friend who had been hired to do repair work at the clinic, the group said in a statement.
Her identity was kept a secret out of fears for her safety.
Mueller's work in Syria wasn't the first time her passions taken her to fraught areas.
In 2010, she spent five months with a humanitarian group in India before heading to Israel where she worked at a development center for African refugees. She also volunteered with Palestinians and later moved to France to work as an au pair. Her goal was to learn French so that she could adequately prepare to volunteer in Africa.
She fostered her deep-seeded desire to help others starting at a young age.
In 2007, she was honored with the Presidential Volunteer Award for her efforts with Youth Count, AmeriCorps, America's Promise, Open Inn and Big Brothers Big Sisters, among other groups, according to her parents' statement.
But the details surrounding her untimely death isn't what the family wants to focus on.
"We are so proud of the person Kayla was and the work that she did while she was here with us," her family said, according to the AP. "She lived with purpose, and we will work every day to honor her legacy."
CORRECTION: An earlier version of this story stated that Kayla Mueller volunteered with survivors of abuse. She worked with homeless women at a shelter in Arizona.
Before You Go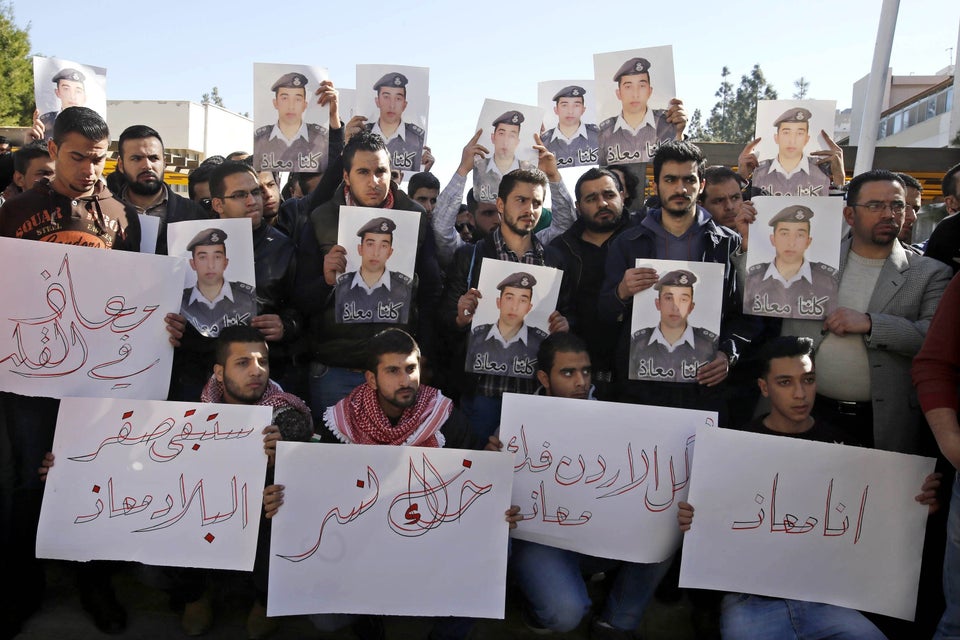 Syria War In February