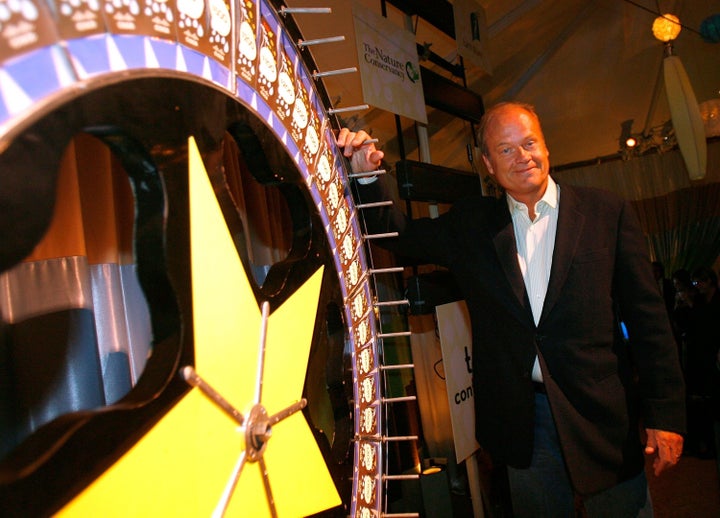 Kayte Walsh has been identified as the blonde girlfriend of Kelsey Grammer, and according to her father, she's expecting a child with the former 'Frasier' star.
Kayte, 29, is a stewardess for Virgin and has recently been photographed in New York with the actor. It's unclear exactly how long she been dating the 55-year-old Kelsey, whose third wife Camille filed for divorce in early July.
This will be his fifth child as Camille and Kelsey have two children together, and he has two from previous relationships.
'It's great news and we are very pleased for them both,' he told the paper. 'I don't know how long they have been together and I have not met him yet,' he went on, 'but I'm looking forward to it. We just found out about her pregnancy a couple of days ago.'
And he says they're a great couple.
'The main thing is for them both to be happy and they are - they have just hit it off together.'
Popular in the Community