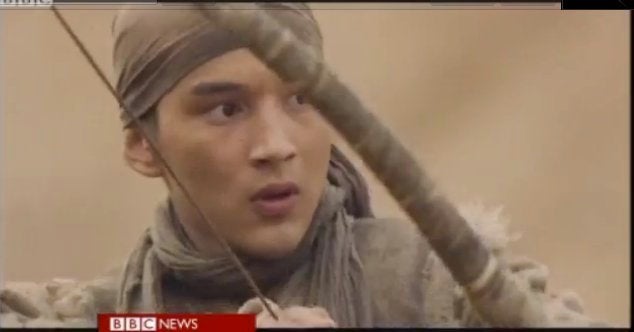 Half a decade after Sacha Baron Cohen's comedy Borat scandalized the American public with its damning portrayal of a Pamela Anderson-obsessed, bumbling Kazakh who could neither understand comedic timing nor drive without drinking, Kazakhstan is going on the offensive.
According to a video by the BBC, the country's government has funded 90 percent of the 20 films set to be released in Kazakhstan this year.
The biggest project, Myn Bal, is a national epic about the Kazakh's overthrow of the Mongols. The film cost $7 million to produce and features the Stunt Nomads, a Kazakh group who has appeared in films all over the world. "The film knows no borders," the director of the movie, Akan Satayev, said.
The Tale of the Pink Bunny, a film which depicts the lives of rich Kazakh youth, became the nation's highest grossing domestic movie ever when it was released last year. According to Yermek Amanshayev, the president of KazakhFilm Studios, the country is swarming with "a new wave" of directors and screenwriters in their 20s.
Popular in the Community