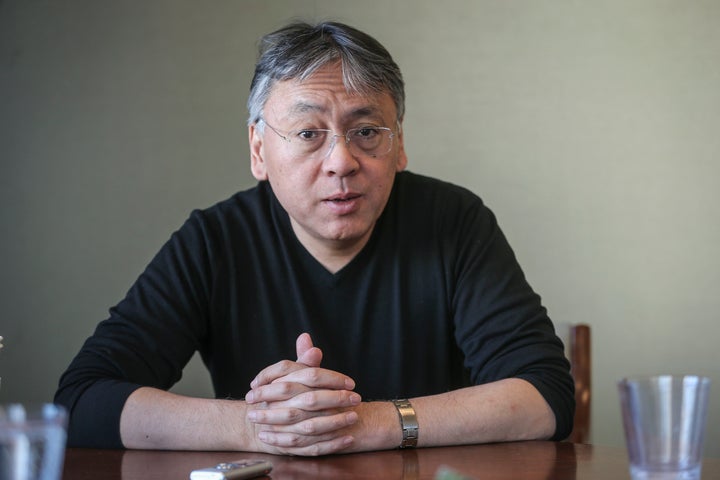 On Thursday, British author Kazuo Ishiguro was revealed as the winner of the 2017 Nobel Prize in Literature. Best known for his novels Remains of the Day and Never Let Me Go, he's famed for his restrained, subtle prose and his finely crafted explorations of individual and cultural emotion, survival and memory.
His Nobel win was received warmly, at least in English-reading circles, with fellow literary lights like Salman Rushdie offering praise for his oeuvre and readers sharing their personal love for his novels. Neil Gaiman praised Ishiguro as a "a wonderful writer, a terrific person," and Joyce Carol Oates tweeted admiringly about his "beautiful melancholy work."
It's a stark contrast from one year ago. On Oct. 13, 2016, the Nobel Committee outraged much of the literary world by announcing Bob Dylan ― singer, songwriter, and (we suppose) poet ― as that year's winner of the prize in Literature.
Many critiqued the Nobel Committee, suggesting it had basically dislocated its shoulder in an attempt to reach out to a broader, less literary audience. Others suggested that it was a deliberate snub to buzzed-about American authors like Philip Roth; with the last American honoree coming in 2016, it will likely be a good stretch before we get another. The choice of Dylan changed the scope of what would now qualify for consideration, possibly in a negative way; worse, the Nobel Committee seemed to be signaling a shift toward headline-grabbing popularity contests.
But now, all seems to be forgiven, maybe even forgotten, in the joyous haze of Ishiguro's win. The Nobel Committee could hardly have selected a better writer to wash away the embarrassing awkwardness of last year's prize. Like Dylan, Ishiguro is well-known in America (though, unlike Dylan, he's not American). The Nobel encompasses the whole world of literature, and therefore often goes to authors and poets little-known by American readers (and indeed the Nobel Committee has been prickly in the past about the solipsism of American readers). But the notoriety of Dylan's choice could not be overwritten save with a similarly familiar, but distinctly literary, choice. Ishiguro, whose work has been translated into over 40 languages and has inspired major film adaptations, provides exactly that.
Still, Ishiguro was a reminder that the Nobel is not a popularity trophy. Though Dylan's choice was a surprise, he was a perennial favorite in odds-making, much like Japanese novelist Haruki Murakami, largely thanks to fervent fan support. This year they passed over odds-on favorites like Margaret Atwood, Murakami and Kenyan writer Ngũgĩ wa Thiong'o to name a dark horse winner. Ishiguro, who was born in Nagasaki and has spent most of his life in England, rarely featured in odds-making or speculation about the next Nobel winner. In a comprehensive, if tongue-in-cheek, New Republic primer, Alex Shepard ran through dozens of possible choices ― some obscure, some famous ― but Ishiguro didn't rate a mention. Then again, he concluded, "if the Nobel Committee ever picks a writer not on the Ladbrokes list, it's going to be this year."
Ishiguro perfectly threads the needle ― he's an unexpected choice, but not an unfamiliar one, and his reputation as a literary craftsman is well-established. While Murakami or Atwood might have been a crowd-pleaser, especially in our current surreal political moment, it would have risked looking like more pandering. A relatively obscure author, at least to American eyes, would certainly have signaled the Nobel Committee's continued dedication to craft over clout. Ishiguro instead broadcasts three things: The Nobel cares about literature, the Nobel is relevant and the Nobel makes its own decisions, thanks very much.
Though there are always naysayers, so far Ishiguro's Nobel has been greeted with enthusiasm and even relief by many in the literary community. Part of the joy is that many British and American critics are familiar with his work and are eager to write effusively about him. The flip side of this excitement, of course, is that the Nobel has the potential to draw new audiences to less widely known authors. In 2014, the English-speaking world was fairly baffled by the Nobel going to popular French novelist Patrick Modiano, but his award boosted his profile and raised demand for English translations of his work.
As the Nobel Committee showed with Dylan, it is not beholden to concerns about who might benefit most from the award. Its ways are mysterious, and its process shrouded in mystery ― that's the particular fun of the Nobel, as opposed to more transparent literary honors like the Man Booker. Very likely in 2018 the Nobel will introduce us to another non-English-writing author, perhaps a little-known one. Today belongs to Ishiguro, a profoundly thoughtful storyteller and exquisite writer ― and, for the Nobel, a perfect reset.
Before You Go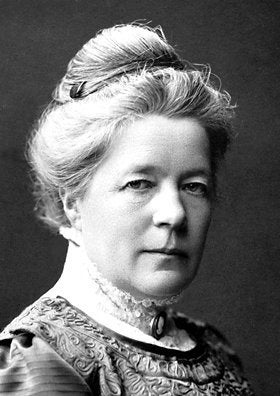 13 Nobel Prize In Literature Winners You Should Read
Popular in the Community