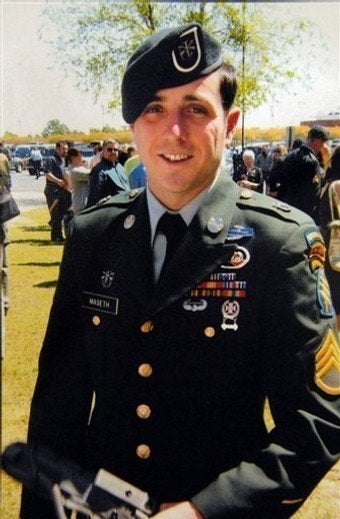 In January of 2008, Staff Sgt. Ryan Maseth, 24, was electrocuted while showering in his Baghdad barracks. His death prompted last week's congressional report concluding that defense contractor KBR, (until a year ago a subsidiary of the oil services giant Halliburton) was well aware that the electrical system in Maseth's complex was faulty. An accident like this, the report found, was bound to happen. But this report also now raises a larger and thornier question about military defense contractors: can they be held legally liable for their actions - or inactions? Will anyone be held responsible for Maseth's death?
This is an increasingly important question as the U.S. government hires ever more military contractors to do work that used to be done by U.S. soldiers. The war in Iraq has already involved more outsourcing of military functions than any previous war in American history. ...
Private contractors operating in Iraq are not subject to U.S. military authority, or to U.S. or Iraqi law. Their employees are not subject to the rigors of Army basic training; and their superiors are not held to the strict rules and ethics that apply to the U.S. military. As a result, notes Peter W. Singer, a senior fellow at the Brookings Institution, in his book, "Corporate Warriors: The Rise of the Privatized Military Industry," "When the means of security are privatized, certain mechanisms of moral hazard and adverse selection might lead firms astray. Just as in the rest of commerce, war is business where nice firms do not always finish first."
Indeed, whistle-blowers at these companies run the risk of being fired. In 2007, shortly after one KBR electrician reported to a defense contracting agency official that logs were being created to make it appear that nonexistent electrical safety systems at the base were working properly, he lost his job, according to The New York Times. Another employee "said his KBR bosses mocked him for raising safety issues."

Calling all HuffPost superfans!
Sign up for membership to become a founding member and help shape HuffPost's next chapter
Read more on Washington Independent