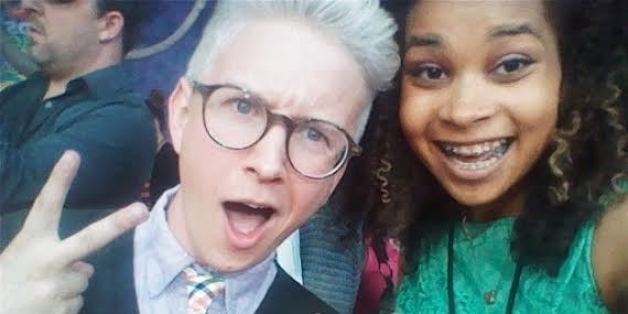 On the 2014 Kids Choice Awards Orange Carpet, I wanted my stop to be the fun one. So in a midst of "Who are you wearing?" and "Tell us about your new movie," I asked the real questions.
For example: questions like "Who's your favorite Muppet?" and "Scale of 1 to 10, 1 being Hans making a snowball, and 10 being Elsa's castle, where do your snowman-making skills lie?" were rewarded with some pretty fantastic conversation that yielded amazing life advice for nearly every situation.
On being real:
"My favorite part is when Elsa builds her castle. That's everyone's favorite part. It's everyone's favorite movie. Everyone loves Frozen." -- Eva Bella, Young Elsa in Frozen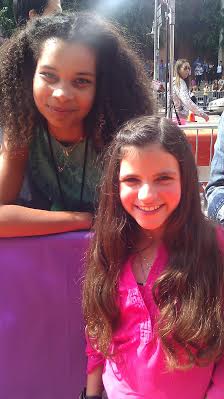 I. Met. Young. Elsa. ELSA. (@evabellak)
On fashion/confidence:
"We feel good in tiaras." -- Sophia Grace and Rosie
"Just wear what makes you happy. If you're happy, it's a great outfit." -- Alli Simpson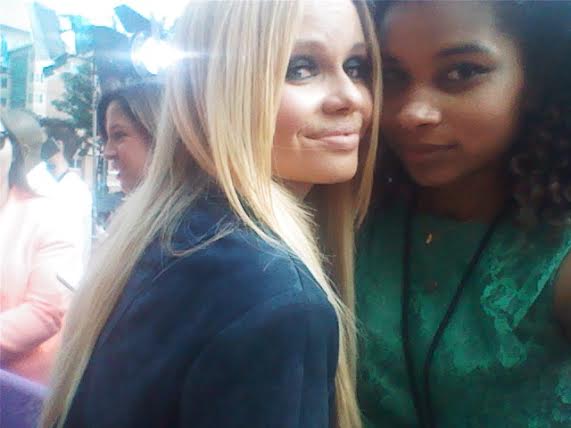 The most fashionable Australian around. (@allisimpson)
"Get a pair of Dr. Martens." -- Kelli Burglund, star of Lab Rats (We both have collections.)
On super powers:
"I wish I had the super power to just go to sleep for two hours. Just two." -- Kira Kosarin, star of The Thundermans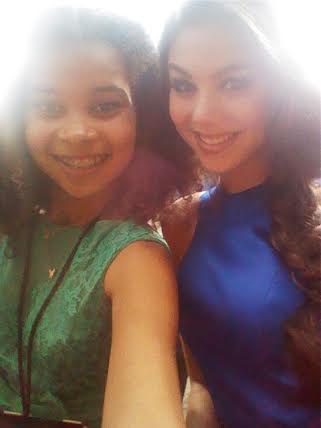 She looks like a real life super hero. Move over Violet Parr. (@kirakosarin)
On change/Muppets:
"You have to look forward to change. You're going to evolve. It's a good thing." -- R5
"My favorite Muppet? Uh... Kermi -- no, Animal. Animal is my favorite now." -- Ross Lynch
"Compassion can change a lot of things, including the world. Young people especially need to know that, because they're the future." -- Aloe Blacc, Singer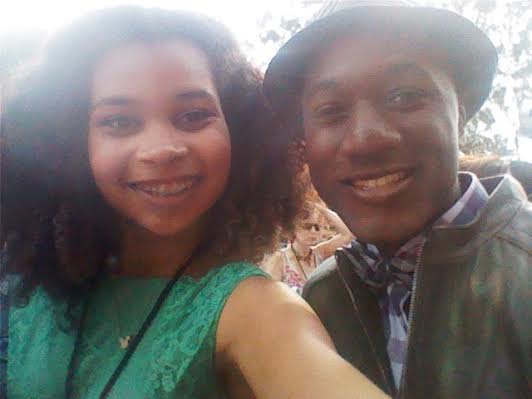 What can I say? He's The Man. (@aloeblacc)
On honesty:
"Well, he [Max Thunderman] is an evil genius, and really funny-sarcastic. I'm halfway there. Wanna guess which half? (That was sarcasm.)" -- Jack Griffo, star of The Thundermans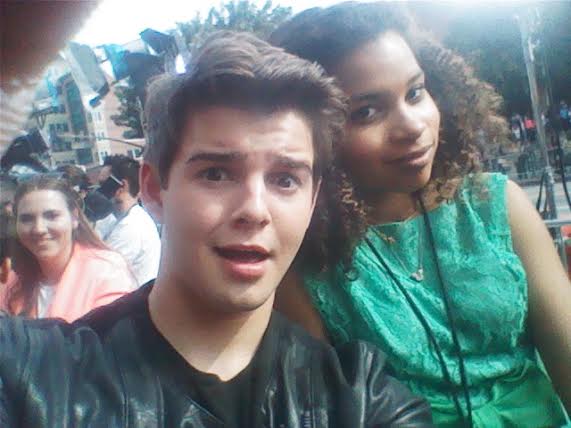 Jack Griffo, perfecting the evil genius/award nominee selfie face. (@littleJgriffo)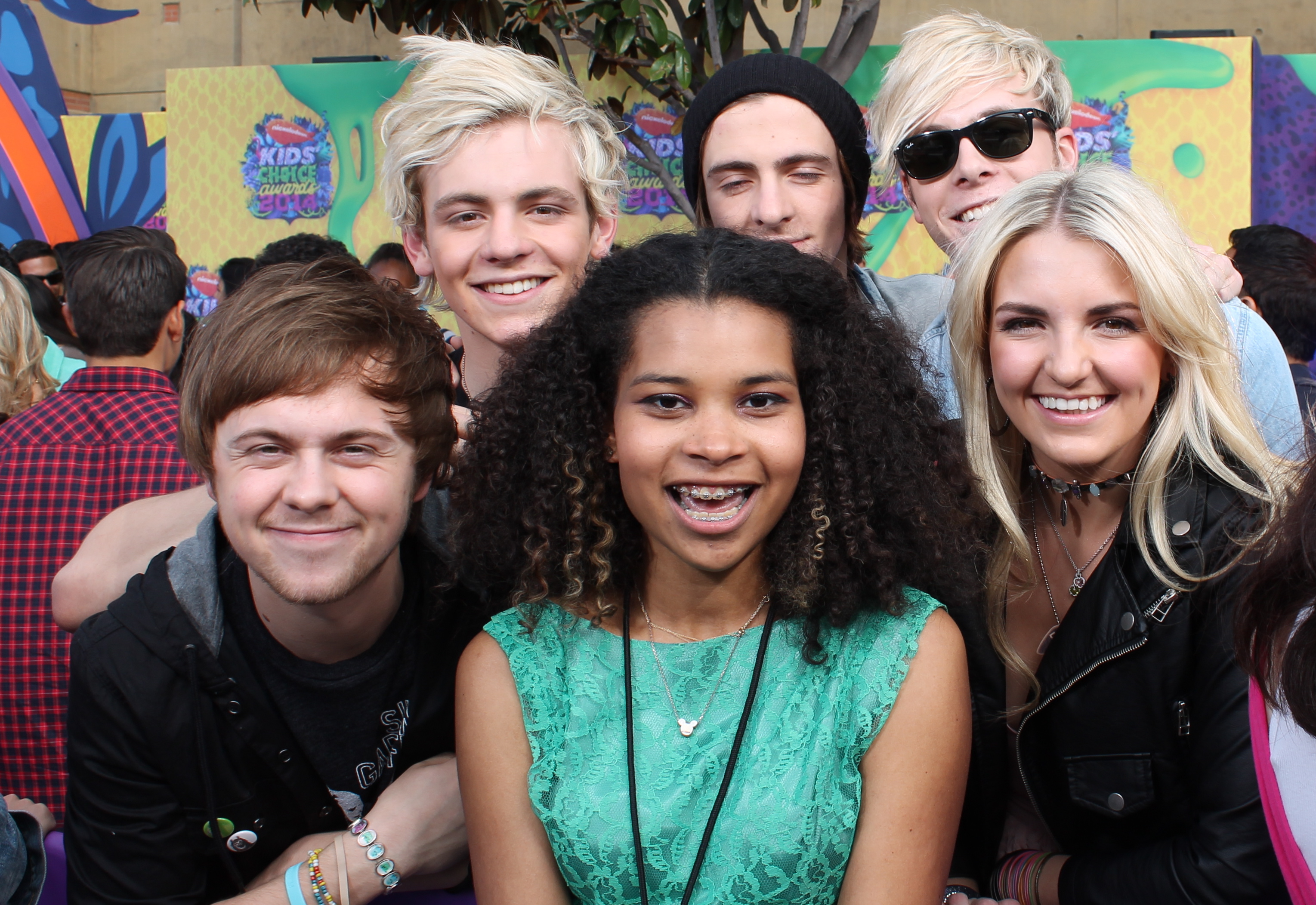 "They should definitely adopt me. R5 + 1J is catchy, right?" (@officialR5)
"Rydel is the worse shower singer."
"It's not even that she's bad she's just-"
"-loud."
"You can hear her down the street."
-- R5, with one exception
On pressure:
"Sometimes, pressure just comes when people are really passionate about something, which is good. I tell myself that a lot." -- Rowan Blanchard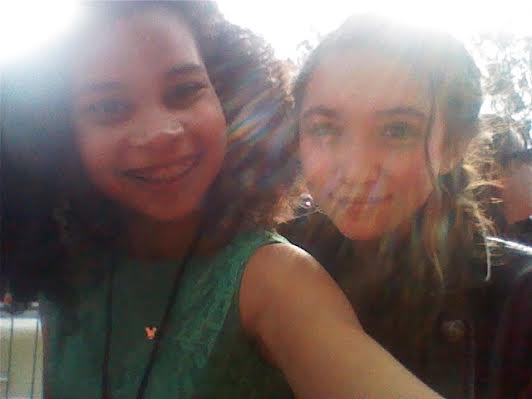 Selfie meets world. (@rowblanchard)
On the best thing about being a kid:
"I think it's amazing to do everything for the first time, and when you're a kid, the fourth or faith time -- it's still something new. I try to still approach life like that. And Jell-O." -- Greer Grammer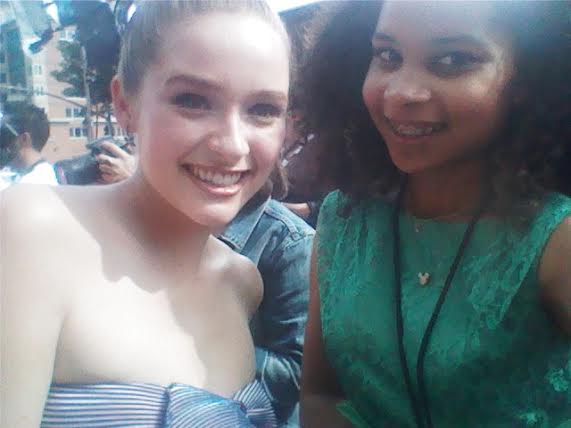 Greer, I was serious about that 'Tangled' date. That's happening. (@greer_grammer)

On being a teenager:
"It's really hard. They should get nap time too." -- Sophia Grace and Rosie
On quickly-changing emotions:
"You can feel a lot of things, and that's okay. Channel that into your passion." -- Aloe Blacc
On excitement:
"Stay excited. Really excited. If you're not excited..just be excited." -- Alex & Sierra, winners of "The X Factor USA"
On advice to their younger self/teenagers in general:
"Girls, don't get distracted with boys or glam or flash. Get distracted with your goal." -- Pia Mia, singer-songwriter and YouTube star
On learning new things:
"I found out I'd been signing my name wrong. You know, like with the alphabet they teach you in preschool. But I think I've got it right now." -- Vanessa Marano, star of Switched at Birth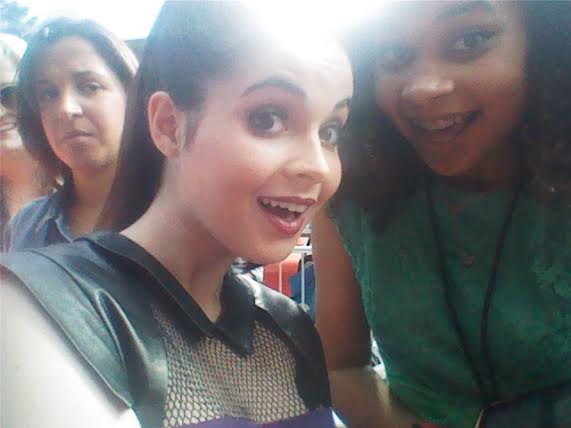 I hope I didn't sign my name wrong in ASL. (@Vanessa_Marano)
On being the cutest couple:
"We sound good together." -- Alex & Sierra
On random amazing moments:
Publicist: "Would you like to speak with Peyton Clark? He's a lovely boy!"
Me: "Sure!"
Me: "Hi Peyton, I hear you're lovely."
Peyton: "I'm so sorry, you've been dreadfully misinformed."
"Jen[nifer Lawrence]'s main goal in life is to get me to laugh while we're filming sad scenes. And it's the HUNGER GAMES." -- Willow Shields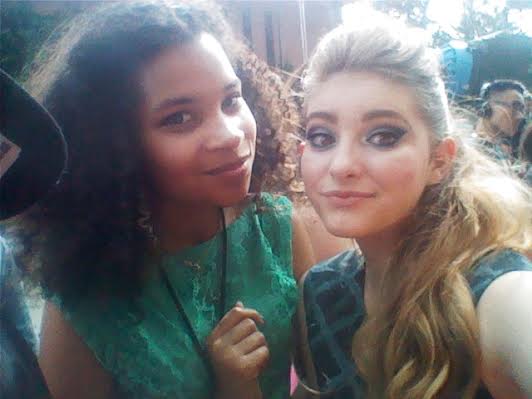 "Hi, you're Prim. Hunger Games. PRIM." -- Me, having an intelligent conversation with Willow Shields. (@willowshields)
"Egg yolks are amazing. You know that?" -- Karan Brar, star of Diary of a Wimpy Kid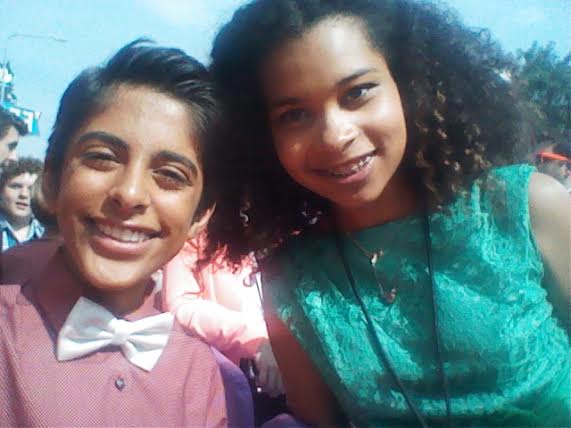 Karan Brar is too swaggy for this carpet. THE BOW TIE. (@thekaranbrar)
"We're doing a Star Wars episode." -- Vincent Martella, star of Phineas and Ferb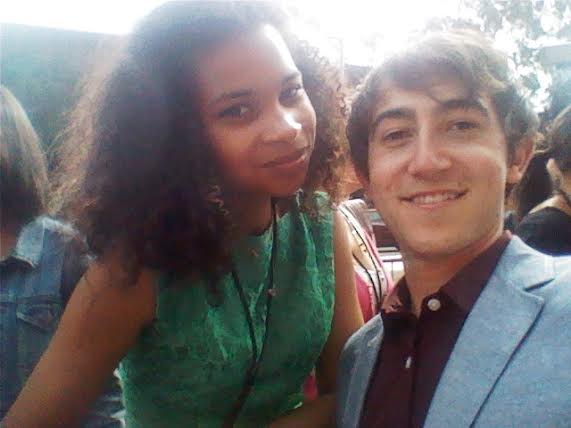 Hey Ferb, I'm replacing you. (@vinman17)
Me: *Chris Traeger voice* "Shaun White!"
Shaun White: "Hello HuffPostTeen, your hair is fantastic."
"Hi Justina!" *hug and run* -- Cody Simpson
"Oh, I love your hair." -- Ariana Grande
*Whatever Tyler Oakley said to me while I was freaking out because SELFIE WITH TYLER OAKLEY* -- Tyler Oakley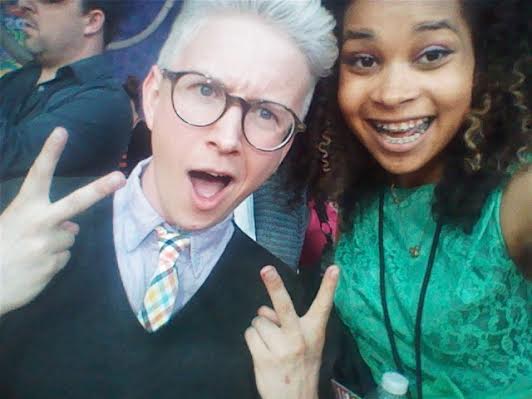 TYLEROAKLEYTYLEROAKLEYTYLEROAKLEY SAID I WAS ADORABLE (@youshouldknowhistwitter)
I selfie'd with Patrick Starr. Goodnight folks, I'm here whenever there's WiFi. (@bentpieceofwire)
All photos courtesy of Justina Sharp.
Related