The tallest structure in South Dakota almost isn't. The 1,999-foot-high KDLT mast is so close to the triple border with Iowa and Minnesota that it almost seems as if South Dakota drew the line around the spire to claim something taller than the prairie grass.
They didn't, of course, and the height of the TV and radio transmission tower has a practical purpose that's more important than simply inspiring the admiration of engineering geeks and radio nerds: the higher the mast, the farther a signal can travel.
KDLT's mast, at 1,999 feet high, makes it one of the tallest structures not just in South Dakota but in the world. A handful of other transmission towers are the same height or slightly taller; the only buildings that top it are the Burj Khalifa and the Tokyo Skytree.
In these sparsely populated parts, radio serves as a tie to bind together communities in a way that the Internet hasn't yet been able to. On a recent road trip through the state, I dialed in a number of AM programs that couldn't have been more local: commodity price indices with a focus on soybeans and hogs, analysis of river dredging and its effect on moving product to market, a live auction of items like boots and fuel storage tanks, a discussion of the upcoming NDSU-SDSU rivalry game.
South Dakotans, it seems, still find out about these things over the radio, and to reach the widest possible audience, you need a mast that scrapes dizzying heights. And while the KDLT rig may be the highest, it's just one of many transmission towers in this part of the state. Just down the road sits the KELO TV tower, a 1,985-foot-high marvel of engineering.
Here's what KDLT's mast looks like from 268th Street, a country road that marks the border between South Dakota and Iowa.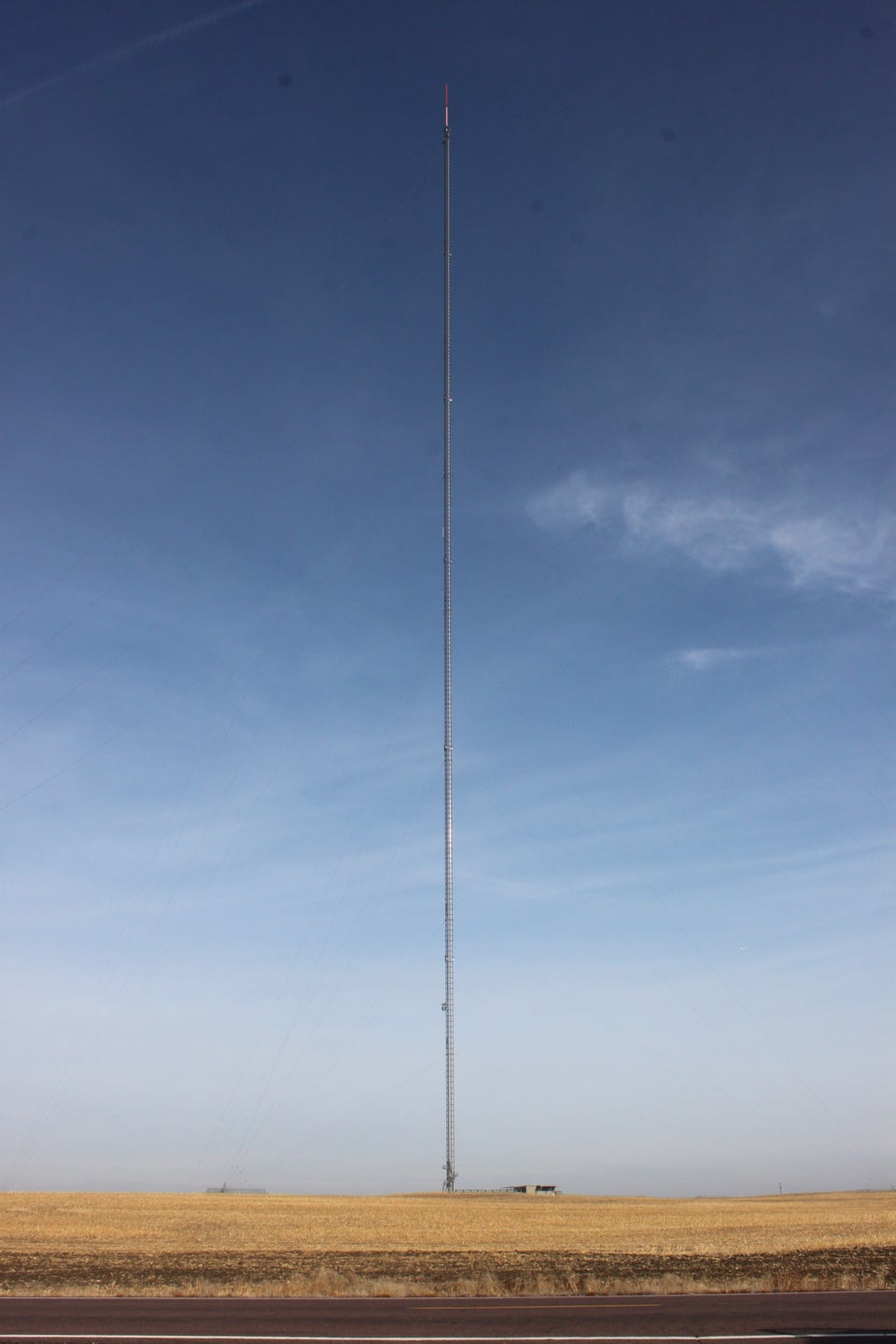 Amazingly Tall Transmission Masts