Did you know that people are more likely to post a picture of a cat online than any other animal? And the average Buzzfeed cat video earns 9,000 views?
Loving cats is now so mainstream that Key and Peele's new movie, "Keanu," spotlights an adorable kitten and the people who will do anything to save him.
Cats are wildly popular. But do we know the real issues cats face?
Every year there is a "kitten season," the time of year when cat births peak. It's really three seasons in one. Beginning in spring, cresting in early summer, and trickling off in fall. This means that before winter ice thaws, cats as young as four months old are becoming pregnant. Sounds adorable, right?
Millions of kittens are born outdoors, and well-meaning people bring them to animal shelters around the nation. Sadly, not everyone knows how to save the lives of kittens. Shelters don't have the programs in place to give newborns the intensive care they need - and they are routinely killed.
Hollywood reality is kinder to cats than we are to them every day.
But a growing number of enlightened shelters are making a positive difference. In Hillsborough County, Florida, for instance, the Pet Resource Center developed the Wait Until 8 program to empower citizens to care for neonatal kittens until they are eight weeks old or at least two pounds, when they can be spayed or neutered, and then adopted. Their Pet Resource Center staff encourage people who bring in kittens under eight weeks old to care for the newborns themselves. They provide a Kitten Survival Kit with necessary supplies, instructions, and an orientation on neonatal kitten care.
The center also has formed partnerships with rescue groups with foster home networks, for times when rescuers can't care for kittens. And other shelters and rescue groups routinely search for people who will foster neonatal kittens, even if only for a few weeks.
Further, city-wide Trap-Neuter-Return (TNR) policies for community cats exist in numerous municipalities including San Jose, Jacksonville, Washington, DC, and Austin. With the aid of shelters, like the Nevada Humane Society (NHS) in Reno, they stem the flow of kittens by ending the breeding cycle. The NHS offers free spay and neuter for community cats during the month of April. It encourages people who bring kittens to the shelter to also bring in the mother. The key, here, is education about the many health benefits of spaying and neutering kittens before they breed.
These enlightened community-wide TNR programs and temporary foster homes are making a difference. Cities and shelters can harness community compassion, so kitten season ceases to be the killing season.
Learn how to change the reality for kittens in your community by asking your local shelter how they deal with kitten season.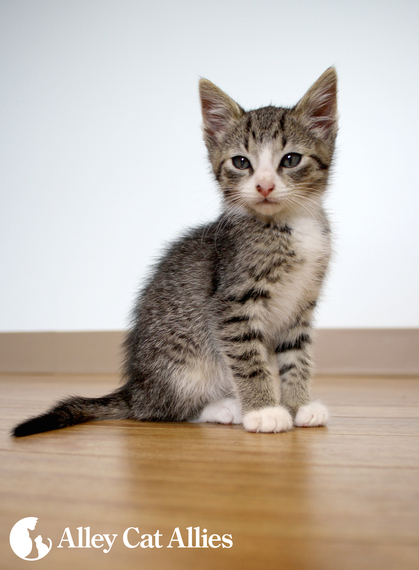 Calling all HuffPost superfans!
Sign up for membership to become a founding member and help shape HuffPost's next chapter