Visual artist Alexandra Grant is offering a rare glimpse into her yearslong romance with Keanu Reeves.
At the Los Angeles Beverly Arts Icon Awards last week, Grant told People that her partnership with the actor is "interdependent and independent in the best ways."
"The good news about falling in love as an adult is that I had built my own career by the time that my relationship had begun," she said when asked about her solo appearance at the event.
"I feel very confident in the relationship on the red carpet. I feel confident on it alone."
She went on to praise the "John Wick" star and noted their ability to bring out the best in each other.
"What I love about Keanu and our exchange is that we're pushing each other to build new roads," she said, calling him "such an inspiration."
"He's so creative, he's so kind. He works so hard."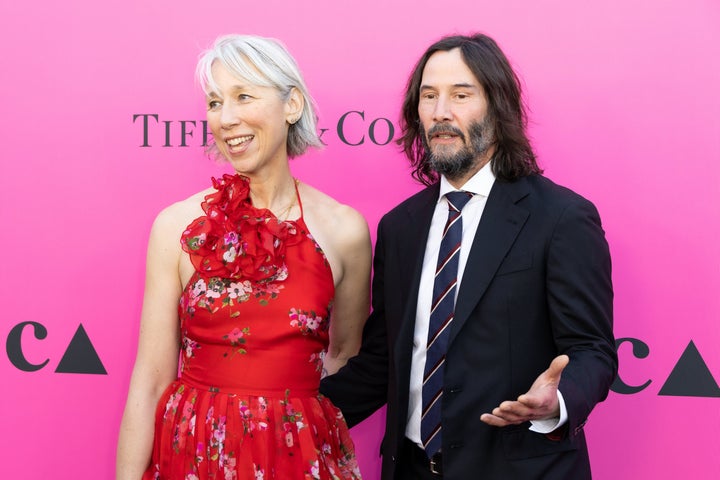 Grant told People that the relationship has had a marked impact on her art.
"I had a studio visit a few years ago, and this very kind, very high-level person said, 'I can see that your work has gotten happier,'" she said.
"That's real. We're all human beings. We're animals. We're expressing from where we are and certainly feeling happier. I think the work is happier."
Grant and Reeves first became friends over a decade ago, having collaborated on the book "Ode to Happiness" in 2011.
The artist remembered their appearance getting lots of attention during a 2020 interview with British Vogue, saying, "I think every single person I knew called me in the first week of November, and that's fascinating."
Support HuffPost
The Stakes Have Never Been Higher
Popular in the Community