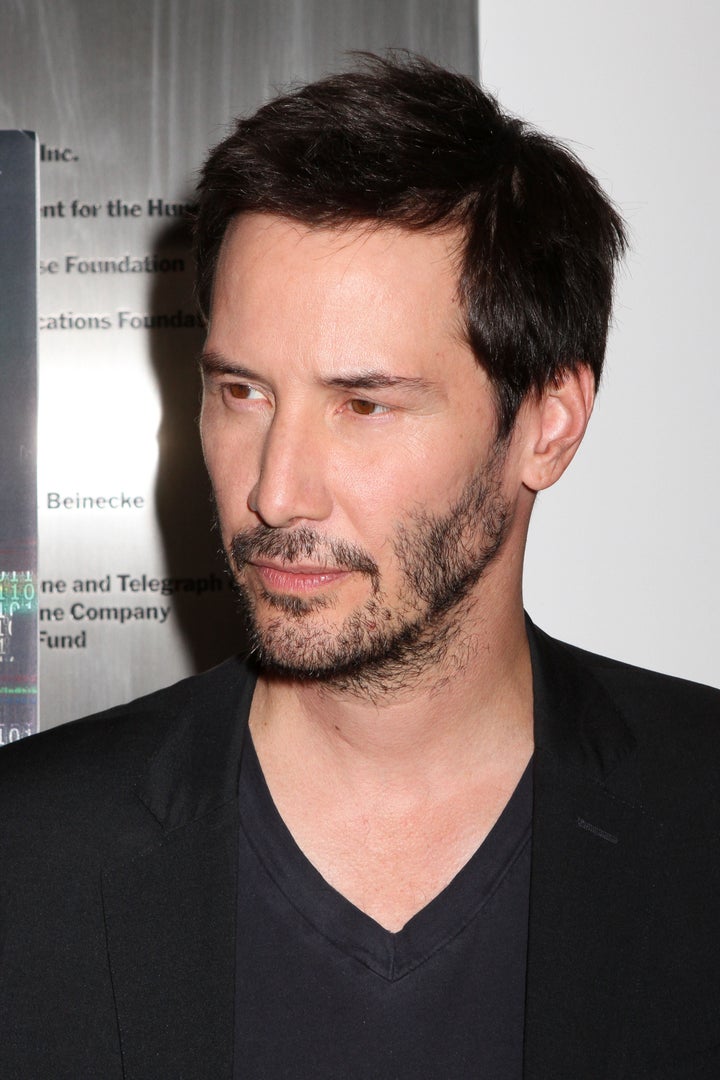 Keanu Reeves appears in one of the best movies of the summer -- but unlike "The Matrix" franchise, this one likely isn't coming to a theater near you.
Called "Side by Side," the limited-released documentary -- which debuts in Los Angeles on Aug. 17 before a nationwide VOD release on Aug. 22 and further theatrical expansion to come -- explains via interviews with directors like James Cameron and Christopher Nolan the pros and cons of both photochemical and digital film techniques. Reeves produced the film and conducted the interviews, gaining unprecedented access to some of the most respected craftspeople in the history of filmmaking; beyond Cameron and Nolan, award-winning below-the-line specialists like Anne V. Coates (editor of "Lawrence of Arabia") and Michael Ballhaus (cinematographer of "Goodfellas") also make appearances.
"Side by Side" came at a perfect time for Reeves, who just recently finished filming his directorial debut, "Man of Tai Chi." The erstwhile Neo has kept a low profile onscreen in recent years, but with "Side by Side," "Man of Tai Chi" and the upcoming "47 Ronin" on the horizon, Reeves is on the comeback trail. (There's also the long-rumored "Bill & Ted 3," which took another step toward existence earlier this month when a director was reportedly hired.)
An enthusiastic Reeves spoke with HuffPost Entertainment about "Side by Side," whether audiences actually care about the difference between film and digital and which of his past films was just "good, clean fun."
In the press notes, you mention that Anthony Dod Mantle winning the Best Cinematography Oscar at the 2009 Academy Awards -- the first digital film to earn that honor -- was the impetus for "Side By Side." But did you have interest in the behind-the-scenes machinations of filmmaking before that? I was always interested in how movies get made: Working as an actor, starting with the camera, lens, lighting, et cetera. But I was working on a film in the fall of 2010 and in the process I was seeing that traditional movie making was changing. To me, it was the camera. Digital cameras were really being used more and more. I was like, "Is this the end of film?" I was interested in this question and I approached Chris Kenneally, who ended up being the director of the film, to see if he wanted to go on this expedition to find out where we came from with traditional filmmaking, where are we today, and where we'll go in the future.
The film does a great job of balancing both sides of the issue, but where do you stand? Digital or film?I would say that I was more the photochemical side when we started the documentary and Chris was more of the digital. I was thinking, "What are we losing if film goes away?" And he was like, "What are we gaining with the digital?" So we were side by side, and I think that comes across in the film. Over the course of making the film, I learned so much, and I kind of land where Michael Ballhaus [lands]: If you do something with your heart and passion, it doesn't matter what [format] you use.
You talk to a lot of big-time directors in this film -- David Fincher, Martin Scorsese, even the Wachowski siblings. How difficult was it to get everyone to cooperate?We just reached out. When we first started, no one knew what we were doing. We pretty much started at a film festival in Poland called Plus Camerimage. We started interviewing cinematographers. That started to get word on the street. But, beyond that, the story led us. An example would be Anthony Do Mantle. A film he worked on was the Dogme 95 film called "Celebration." He ended up working with Danny Boyle on "28 Days Later" and "Slumdog Millionaire." We followed the story. If you're talking about early editing, you've got to talk with George Lucas, who started with the edit droid. I had worked with Anne V. Coates, and she had edited "Lawrence of Arabia," but she also digitally edited films I had worked on. It was great to speak with her because she was steeped in traditional filmmaking, but also this new digital aspect. We would just reach out and hope people would talk to us.
Were there people you couldn't get that you really wanted?Yes, of course! But let's not dwell on the past and the heartache!
Two of the biggest films of the year are "The Dark Knight Rises" and "The Hunger Games," and both were shot on film. Do you think audiences actually care about the difference between the capture methods?I don't know. I think it's a case by case thing. Once that turns into a bell curve, I don't know what that looks like. Certainly, digital images have improved over the last few years. You need the right circumstances for both ways of exhibiting. If the projector sucks for digital, it's not going to look as good. If the projector is not set up right for film, it's not going to look great. Whether or not people care or not, I don't know. I hope our documentary deepens the appreciation for what you're looking at and experiencing.
Are you surprised filmmakers are still pushing 3D, when often times the images are still dark and compromised?We're talking about different levels of execution. You can have bad looking films. You can have bad looking 3D. But James Cameron dealt with the light issues; he made a brighter movie [with "Avatar"]. Martin Scorsese and Robert Richardson really paid attention to that image [in "Hugo"] in the way that they could. But then there's also some less successful 3D films. [Laughs] Cameron talks about how the novelty of 3D is this a cash opportunity. There are certain moments where 3D is a miracle; it's beautiful. Then, sometimes, it gives you a headache. It's not as developed. We've been making 3D films for a long time, but the cinema language of 3D, and the digital technology, is immature. When you get it into the hands of a storytelling master like Cameron or Scorsese, they do something better with it. They know what they're doing! [Laughs] They know how to tell a story.
As an actor, do you prefer working on movies that are shot on film or shot digitally?Film, to me -- I grew up in it -- is the gold standard. To make a movie was to shoot 35mm and to make a movie. That's changed. I don't feel that way anymore. Certainly in the early days, to go on a digital set was very different from a photochemical set; the capture medium, if it was film, was shorter than the digital medium. The rhythm of the floor changed. I can't say if it was better or worse, but I miss, sometimes, the event and romance of photochemical film.
You just directed your first movie, "Man of Tai Chi." Did you shoot it with photochemical film?I shot digitally.
Why?Ultimately, because it was the right look for me. Ultimately. In the beginning, I was expecting and hoping to shoot on film. But practically, because I was shooting in mainland China and the film industry there is not as established, there were some quality control issues. Digital made more sense for the production. I tested a few cameras and looks and I landed on something great. I'm happy with it.
How much did making this documentary help you in the process of directing?Yeah, I would say absolutely that the experience making the documentary definitely informed and educated me in knowing a little more about what I had to do. [There was] familiarity with what it meant for digital workflow and how to look at the images; a comfort with the set, with the digital technicians. It definitely helped make the forest I was going into a little more known.
You hired Elliot Davis as cinematographer for "Man of Tai Chi" and he's done some great work in the past -- even shooting "Out of Sight" for Steven Soderbergh, which is an anomaly since Soderbergh often shoots his own films. Why did you hire him?When I was looking for a cinematographer, his work kept coming up. It was the emotion he captures in the camera in his work with Catherine Hardwicke on "Twilight" and "Lords of Dogtown"; the beauty of his images. "Out of Sight" is a very stylish film, too. His framing is always tasteful. He has an immediacy with his cinematography. Even in a film like "Twilight," there's an intimacy in that lens and with the world he creates. And, you know, we got along. He was gracious enough to meet with me and take a chance to make a Chinese kung-fu movie.
You haven't acted in very many films during the past five years. Is that a matter of the roles not being right or you being picky?It's a mixture of all of those things. In the past couple of years I got to work on "Henry's Crime" and "47 Ronin"; I played a villain in this film I just did. Yeah, it's been harder. It's harder to get films off the ground. It's harder to get roles. So, I guess it's just been my lot in life. But I'm working on it!
You talked with all those directors, did you think of maybe slipping them a headshot? [Laughs.]Right? "If you enjoyed speaking with me, I can act. Would you maybe think about putting me in your next film?" I don't know. Any little bit helps.
When you were working with Kathryn Bigelow on "Point Break" did you have any idea that she'd become Kathryn Bigelow?When Kathryn and I got a chance to work together, I knew she was special. What she wanted from the cinema. The storytelling. How she worked. She's really talented and great. I was really lucky to have the chance to work with her. That film was part of changing my life. It's a good, clean, fun movie!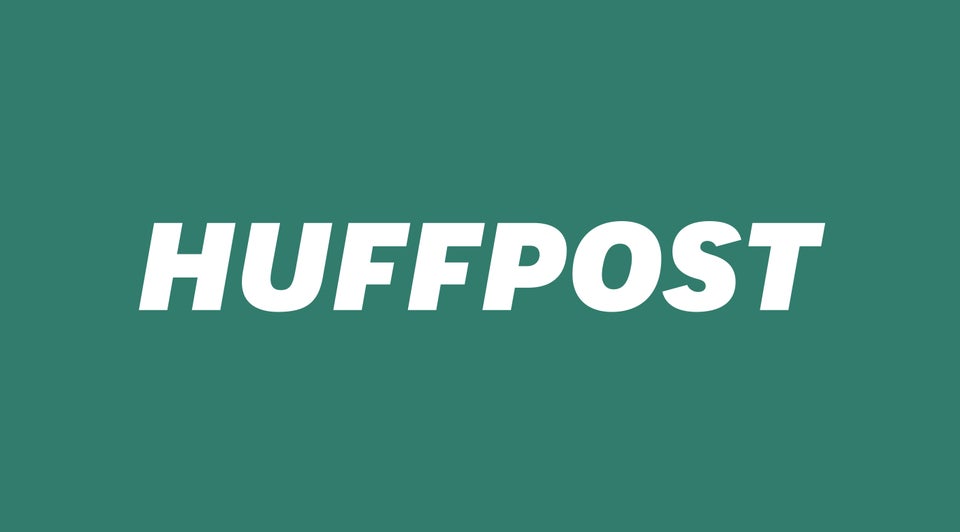 'Side By Side' Clips & Trailer
Popular in the Community