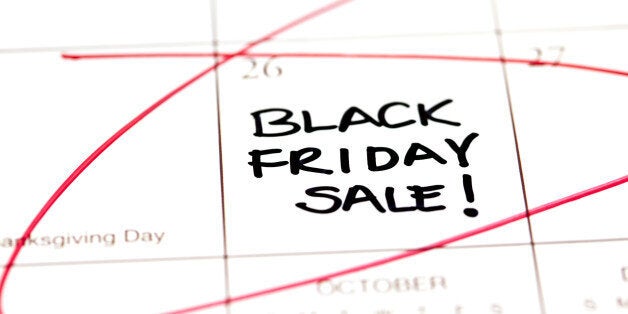 Across the country, glass doors were pried opened, alarm bells rung and staff were pushed hastily aside. The chaos and indignity, with people fighting amongst themselves and squabbling over reduced goods showed the popularity of Black Friday, and shocked the nation and retailers alike.
For a nation known for a shared love and respect for queuing, this behaviour was unprecedented. Although a regular fixture in the calendar of our state-side cousins, pre-2013, the last Friday in November had always been a relatively quiet affair in the UK. But with last year's event mirroring scenes from the tube strike, and this year set to be even bigger, it would seem Black Friday is here to stay.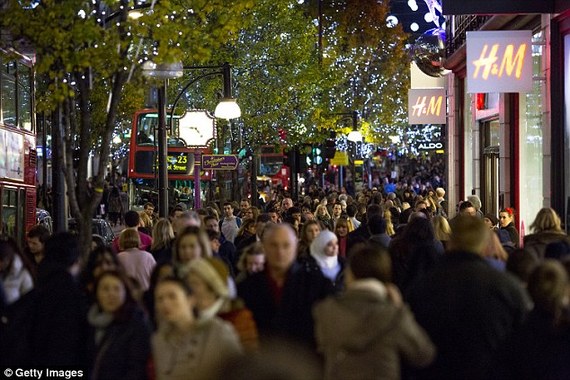 What was the 'deal' last year?
Last year's spending on Black Friday amounted to £810 million, surpassing even Boxing Day sales, where £702 million was spent. This meant that UK shoppers spent a colossal £1 million every three minutes on Black Friday.
Not only that, but Black Friday spurred retail sales to the strongest year-on-year rise in 10 years, with a 6.4% jump on the previous November.
Some retailers reaped the benefits of the day more than others. High street favourite and King of Christmas, John Lewis was the stand-out winner, reporting that Black Friday resulted in its best ever week of sales, allowing them to sell an incredible £179 million pounds worth of goods across the week. House of Fraser also reported positive results from Black Friday with like-for-like sales up 8% across the six weeks to January.
However, not everyone benefitted. Customers shared images of fights breaking out in ASDA's aisles, garnering adverse press online and negatively impacting the brand's reputation. Similarly, Argos, Littlewoods and Currys also experienced website problems due to the sheer number of shoppers trying to access online bargains, and police had to be called to several Tesco shops. As a result, three in four shoppers reported that they had had a negative experience of the day.
Whilst those who were prepared saw huge payback from taking part in the imported American shopping extravaganza, those who were not experienced the reverse, and were left exposed.
What's 'in store' for this year?
This year's event is set to be bigger than ever, with experts predicting the 27th to be the UK's first ever £1 billion shopping day. UK retailers are also predicted to rack up almost two-thirds of all Black Friday sales in Europe, with high street giants Argos, Tesco, John Lewis, eBay, Marks & Spencer, JD Sports, Sports Direct, Currys, PC World, Boots and Debenhams all gearing up for the main event. But not all are joining in. Asda has already "called time" on one single massive sales day in favour of spreading out savings for customers. The official line is that Asda wants to distribute the £26 million it is investing in Christmas sales over the season. "This year customers have told us loud and clear that they don't want to be held hostage to a day or two of sales," said Andy Clarke, CEO of Asda. High street fashion chains, Primark and Oasis have also followed suit in bowing out.
It's also not all clear profit for those who are joining in. Recent research by Nationwide shows that one in eight shoppers had returned discounted items bought on Black Friday. This means that this year retailers face a £180m bill from consumers returning goods brought in Black Friday sales. Impulse buys, this reveals, actually do come at a price.
It goes without saying that retailers need to learn from 2014's havoc and be better prepared for hoards of shoppers passing through their doors this Black Friday. Increased staff and security presence in stores to prevent disputes and speed up queuing times will be needed, and to support in-store efforts, retailers also need to ensure that their online offering is able to cope with increased traffic, as numerous websites struggled last year.
But does Black Friday allow people to connect with brands?
Although slashed prices are likely to bring the punters in, retailers need to focus on building longer term loyalty, and providing the best brand experiences that customers in the modern age seek.
Take, for example, Vogue's Fashion Night Out, which - now in its seventh year - sees department stores and high street shops across the world's most iconic shopping streets in 23 cities, including Berlin, Madrid, Lisbon, Moscow and Amsterdam. London's iconic Regent Street hosted dedicated events all evening, greeting shoppers with unique and novel experiences, as well as offering in-store deals and discounts. This year luxury retailer Liberty held an array of workshops and entertainment across its fashion and beauty departments, Vogue's editor, Alexandra Shulman spoke at Apple's flagship store, and Nike led a group run before hosting a healthy feast in-store.
While there are of course bargains to be had, the real pull to these types of events is the unique and memorable experiences brands are providing for shoppers. The reality is that investment in these novel experiences is much more likely to result in longer-term customer relationships and brand loyalty.
In an age where the high street faces competition from the growth of online shopping, these events are key in promoting bricks-and-mortar stores, and are an example of how the industry has adapted to this shift in shopping behaviour to create incredible in-store experiences, and has responded to our heightened expectations towards brands. By comparison, Black Friday is becoming more and more of an online event, with many people avoiding the crowds and, in turn, the stores themselves. If executed properly, Black Friday grants retailers the potential to boost sales, and shoppers the opportunity to grab a bargain to cut the Christmas shopping bill considerably. However, in a world where people want to properly connect with brands, retailers need to head for customer hearts, and not just their wallets.
Calling all HuffPost superfans!
Sign up for membership to become a founding member and help shape HuffPost's next chapter