There are, like, a zillion fashion apps out there right now, and even more online shopping platforms to choose from. And while some are useful, most are just time consuming and downright confusing. And who has the time to figure out which are which?
As someone who is always hesitant about new apps and websites that claim to make online shopping easier, I was shocked when I fell in love with the new site Keep.com.
Put simply, Keep.com is a shoppable Pinterest. Users create a profile, add the "Keep" button to their computers (similar to the "Pin It" button), and can then "keep" any item that is for sale on the Internet.* Basically, instead of saving wish lists on individual sites, you can save every item you're lusting after in one place. You can "keep" a Rag & Bone sweater, Tibi skirt and Sephora lipstick, all in the same spot -- which makes sending your friends and family your birthday wish list that much easier. You can also follow big name bloggers (like Danielle Bernstein) and magazines (like Harper's Bazaar) to see what items they are "keeping."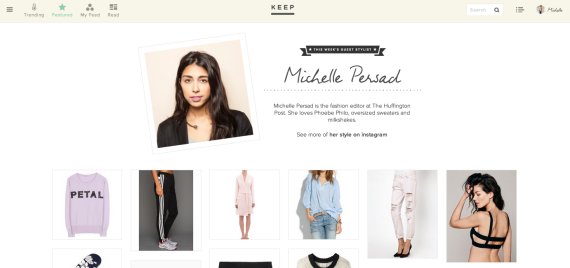 Another amazing feature of Keep.com? They make Instagram shoppable. The site has gathered some of the most stylish Instagram users, and then locates the items they are wearing so users can buy them on the spot.
Once you start "keeping" clothes and makeup, it really is impossible to stop. Over the course of a week I have "kept" over 150 items, and created seven different collections. I think they've created a monster.
*As of now, you can only "Keep" items from outside retailers on your desktop or iPad, while on the mobile app you can "Keep" items from other users' profiles
UPDATE: It looks like our favorite fashion app just got even better. Keep now allows you to buy products from any store, anywhere, all in one simple checkout process. This is the first ever universal shopping cart (meaning you can purchase items from Gap, Shopbop.com and Bloomgindales all in one transaction). This is definitely going to make our lives so much easier -- though our bank accounts may take a hit!
Related
Before You Go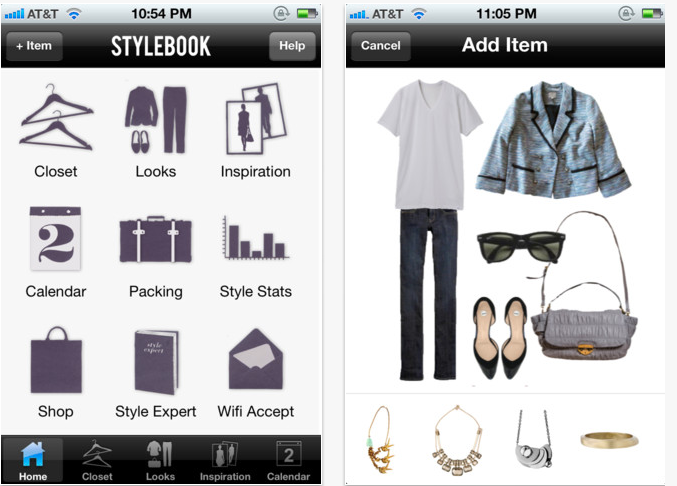 Fashion Apps You've Got To Download