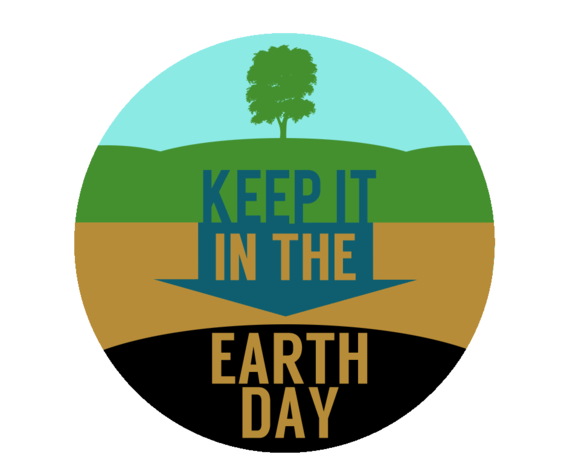 In the late 1960s, scientists were just beginning to coalesce around a theory of global warming, but other threats to the environment and public health were apparent. Rachel Carson's Silent Spring had exposed widespread harm from pesticides. Los Angelinos were breathing some of the dirtiest air in the world. An oil spill devastated the coast of Santa Barbara--the largest spill in the U.S. at the time. Ohio's Cuyahoga River caught fire, capturing the pages of TIME magazine and the concern of Americans across the country.
In the wake of these catastrophes, the first Earth Day was born in 1970 -- spawning the modern environmental movement, bringing political leaders of all stripes together, and leading to the passage of the Clean Water Act, the Clean Air Act, and other bedrock environmental laws.
Forty-six years later, the threat of climate change is clear, and the basic science behind it quite well-established: global warming is happening, it's human-caused, and it will only get worse unless we act.
So this Earth Day, more than 150 nations will sign the agreement reached in Paris to meet head on the threat of climate change. The accord aspires to keep warming to no more than 1.5 degrees Celsius over pre-industrial levels, the benchmark scientists say is critical to avoiding severe climate impacts that could render much of the world uninhabitable.
When it comes to keeping fossil fuels in the ground, the best place to start in the U.S. is with our public lands and oceans.
Already, drilling and mining from fossil fuel leases on public lands and waters contribute significantly to global warming pollution. From 2003 to 2014, fossil fuel combustion from federal public land and water leases produced about a quarter of U.S. greenhouse gas pollution. Existing leases contain the potential for up to 43 billion tons of carbon emissions.
If all the remaining oil, gas, tar sands, and coal available beneath U.S. public lands and oceans were leased and burned, an additional 450 billion tons of carbon pollution would be added to the atmosphere -- the equivalent of 13 times our global carbon emissions in 2013.
A broad array of organizations and politicians are joining together to end new fossil fuel leases on our lands and waters. Last September, more than 400 organizations called on President Obama to do so. Senator Jeff Merkley (Ore.) and Congressman Jared Huffman (Calif.) have both introduced legislation to end new federal fossil fuel leases and cancel non-producing federal fossil fuel leases.
Of course, the likelihood of Congress acting soon is slim. But, as explained by our allies at the Center for Biological Diversity, Congress has already vested the president with broad authority to control new federal fossil fuel leasing. And this president, who's already staked part of his legacy on his actions to curb global warming, just might use that authority.
After all, when President Obama rejected the Keystone XL pipeline, he acknowledged that "we must keep some fossil fuels in the ground." Later, his administration placed a moratorium on new coal leases on public lands. Under pressure from politicians and businesses up and down the East Coast, he dropped proposals for drilling in the Atlantic Ocean. And since November 2015, at least partially in response to protests, the administration has postponed or canceled lease seals from Utah to Montana to New Orleans.
Ending new fossil fuel leasing on all federally controlled lands and waters would be the most significant climate action undertaken by any U.S. president. Celebrate "Keep It in the Earth Day" with us by asking President Obama to take that step, and seal his climate legacy once and for all.
REAL LIFE. REAL NEWS. REAL VOICES.
Help us tell more of the stories that matter from voices that too often remain unheard.