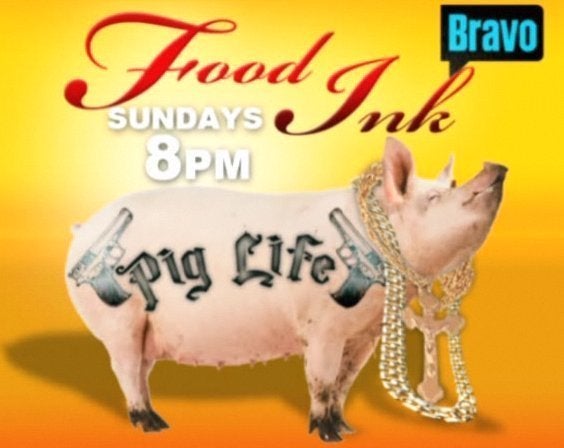 When we set out to make Food, Inc. I was hoping to create a film that would raise questions, open eyes and prompt people around the country to think about how our food system operates.
Industrial food companies don't want us thinking about how our food is produced. They spend billions of dollars maintaining the myth of small family farms with white picket fences and cows on green pastures. In reality our food is produced on massive factory farms.
This system has been transformed more in the last 40 years than the previous 10,000. We are spending less money on food than at any other time in history but there are high costs to this inexpensive food that we don't see at the checkout counter. This food system is making us sick. One-third of Americans born after the year 2000 will develop early-onset diabetes, our water and land are contaminated with pesticides, herbicides, and fertilizer, animals are abused, and the workers (most of whom are illegal immigrants) who grow and process our food are subject to inhumane conditions.
Now that the public is becoming aware of the realities and consequences of industrial food production, there is a growing movement for change. And the food companies are starting to take notice. Since Food, Inc. opened in theaters, I've been invited to sit down with the very same companies that once refused to appear on camera.
Food, Inc. was released on DVD this week and I hope this conversation continues in living rooms, classrooms, community centers and dining rooms around the country. So tell your family, tell a friend to see Food, Inc. - keep the conversation going. Let's work to change our food system...one meal at a time.
To celebrate the release, we are giving away 10 Food, Inc DVDs right here on HuffPost. Here is what you need to do: Tweet your most creative thoughts about Food, Inc (how it changed your life, a new favorite recipe, what you learned from the film or why you want to see it.) Be sure to include #HPGFoodInc in your tweet and are following @HuffPostGreen so we can DM you if you're the winner. Send them by 5pm EST on Monday November 9th . (If you prefer, you can also leave a 140 character comment in the comment section below.) We'll choose our favorite 10 tweets and send you a DVD.
Calling all HuffPost superfans!
Sign up for membership to become a founding member and help shape HuffPost's next chapter