You probably spend a great deal of time trying to enhance awareness of your brand, generate leads and close deals. But chances are, you're not spending nearly enough time or energy with customers after they sign on the dotted line.
That could spell major trouble for your business.
So says Joey Coleman. The "Chief Experience Composer" of Design Symphony, Coleman is an expert in helping entrepreneurs, Fortune 500 companies, non-profits and government entities deliver remarkable customer experiences and world-class service.
The key, he says: Understand your customers' psychology and focus on their experience during the first 100 days after they buy.
The inevitable buyer's remorse
Think about the high cost of acquiring new clients. Now ask yourself: Do you want to spend all your time and your team's time getting more and more business? Or would you rather serve the clients you already have so well that they essentially become your sales and marketing evangelists who tell everyone they know about your company?
I think you'd agree that the second approach is easier, less stressful and cheaper.
Consider Joey's amazing -- and troubling -- facts about customer behavior: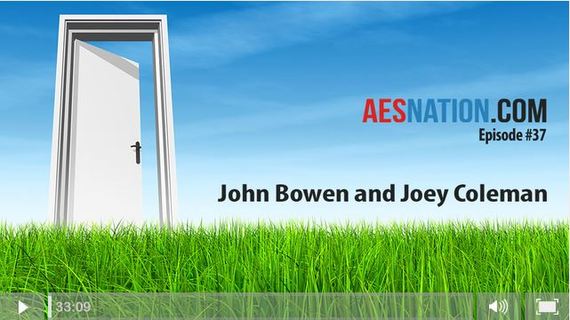 In the typical business, across all industries, 20 percent to 60 percent of customers leave within the first 100 days.
That "defection rate" is 32 percent in the first year for the banking industry -- with 16 percent happening in the first 100 days.
In the restaurant business, 30 to 60 percent of people surveyed say they wouldn't return to a restaurant they've tried for the first time.
In a subscription-model business (such as software as a service) 20 percent of customers will leave in the first 100 days.
The reason: Our brains are hard wired to make us act this way. When we decide to do business with someone, we go through a series of phases Coleman has identified. The first is activation, where we hand over our money and become full of hope that this is the product that will solve our problems. (This is also the phase where businesses get very excited, of course.)
But soon, our mind engages in psychological warfare with us and we start asking questions like, "Did I make the right decision?" "Am I paying too much?" "Did I get persuaded by that salesman I liked?" Fear and uncertainty set in. We experience what's commonly called buyer's remorse. These doubts spring up most strongly during the affirmation stage right after the purchase or engagement.
What are most companies doing to address these doubts? You guessed it: absolutely nothing. There's usually dead silence during this stage when customers are busy second-guessing their decisions.
To make matters worse, when companies finally do reach out post-sale, they go straight to the advocacy phase by trying to get those customers to give them referrals or recommendations. Joey likens this to a dating relationship: Imagine if you go on a first date and you say, "Hey, we've had a wonderful time. I bet your roommate would be really interested in dating me too. Why don't you introduce me to her and we'll start doing business together as well!"
You would never do that in your personal life, yet it's all too common in business.
The first 100 days
Joey's solution: Try serving your customers for a while post-sale before asking them for more business. Instead of spending all your energy on the pre-purchase part of the customer lifecycle, focus on the stages just after the buy decision by considering issues like: How do I make you feel welcome? How do I make you feel engaged? How can I counter the buyer's remorse that you are programmed to feel and change our relationship for the better?
If the likelihood of customer defection is strongest in the first 100 days, then the steps you take during those first 100 days becomes a huge driver of whether you keep the customer. If you get those days right, you can have a customer for life.
To get it right, Joey recommends leveraging as many of the six main ways to communicate with new customers in those first 100 days as possible.
1. In person
2. Email
3. Snail mail
4. Phone
5. Video
6. Gifts/presents
If you interacted with customers in most or all of these ways soon after the buy decision, you would truly wow them. What if you sent customers a personalized video message thanking them? You don't need a camera crew to do this -- a quick video message you create on your phone is ample to astound. Or what about a small bonus gift that they didn't expect -- sent proactively as a thank-you, not as an apology after you do something wrong, as is so commonly done? Let's face it: We live in the world where the bar for customer experience is practically lying on the ground. That means the opportunity for creating a tremendous experience is huge -- and frankly, not that difficult. If you do deliver a great experience, everybody wants to tell their friends because they have no other great experiences to talk about.
Remember: The interactions you have with customers via these channels during the first 100 days must not be about upselling. Stop trying to get into the next purchase mode and instead work on how you can deliver more value, how you can serve the customer better, how you can make sure the customer is getting the desired results, and how you can offer even more great benefits.
If you take these steps in the first 100 days, you'll amaze your customers. What's more, you can reduce defection rate by at least 5 percent -- which in turn can increase your profits by 25 percent to 100 percent, depending on your industry.
Anybody out there interested in boosting their profits by at least 25 percent? I thought so.
For more sage insights, bold ideas and proven solutions from some of the world's leading entrepreneurs, check out all the interviews at AES Nation.