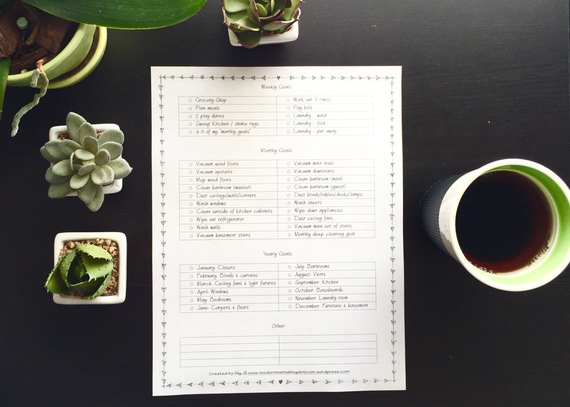 Keeping your house clean, once you have children, is like using a mixer on the highest setting -- nothing ends up where it should. I know this all too well, now that I have two children of my own. In between the routine tasks of caring for them, I find myself vacuuming, doing dishes, cooking, folding laundry, and on and on. In the past, I used my weekends to catch up on deep cleaning, but that just isn't an option anymore. So, I decided to try a new strategy, and it actually works!
Make a list of things you want to accomplish weekly, monthly, and yearly.
Use this Keeping Your House Clean Planning Page to help you create this list. To get this free template click here.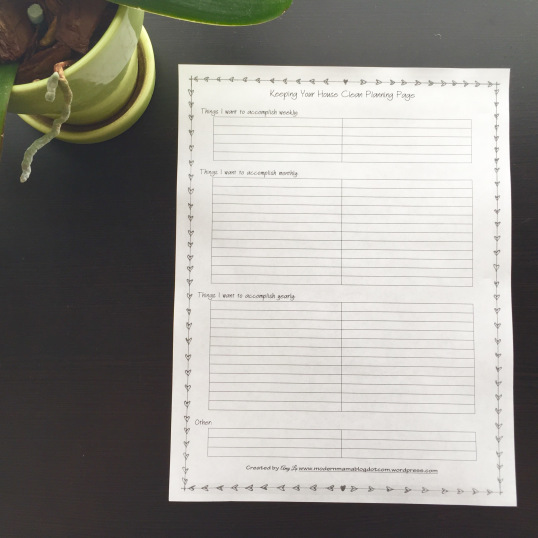 Compare your list to others.
Here is the list I created that I use on a daily basis. Compare your list to this and add anything you forgot. To get this free Keeping Your House Clean Weekly Goals template, click here.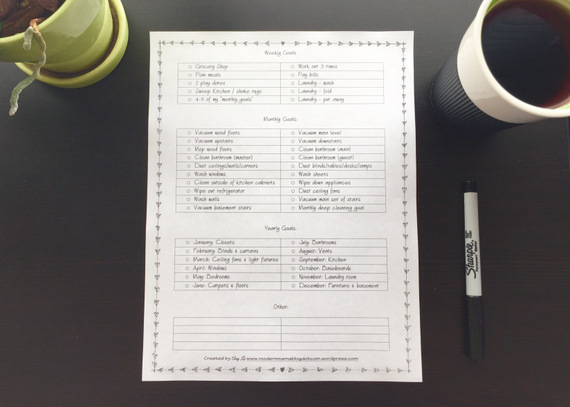 Print and display your list.
Print your list and pick a spot in your house to display it. I put my list in a plastic page protector on the side of my refrigerator for easy access. I keep a dry erase marker and eraser in a drawer next to it so that I can easily mark which tasks I have completed.
As you go throughout your week, you can now easily keep track of things that you need to complete that week and that month. This is what I have found works for me:
Monday: Plan meals, start laundry, complete one monthly goal
Tuesday: Grocery shop, complete one monthly goal
Wednesday: Fold clothes, complete one monthly goal
Thursday: Pay bills, complete one monthly goal
Friday: Put away clothes, complete one monthly
Saturday: Free day
Sunday: Sweep and shake rugs

Using this method, I have been able to complete everything on my Cleaning Goals list for the past year. I hope you find this method successful too. You can add anything to it that you want. My best recommendation though, is to be realistic. Only add items that you believe you can complete in the given time frame. The other option is to try out the list you create for a month and see how it goes. After that reflect on how it went. You can always go back and revise it.
Good luck and happy cleaning!