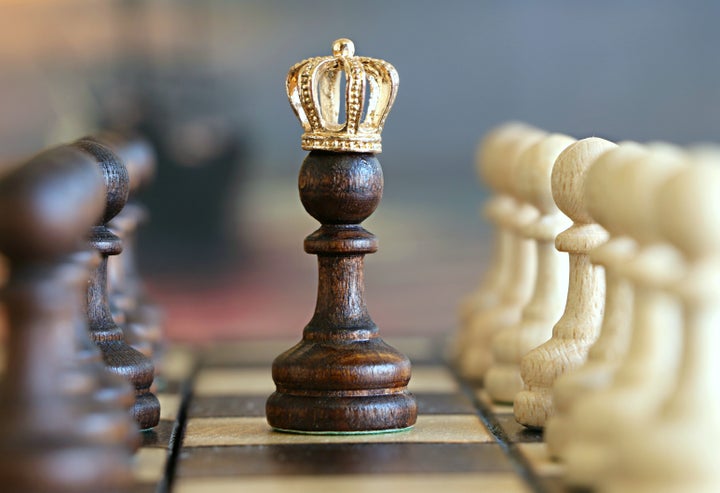 It takes guts to live now adays.
Life changes so rapidly and so much is unknown. This means most of life is about stepping forward, putting up your hand and saying, "I'll try." It means not once, not twice, but indefinitely putting yourself out there in hopes that things will go well while knowing they might not. Yes, you can mitigate risks externally.
But to stay strong, you must also mitigate risk to your mental game. Keeping your mind sharp and positive is one of the most important things you can consistently display in the midst of uncertainty.
As I was working on my newest book, Divine Time Management, I had to come back again and again to tools that helped me stay mentally resilient in the multi-year process of getting it published. These strategies can also help you to stay mentally strong and consistent as a business leader.
One of the biggest keys to mental self-care is to pay attention to what you put into your mind and how the input helps or hurts you mentally. For example, you may want to limit how much time you spend watching or reading the news because a lot of it could be perceived as designed to fill you with fear. Or if there are certain other materials that cause you to become anxious, you may want to cut them out.
I find sometimes in this process of preparing for the book launch, I even need to shut out more book marketing advice. If you keep taking in more and more information, you can get overwhelmed. And if you're someone who believes in God, like I do, you can stop trusting God and start stressing about doing everything perfectly. Sometimes we need to let go of trying to know everything and trust we'll receive exactly what we need at exactly the right time.
What has a positive or negative impact on you will vary from person to person. But for example, you may want to back off constantly monitoring what others are doing. There's a time and place to get the lay of the land. And if you're in a very fast moving situation, you may need to keep a constant pulse on what's happening in the market. But if you're supposed to be in the implementation stage, investing all your time watching what other people are doing can keep you distracted from what will help you succeed.
The same is true with feedback. You want helpful feedback that will make sure you stay on track. But don't engage with people who provide so much negative criticism that you could end up paralyzed. Hope is an essential element for courage. Everything you watch or listen to makes an impression on your brain. So get the right mix of insight, feedback and then a whole lot of positive input to give you the mental stamina to keep moving forward.
Being a courageous person is one of the best strategies for living your best life. By working on your mental game, you can stay strong and consistent — even in the midst of uncertainty.
About Real Life E
Elizabeth Grace Saunders is the founder and CEO of Real Life E® a time coaching company that empowers individuals who feel guilty, overwhelmed and frustrated to feel peaceful, confident and accomplished. She is an expert on achieving more success with less stress. Real Life E® also encourages Christians to align themselves with God's heart through Divine Time Management.
Related
Popular in the Community