Cash flow is critical to the success of your business. Without it, you can't pay your own vendors, staff, and expenses. With a little effort and planning, you can keep your cash flowing and avoid dangerous cash crunches.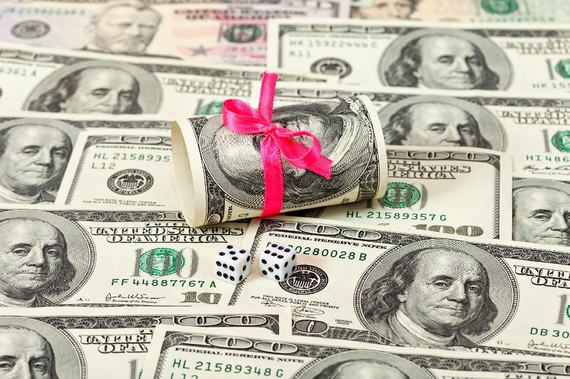 1. Keep Diligent Financial Records
Perhaps the most important quality for you to develop is vigilance about record keeping. When it comes to your business's money, there is no such thing as being "too watchful." You need a process for record keeping and filing of all financial documents including bank statements, receipts, and invoices (open and paid). Weekly you should be keeping track of where your money is going, where it's coming from, and when your outstanding invoices are being paid. You should use accounting software to manage for files. Have an accountant or bookkeeper that you can trust to assist you with this.
2. Set Up a Filing System You'll Actually Use
Part of being able to keep organized records is to streamline the way in which you keep them. It can definitely be a hassle to store and keep track of all the financial documents so it's best to use digital solutions. It can make your life much easier to scan and save receipts, checks and invoices to your hard drive than to keep an overflowing file.
3. Nudge Customers to Pay on Time
If you extend "credit" to your customers it's important to work out ways to get your money faster. A popular method is to offer discounts on invoices that are paid quickly, if not immediately. Offer a 1 or 2 percent discount for those who pay net 10. Don't ever offer a discount for payment in 30 days; that's what your clients are supposed to do. Offer your clients electronic options by accepting credit card payment or EFT payments or electronic funds transfer payments. It's also a good idea to issue invoices right away. The sooner the invoice is sent, the sooner the payment can be processed. Keep track of who pays on time and adjust your payment terms accordingly.
4. Meet Your Clients' Accounts Payable Processes
Find out the payment process at your client's business. Make sure your invoice is exactly how they need it with a PO number and anything else required. Make friends in the accounts payable department. These people will be huge assets to you when a bill goes unpaid. Having one person you can reliably speak to about outstanding invoices will make receiving payments for your services much easier.
5. Establish Firm Payment Terms
Another way to see that your cash flow keeps flowing is to put in place payment terms. It's a common practice to request 50 percent of the contract upfront and then the remainder of the balance in 25 percent increments, and make sure you get the final payment before delivering the final product or deliverable.
6. Maximize Your Own Accounts Payable Process
You have vendors to pay too. When it's time to make payments, take advantage of a creditor's payment terms, and ask for credit. Try to negotiate net 45 payments. Avoid up front payments if you can. Use electronic funds transfers (EFTs) to make payments on the day they are due. This will allow you to keep your money longer while also being timely.
7. Last Resort: Turn to Collections
Being a bill collector will be a key function in your business. Once a client is 30 days late, it's time to start making phone calls that day. Send an email to collect on past due balances in addition to picking up the phone. Be prepared to resend the invoice. Don't be afraid to ask for your money. You want to know an exact date of when you can expect your payment.
Managing your cash flow is imperative because cash flow is the lifeblood of your business. You need to know where your money is going and when it is coming at all times. If you follow these steps, you'll never be blindsided by an empty bank account.
Melinda F. Emerson, SmallBizLady is America's #1 small business expert. She is an author, speaker and small business coach whose areas of expertise include small business start-up, business development and social media marketing. She writes a weekly column for the New York Times, publishes a resource blog, www.succeedasyourownboss.com, which is syndicated through The Huffington Post. She also hosts a weekly talk show on Twitter called #SmallBizChat for small business owners. As a brand, she reaches 1.5 million entrepreneurs a week on the internet. As CEO of Quintessence Multimedia, Melinda develops audio, video and written content to fulfill her mission to end small business failure. Forbes Magazine named Melinda Emerson one of the #1 Woman for Entrepreneurs to follow on Twitter. Melinda has been featured on MSNBC, Fox News, NBC Nightly News and in Fortune, The Washington Post, USA Today, Wall Street Journal and Black Enterprise. She is the bestselling author of "Become Your Own Boss in 12 months; A Month-by-Month Guide to a Business That Works," and the ebook How to Become a Social Media Ninja; 101 Ways to Dominate Your Competition Online.
REAL LIFE. REAL NEWS. REAL VOICES.
Help us tell more of the stories that matter from voices that too often remain unheard.