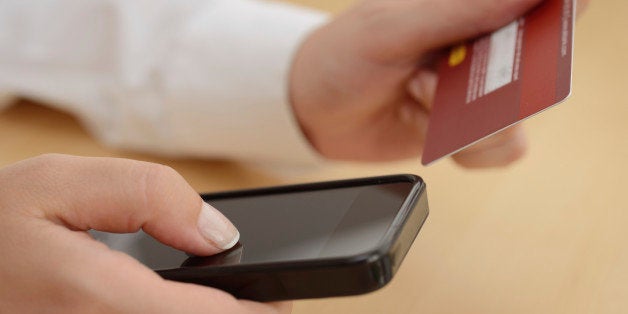 As 2015 begins, consumer advocates and financial news outlets are offering a lot of sobering advice to live within your means. I chuckle because that comes after a couple of months where every retailer and television commercial has urged you to buy, buy, buy. They also told you to avoid purchasing service contracts to cover you in case something goes wrong with the expensive gear you purchased over the holidays.
That's advice I followed until recently, when I bought a pair of headphones for my son. As an aside, apparently I missed the moment when a pair of headphones became a luxury purchase. But I wanted my gamer son to have a quality pair that could endure his heavy usage -- and should they break, I wanted the ability to replace them.
I take the headphones to the Guitar Center checkout counter and a nice young man asks me if I wanted to get coverage for the headphones.
So after careful consideration, I went all in and bought a service contract.
Sure, in a perfect world we all would set aside a certain amount every month in a Murphy's Law fund to handle unexpected repairs and other surprises life throws at you. I'm a subscriber to Consumer Reports and I understand the arguments. But in the place where I live -- the place where theory meets reality -- you have to come up with a solution that meets your individual needs. For me -- with a kid in college, a home mortgage, two car payments and setting aside money for retirement -- I'm living the American dream, 21st Century style. After everyone gets paid, fed and clothed, there's not much left to put into the break-glass-if-needed fund.
In the past, I have been skeptical about service contracts. But I have colleagues at the office who have been working on behalf of the Service Contract Industry Council to increase consumer awareness about coverage. With information available just a few steps from my desk, I got to look at some of their background material and found some interesting polling data in support of service contracts. Being an avid follower of politics, I love polling so I took note of the numbers.
A recent Mason-Dixon survey of 1,000 consumers, released before the holiday shopping season kicked into full gear, shows that more than two-thirds of American consumers would be willing to spend a little more money to save time and avoid the kind of hassles involved when cars, appliances and electronics break down. Moreover, the survey showed that almost five out of six consumers who have purchased extended warranties or service contracts for cars, electronics and other items are happy with their decision.
I bought a service contract because I wanted to give a gift to my child that would last -- no matter if it unexpectedly breaks. The new survey put some numbers to this sentiment, showing that 67 percent of people would rather spend a little more money if it saves them time and 71 percent would pay a little more to know they don't have to deal with the hassle of repairs. In all, 84 percent were satisfied with their decision to purchase a warranty or service contract.
So it turns out that I'm not alone in my feeling that buying a service contract on those headphones would ease my nerves should they need to be repaired. It appears people agree service contracts provide an easy, convenient way to gain that comfort.
For items that are easy to repair or replace, it may not make sense to purchase a service contract. But for big-ticket items, or repair-prone items, it's clear that service contracts offer a practical solution along with peace of mind.
I'm out of town, hundreds of miles from home and just got a text from my son. Apparently the computer is broken. Why didn't I get a service contract for that one?
Ryan Banfill is Senior Vice President and Partner at Sachs Media Group in Tallahassee, Florida.
Related