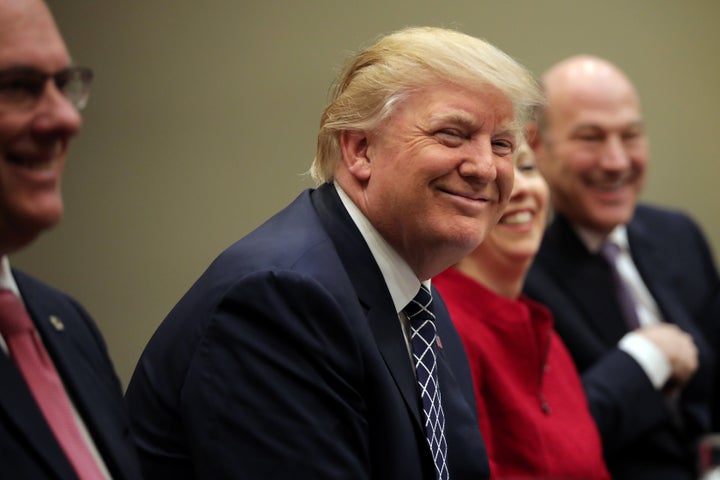 WASHINGTON ― The White House this week may have found the key to keeping President Donald Trump from saying something controversial, wrong or downright crazy: not allowing him to interact with the media at all.
In a dramatic change from his first six weeks in office, White House staff cut way back on the number of events covered by a small group of reporters, and Trump made sure that only the pre-planned words and images wound up in the news each day by declining to answer questions shouted to him by the press.
Late Friday morning, for example, Trump met with House Republican committee chairs about the Affordable Care Act repeal. While the press was in the room to take photos at the start of that discussion, a reporter asked Trump at least three times what proof he had that former President Barack Obama had wiretapped him at his Trump Tower home, as Trump had alleged in a tweet last weekend.
Trump declined to answer, as Keith Schiller, Trump's former chief of private security and now a White House aide, aggressively hustled reporters out of the meeting room.
White House press secretary Sean Spicer rebutted the idea that Trump was avoiding the media during the gathering, known as a photo spray. "The meetings drive the sprays," he said. "We have been much more accessible than the past administration."
This past week, nevertheless, saw a marked decline in the number of Trump's meetings opened to media coverage. Monday had zero, even though Trump signed a second iteration of his immigration executive order, affecting a number of majority-Muslim nations. Between Tuesday and Thursday, Trump had a total of two photo sprays and answered zero questions from reporters during them. There was an impromptu photo opportunity of Trump greeting visitors touring the White House on Tuesday, but reporters were told beforehand that no questions would be permitted. Friday's sole Trump media event was the meeting with lawmakers.
It was likely the question about wiretapping at Trump Tower ― sparked by the tweet in which the president accused his predecessor of a felony without offering any evidence ― that White House aides were hoping to avoid. They struggled for days to downplay the significance of the tweet while simultaneously not diminishing the value of Trump's words.
"A little bit of discipline is going to go a long way," said Matt Mackowiak, a Texas-based Republican consultant. "They needed to discover the value of scarcity. Discipline and focus are really going to benefit them. Obviously it's going to be up to Trump if he can manage that."
He pointed to the two highly scripted events of Trump's presidency to date where he kept to his prepared remarks ― the announcement of Neil Gorsuch as his Supreme Court nominee and Trump's joint address to Congress ― as models to emulate. "The chaos of hoping things work out and make it up as you go, it's just too difficult," Mackowiak said.
In the first weeks of his administration, Trump would often have a handful of photo opportunities a day, even for items as small as the signing of presidential memos. Trump would frequently answer shouted questions at these events, which sometimes drove news coverage the White House did not wish to drive.
On Feb. 27, for instance, Trump helped keep the Russia story in play by mouthing the word "no" to a question about whether a special prosecutor was needed to investigate ties between his campaign and that country, and then volunteering: "I haven't called Russia in 10 years."
That claim was dubious, in that Trump had personally visited Russia in 2013 ― just four years ago ― to promote a beauty pageant.
"There's certainly been less coverage of what he's said this week," said Harrell Kirstein, a former spokesman for Hillary Clinton's presidential campaign who now works for the liberal group American Bridge.
He said that was partly because so much media attention that had been focused on Trump shifted this week to Republicans in the House and their new health care bill.
Hiding Trump from the public and press, he said, can only work for so long. "I don't know how long they can go without using the microphone that comes with being president of the United States," Kirstein said.
How will Trump's first 100 days impact you?Sign up for our weekly newsletter and get breakingupdates on Trump's presidency by messaging ushere.
Before You Go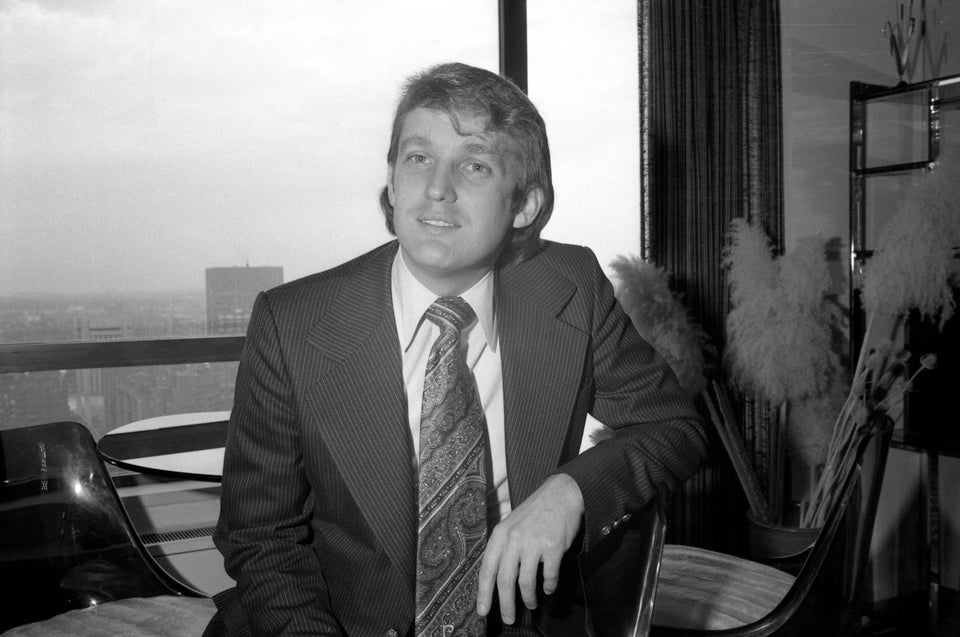 Donald Trump Over The Years
Popular in the Community