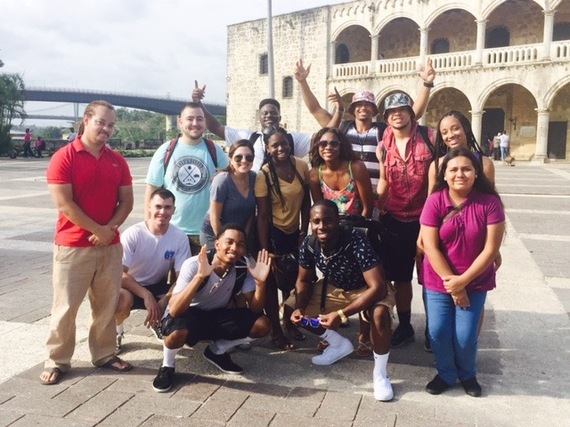 Before you start getting ready for the holidays, take a moment to think global. In fact, take a week.

For International Education Week is just around the corner. From November 16 to 20, students and educators everywhere will be finding a multitude of ways to keep it global.

IEW, which is designed to promote cross-cultural learning, started with President Bill Clinton. In 2000, he made it a joint initiative between the US Department of State and the Department of Education. Today, it's celebrated around the world, in over 100 countries.

Which is a far cry from when I was a kid. Back then, as a student enrolled in a public school in Queens, New York, there was little emphasis on international education. In fact, about the only thing on anyone's mind was what to do if the Russians invaded.

Yet today, keeping it global is common sense. Listen to Dr. Aaron Bruce, Chief Diversity Officer for San Diego State University. A strong believer in the value of studying abroad, he brings the "keep it global" message wherever he goes.

"IEW is an opportunity for us to be more conscious about developing global competencies, and understanding how we're connected to the rest of our planet," he says. "Infusing international opportunities in the K thru 12 curriculum is just as critical as it is in higher education for the economic stability of our country."

Bruce has spent several years bringing his global message to schools across the U.S., and is currently in Berlin addressing university leaders at the Council on International Education Exchange annual conference. He will be discussing the topic of diversity and inclusion in international education.

"We want the next generation of students to be the best in the world and have a competitive advantage," he maintains. "I think it's everyone's responsibility to contribute in different ways, to internationalizing the curriculum, to exposing young people to different cultures and to ways of solving problems around the world."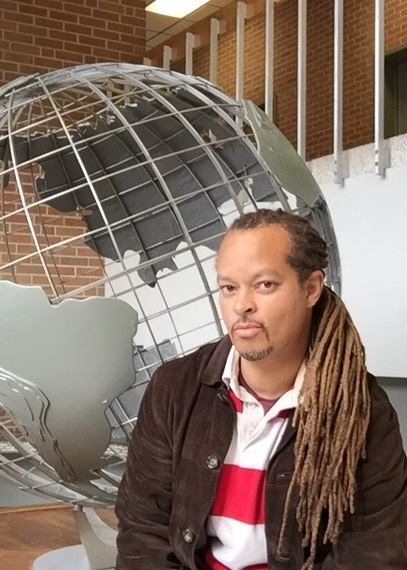 Bruce believes an international education abroad pays off in so many ways, and he wishes more students were aware of that. These days, his biggest push is to convey to students of diverse backgrounds the value of studying abroad to pursue an international education.

"Historically, it's been largely Caucasian women who study abroad, but we realize the demographics of our campuses are changing across the country, and that everyone needs to be part of the international experience," he explains. "Whether you're an ethnic minority or LGBT student, a disabled student or a student veteran, international education is something that gives you a competitive advantage in looking for a job. It also makes you a stronger leader, able to bring a global perspective to the table."

Bruce makes it a point every year to take students abroad and for many, it's their first time traveling alone and venturing outside the borders of the United States.

"Over the summer I took a group of students to the Dominican Republic," he says. "They had an opportunity to learn about themselves and what it means to be a global leader. They also met with local university students. By the time we returned, they felt more confident in their ability to explore the world."

In a 2014 interview with CNN, First Lady Michelle Obama said that parents "need to understand more about an ever-globalizing economy and that traveling abroad is no longer just a nice thing to do; it's becoming more and more a central part of a student's educational experience."

As a parent of two young children, Bruce couldn't agree more, and makes sure to keep it global at home. His oldest child attends a public elementary school, where daily classes are provided in Mandarin and Spanish.

"There's homework in English, Spanish and in Mandarin," he observes. "Outside of school, I encourage them to explore the Chinese culture, whether it's going to Kung Fu class or going to see a performance of Chinese acrobats and meeting some of the performers. That was a lot of fun because my child was probably one of the few kids in the audience who could have a conversation with the acrobats -- in Mandarin."

Bruce considers it his responsibility as a globally conscious parent to seek out these learning experiences.

"Not only for the children, but for our family," he adds. It's something other parents can do, too. Learning new languages or cultures doesn't take away from the values or rich traditions we instill at home. It doesn't weaken the American identity. Moreover, young people are already connected digitally to the rest of the planet. So why not give them the tools to be proficient as a global leader?"

On the first day of International Education Week, the Institute of International Education will be releasing the 2015 "Open Doors," a report on international students studying or teaching at higher education institutions in the United States, and American students studying aboard. Among the data to be included in the report are the latest statistics regarding students of color studying abroad.

"In 2012-2013, fewer than 10 percent of students enrolled in U.S. schools studied abroad," Bruce notes. "Of these, 5.3 percent of were African Americans and 7.6 percent, Hispanic. As the Obama Administration continues to stress the importance of global understanding, I look forward to seeing what American schools will be doing to move towards more inclusive opportunities for those who are the least likely to study abroad."

In the meantime, Bruce continues to spread his message to students, parents and educators alike, stipulating that lack of funds shouldn't stop anyone from considering a study abroad program. There are numerous scholarships and grants available.

"In some cases, it is less expensive to study abroad than it is to attend school in the U.S.," he points out. "And watching the transformation that young people go through during and after a study abroad experience is priceless. International Education Week is a great reminder of all there is to gain from cross-cultural learning and studying abroad."
Related
Popular in the Community