It's estimated that 30 million families celebrate the holiday of Kwanzaa. I have a hard time finding families who celebrate Kwanzaa because it's not often discussed as a topic amongst co-workers or associates. There seems to be a mysticism associated with this holiday. Many don't know how to celebrate it, heard something about it or just don't want to give up Christmas for Kwanzaa. As truths about traditional American holidays unravel the oppression associated with most of them, I find myself looking outside of standard American holidays to bring more meaning to my family events. Kwanzaa connects African Americans to their African roots. Without traditions, you don't have a culture. I want to create this culture and our own traditions for my family. I want to create a legacy.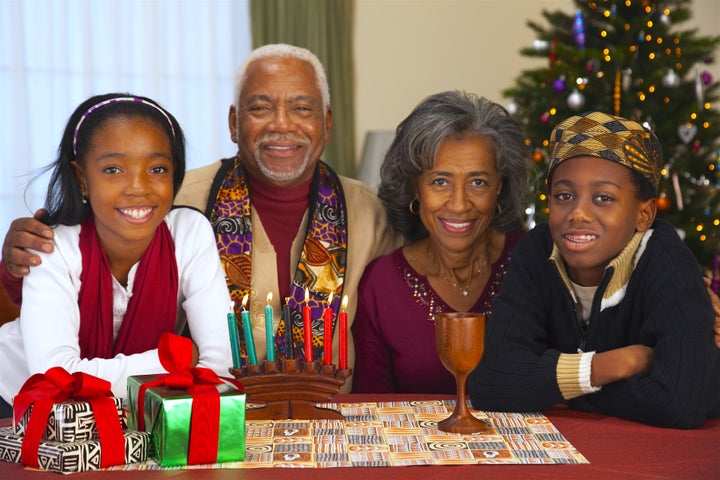 This quick guide will give you some ideas to celebrate Kwanzaa and the good thing is that you don't have to give up Christmas. If you and your family celebrate Kwanzaa please comment on how you celebrate and post a photo below.
"Without traditions, you don't have a culture." – Janice Celeste, Editor of Successful Black Parenting
YOU DON'T HAVE TO GIVE UP CHRISTMAS
In 1966 when Kwanzaa was invented by its creator, Maulana Karenga, he intended Kwanzaa to be celebrated in place of Christmas. The good news is that Kwanzaa is celebrated the day after Christmas so you don't have to give it up if you don't want to. Celebrating Kwanzaa requires minimum effort outside of your normal New Year's Eve meal and is not much of an investment after purchasing the basic candles and perhaps a unity cup. You can keep Kwanzaa simple by using votives or tea light candles and any cup that you designate as your official Unity Cup for your family. Kwanzaa does not have to be a huge celebration. You may think of it as a grand feast and it can be or not. Incorporating one small piece of Kwanzaa your first year of celebrating and then adding more parts to the holiday the following year is one way to grow your Kwanzaa celebration.
We often commit to something when we post about it on social media. I'm challenging you to post your Kwanzaa celebration, no matter how small or how large on social media. This will not only commit you and your family to follow-through but you will also teach others who are following you online about the celebration. Kwanzaa starts on December 26th and continues until January 1st. Let's start posting!
Celebrating each day of Kwanzaa can be as small as reading what each day means or as fancy as creating a special event at dinner each night. Many of the materials below you may already have in your home, others can be found at your local dollar store.
Mkeka – A woven straw mat
Mishumaa Saba – Seven candles [three green candles (represents hope), 3 red (the struggle), and 1 black (the people)].
Zawadi – Small gifts for children
Kikombe cha Umoja – Unity cup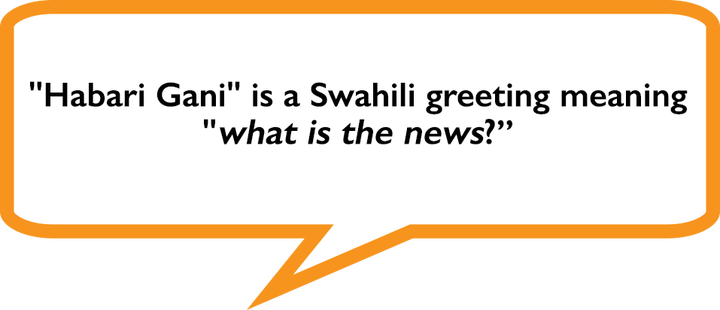 Each day discuss the Swahili 'word of the day' at dinner or during a designated family time. Greet each other with "Habari Gani" and respond with the 'word of the day.' On the last day of Kwanzaa, each child should receive a small homemade wrapped gift.
December 26 Umoja - Unity
December 27 Kujichagulia - Self-determination
December 28 Ujima - Collective work and responsibility
December 29 Ujamaa - Cooperative economics
December 30 Nia - Purpose
December 31 Kuumba - Creativity
If you don't celebrate Kwanzaa and you know someone who does, greet them with "Joyous Kwanzaa" or "Happy Kwanzaa."
Popular in the Community