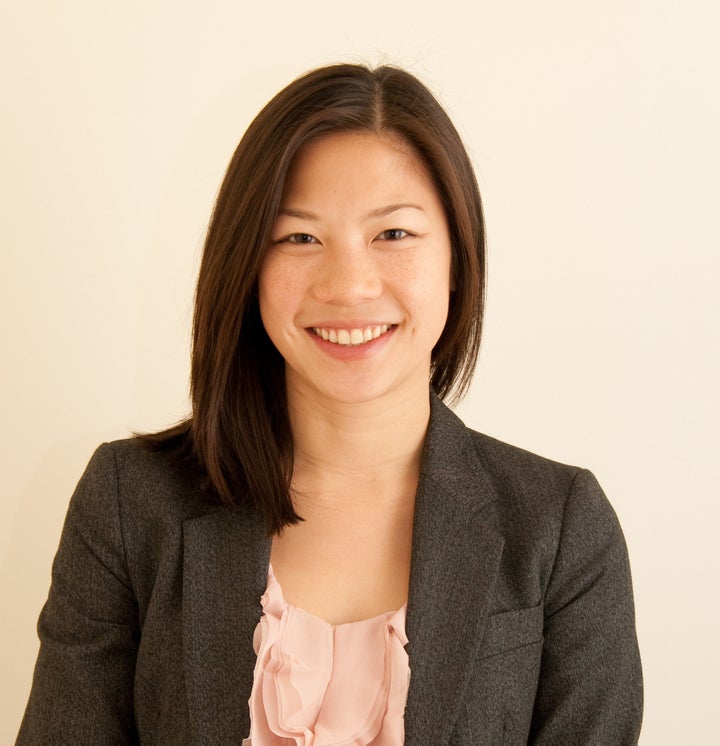 For some low-income homeowners in DC, a home loan modification can mean the difference between keeping a house that's been in the family for generations, and homelessness.
But pursuing a modification can also mean endless phone calls, pricey faxes, and piles of paperwork with no guarantee of protection from wrongful rejection. This is where Jennifer Ngai comes in.
Jennifer, a 30-year-old attorney and Equal Justice Works Americorps Legal Fellow at the Legal Aid Society, specializes in navigating this frustrating system for Washington, D.C. residents who qualify for loan modifications, but are trapped in an endless maze of contradictory information. She tirelessly works to secure permanent, affordable modifications for families who would otherwise be homeless.
Jennifer explained that despite the fact that banks were given financial incentives to work with homeowners who are behind on their loans, "the reality is that no one could possibly make it through the phone and fax system where you can never talk to the same person twice, and you get inconsistent information."
"A lot of my clients belong to this very specific population of being very low income, where if they lost their house, they would truly be at the very bottom of the poverty level and they could not afford to rent," Jennifer said. "I have clients who have very, very low mortgages and defy many of the stereotypes that I think a lot of people in foreclosure are judged by." Jennifer said clients have been brought to foreclosure owing as little as $2000. "Frankly, the bank doesn't care what the dollar amount is," she added.
Jennifer said her most representative case involved working with a home owner who lost her job at a department store and realized that she wouldn't be able to make the $500 monthly payments on her home equity loan. But because her husband had a large enough salary, she qualified for a modification. "She tried, but every time she called, she got different information," Jennifer said. When Jennifer got involved, the family were just a week from losing their home, pulling their daughter out of school and finding another place to live.
"We had to put up a fight," she said. But in the end, they got the interest rate and payments lowered to an affordable level, and the term extended to 30 years. "They were able to carry on with their lives," Jennifer said.
Even as an attorney, Jennifer said she gets the same runaround as her Legal Aid clients. "The only difference between me and a homeowner is that I have the leverage of understanding the legal requirements of the bank, and the program requirements of [the Obama Administrations Home Affordable Modification Program], so I can escalate and I can threaten to litigate, and I can litigate if I have to," said Jennifer.
If endless phone calls don't work, Jennifer explained she knows how to get in touch with people higher up the ladder at mortgage companies, even going as far as writing letters to the CEO.
"The best thing we've found is to keep things in writing, and to escalate, escalate, escalate," she said.
"[This] sometimes means trying to work with someone in the office of the president of a mortgage company, sometimes it means trying to find a legal contact, sometimes it means writing to the CEO because you just can't get traction with anybody else."
Though she's dabbled in the realm of corporate law, Jennifer's has always leaned toward work in the public interest arena.
"Towards the end of college, I was really looking for a way to use communication skills, and be a bit more of a problem solver," said Jennifer.
She was working in consumer law, mostly working with big companies when she found out the Legal Aid Society were planning to help low income families dealing with foreclosures.
Immediately, she wanted to be part of it and hasn't looked back. "It's really rewarding work," she said.
Related
Popular in the Community