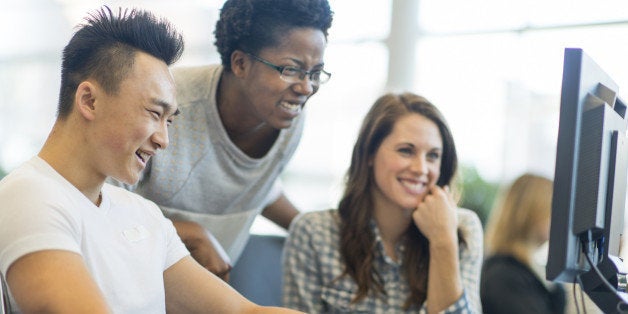 Recently, the Obama administration reintroduced the College Scorecard. The president noted that the new College Scorecard was "designed with input from those who will use it the most -- students, families, and counselors."
The College Scorecard endeavors to provide those college-bound with institutional data to make informed decisions in selecting which college to attend based on factors such as costs, completion rates, etc. Nonetheless, there is a wrinkle considering the way in which completion is calculated and what colleges get credit for student completion has continually been dicey. For example, which students are counted (e.g., first time at any college) and what types of institutions get credit for degree conferral has always presented limitations.
This is especially true for community colleges that have been disadvantaged by the criteria and not acknowledged in what is arguably a student success that they have directly contributed to (e.g., transfer students that complete baccalaureate degrees). Another case in point, is attendance. More specifically, having a "first-time/full-time" qualification to report completion is problematic given 60 percent of community college students are part-time attendees (see AACC 2015 Fact Sheet).
So what happens in cases where students complete a substantive portion of their undergraduate education at a two-year institution but do not complete an associate's degree? The new College Scorecard includes data for both two- and four-year colleges. However, the data is based on the number of associate's and bachelor's degrees awarded. Why is this problematic? Well consider a community college awards slightly more certificates than associate's degrees. In effect, data on certificate conferrals is not available for the perusal of potential students, parents, or high school counselors based on the scorecard unveiled September 12, 2015. The new College Scorecard provides consumers with a place to start but is not as inclusive of community colleges as it could be particularly in lieu of student swirl and the fact that 46 percent of all undergraduates are enrolled in two-year institutions (see AACC 2015 Fact Sheet).
With growing interest in stackable credentials, some community college students with transfer intentions seek the labor market value of earning a short-term or long-term certificate.
In 2012, the American Association of Community Colleges 21st-Century Commission Report called for reimagining and reinventing postsecondary pathways that are nimble for students to earn certificates that can "stack" upon one another. As we engage in a national credentialing dialogue, the administration should reconsider how certificate completion is part of many collegians trajectories as they lead to associate's which lead to baccalaureates and beyond.
President Obama shared that in the coming weeks the administration would be listening to suggestions and improve the Scorecard based on the feedback from parents, students, counselors and the colleges. Given that the college experience is a highway with many entry and exit points, the new College Scorecard should be designed to acknowledge the on and off ramps that allow students to matriculate to the next level. With all the talk of making sure that consumers have information on programs of study that lead to gainful employment, it is curious a certificate conferral, particularly industry-recognized certification that can fold into stacked credentials that provide students with a marketable skills and articulated pathways to an applied baccalaureate degree has not been taken into account.
All told, community colleges have enjoyed increased attention and support under the Obama administration, yet does not readily translate into this iteration of the DOE's College Scorecard. Therefore, if the administration seeks to help consumers make fully informed college choices, revisiting the Scorecard in such a way that it doesn't exclude part-time students, transfer students, or the benefits of industry recognized credentials is welcomed. Because in this current era of college completion, we can ill-afford to have throw away groups or postsecondary award categories
Support HuffPost
The Stakes Have Never Been Higher
Related
Popular in the Community