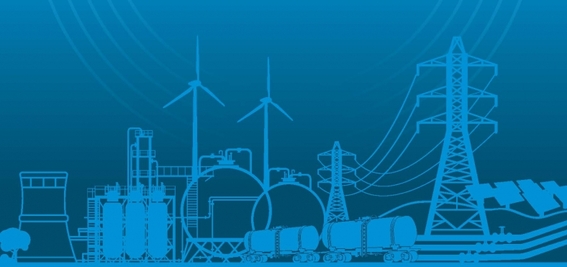 An energy revolution clearly is underway in the United States and it could not come at a better time. It is taking place just as we need to make major investments in energy infrastructure. The question is, will we invest hundreds of billions of dollars to support the fossil energy economy of the 20th century, the clean energy economy of the 21st century, or some of both?
Bad decisions will result either in billions of wasted dollars or substantial carbon emissions for decades to come. Or both.
The complexity of infrastructure issues on the cusp between the carbon and carbon-constrained economies is described in the Quadrennial Energy Review (QER) published last week by the U.S. Department of Energy. Created in a collaboration between more than 20 federal agencies, it is the first in a series of QERs the Obama Administration has put in motion with the objective of making sure the nation's energy is affordable, clean and secure.
The inaugural QER focuses on the condition and future of an energy system that includes 2.6 million miles of oil and gas pipelines, 640,000 miles of electric transmission lines, 140,000 miles of railways and hundreds of ports that move fuels from one place to another.
The result is a 300-page wake-up call with three principal messages, each reinforced by other recent analyses. First, our energy infrastructure is in poor shape. The basic design of the electric power system hasn't changed since the time of Thomas Edison. Oil and gas infrastructure are showing their age, too. The Center for Biological Diversity reported last November that during the previous 16 months, there were 372 oil and gas pipeline leaks and other incidents, resulting in 20 deaths, 117 injuries and more than $256 million in damages. Since 1986, significant pipeline incidents involving death, injury and environmental damage averaged more than 300 each year.
Second, the infrastructure is vulnerable to a new generation of threats ranging from cyber-attack to extreme weather events. Extreme weather is increasing because of climate change; it already is the No. 1 cause of power outages, largely responsible for the fact that electric service is interrupted in the United States more than in any other developed country. The U.S. electric grid goes down more today than it did in 1984, costing American businesses as much as $150 billion a year, according to federal data cited by the International Business Times.
Third, energy infrastructure must change to accommodate a new world in which we will depend much less on big central power plants and fossil fuels, not because of short supplies but because of the need to cut carbon pollution. The energy economy is moving toward power plants on customer rooftops, community-scale electric systems known as micro-grids, neighborhood-sized solar systems known as solar gardens, wind power, electric vehicles, and advanced batteries to store energy from intermittent resources such as sunlight and wind. DOE's National Renewable Energy Laboratory (NREL) has concluded that cost-effective technologies are ready today that can provide 80 percent or more of the nation's electricity by mid-century.
The investment in the new energy economy already is underway. The Deloitte Center for Energy Solutions reports that clean energy investment rose 12 percent last year to nearly $20 billion, led by private rather than public capital. "Renewable energy is fast becoming a mainstream energy sources as opposed to an alternative one," Deloitte reports.
Driven mostly by its need to reduce air pollution, China led the world in renewable energy investments last year at nearly $90 billion. Experts on China's energy use reported earlier this month that it can obtain the majority of its energy from renewable resources by mid-century, an accomplishment that would singlehandedly drive renewable energy markets around the world.
Back in the U.S., another study by NREL, published this week, concludes that with the right regulatory policies and government incentives, solar gardens could be a major source of electricity within five years for multi-family housing, commercial buildings and people who can't afford their own solar systems or don't have the right conditions for rooftop panels.
So, back to the question that opened this post: How will we direct the hundreds of billions of dollars we should invest in America's energy infrastructure? Will utility regulations, many of them lagging far behind technical advances, help or hinder the transition to clean energy? What level of risk will investors accept in building new oil and gas pipelines while scientists warn that to meet the international goal for greenhouse gas reductions, 60-80 percent of the world's proved reserves of fossil fuels must remain unused? How many thousands of miles of new transmission and distribution lines will we need at a time that decentralized power production is rapidly gaining popularity? What investments will make the nation most secure from modern threats?
One suggestion that should be taken seriously involves going back to the future. The ease with which OPEC has interrupted America's oil and gas boom should demonstrate once and for all that fossil fuels, domestic or foreign, do not give us either energy independence or stability. If our objectives are to manage climate risks, guarantee energy supply and price stability, achieve energy independence, get rid of a variety of air pollutants, and minimize the environmental damages associated with fossil fuel production, our investment strategy should start with the best and most reliable power plant we have ever known.
It's the one that delivers pollution-free energy all over the world in only eight minutes from 93 million miles away. We have a 7 billion year supply, give or take a millennium. It provides not only electricity, but also many secondary forms of "new" solar energy that can power everything from automobiles to industry. Harvesting that energy has always been a good investment. That's true today more than ever.
Part 2 will discuss five phrases that sum up the challenge of choosing the right infrastructure investments today.
Calling all HuffPost superfans!
Sign up for membership to become a founding member and help shape HuffPost's next chapter