We must find joint solutions to the climate challenges. Period. This is the obligation facing politicians, organizations and businesses participating at the COP21 in Paris. Lasting change is necessary and we need the commitment from the public and private spheres alike in order to achieve this. Moreover, we need to be ambitious, when we set our common goals for the future.
At the same time, we must ensure to keep the pace the climate debate has picked up high. We must continue to discuss and develop solutions that can equip us better in solving the issues and we must stay inspired, when chasing the answers for the climate questions.
The UN is leading the way. With their Momentum for Change-initiative, they draw attention to the ideas and technologies, which can help us in our efforts to handle the climate issues. The UN Climate Change secretariat spearheads this, and it has found a range of great ideas, which are all innovative, scalable and replicable examples of what is already done to combat climate change.
At the COP21 in Paris, 16 of these great ideas were honored. They are spanning from new possibilities for the single person to initiatives encompassing entire cities, exemplified by an idea making the charging of electrical cars much easier and a grand project where Latin American cities aim for finding a low-carbon future for themselves.
But even though I feel proud and happy about the acknowledgement of achievements reached from my neck of the woods, I feel even happier that focus is given to concrete, ready-to-use solutions to the pressing issues, which are discussed at the COP21. Because what we really need is to keep the momentum going and go further. We need to convert discussions into actions and keep a steady speed in our efforts to combat climate change together.
The 16 great ideas from the Momentum for Change-initiative show the way.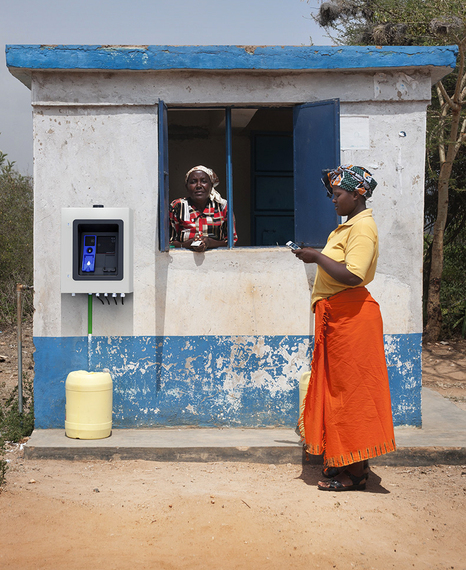 This post is part of a "Nordic Solutions" series produced by The Huffington Post, in conjunction with the U.N.'s 21st Conference of the Parties (COP21) in Paris (Nov. 30-Dec. 11), aka the climate-change conference. The series will put a spotlight on climate solutions from the five Nordic countries, and is part of our What's Working editorial initiative. To view the entire series, visit here.
REAL LIFE. REAL NEWS. REAL VOICES.
Help us tell more of the stories that matter from voices that too often remain unheard.