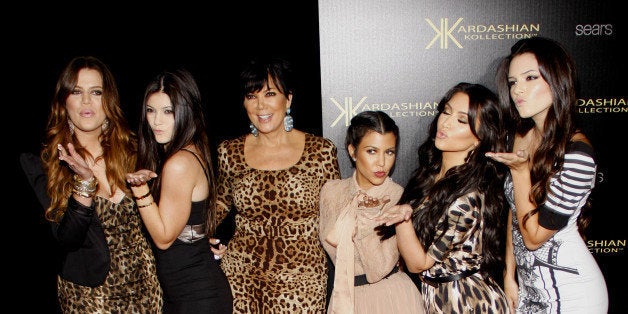 This blog has failed to engage millennials. Retweets, organic pages views and out-of-network page likes are abysmal among this the coveted group. Starting today, I jettison humor and address the only subject that resonates with the 18-34 demographic--gossip about the Kardashians:
Splitsville for Kylie Jenner and Athletic Superstar: Ending her affair with American Pharoah, the superstar Triple Crown winner, a tearful Kylie revealed, "He never cared about my feelings. Everything was about him. And his table manners were repulsive."
Kim Kardashian would accept GOP VEEP nod. "It would create a perfectly balanced ticket," she says. "A publicity addicted, ignorant, narcissistic, egomaniacal, unqualified blowhard paired with a female publicity addicted, ignorant, narcissistic, egomaniacal, unqualified blowhard
Khloé threatens lawsuit against Noble Peace prizewinner Malala Yousafzai. "I was Malala before Malala was Malala. It was my idea first."
Trendsetter Kendall Jenner sets fourteen trends in twenty-three minutes. Enters Guinness Book of Records by breaking Jennifer Lopez's record of eleven trends in a half-hour.
Candidates disappoint Kourtney. After a brief stop on the campaign trail, Kourtney tweeted, "Little Marco and Small Hands Donald are no American Pharoah."
Best part of my new life? Hitting from the women's tees says Caitlin Jenner
Kim Kardashian releases her new line of gluten free payday loans. "These loans are captivating, musky, feminine and sensual." she proclaims. "They make you feel sexy and glamorous."
Kourtney Kardashian ends endorsement discussions with ISIS. "We were too far apart," her agent says. Kourtney to begins talks with the al-Nusra Front and the Army of Army of Mujahideen. She is asking $20,000 per tweet.
Rob Kardashian and fiancée Blac Chyna to auction print, digital and video rights to future divorce. Also accepting bids for rights for child custody litigation.
Kylie Jenner not yet feuding with Dali Lama. "I'll wait until I meet him," she explains.
Calling all HuffPost superfans!
Sign up for membership to become a founding member and help shape HuffPost's next chapter