But that support has come after many long discussions, confusion and tears, as we learned on the first part of a two-part special, "Keeping Up with the Kardashians: About Bruce." In their most real and vulnerable moments, Kendall Jenner, Kylie Jenner, Kim Kardashian, Khloe Kardashian, Kourtney Kardashian share with the world their attempts to understand Bruce's transition.
Shot in the weeks prior to Bruce's "20/20" interview, the special mostly explores getting to know "Her," through gifts of shoes, talks of pedicures and style questions, juxtaposed against the sisters' fears of losing their father once they learn that he intends to fully transition sooner rather than later.
While Bruce had sat down with all his kids in recent months revealing that he's transgender, viewers come to understand that it's the actual process of transitioning that's hardest for the family to deal with, and that they feel he's been less upfront with them about.
"Are you you planning on not being Bruce anytime soon?" Khloe asks.
"That's quite possible, yeah," Bruce replies.
As Khloe and Kendall react with tears to the news, the camera cuts to Khloe explaining in her confessional:
"My sisters and I knew from whenever we found out years ago that Bruce was a cross dresser," she says. "But we were never told that he was going to fully transition and become a woman."
Much of the episode is dedicated to the need for better communication between Bruce and his children, which is highlighted as they gather at his house in Malibu to confront him about what he has and hasn't told them.
"Bruce is under the impression that he told all of us everything. We had to find out that Bruce is fully transitioning in spring. He claims that he told us all of this. And that's what I'm pissed about," Khloe explains to her sisters.
"I've never heard that. For sure. I just think that if you are doing a huge thing like that, you know, that we should know and prepare ourselves," Kourtney tells Bruce.
An argument soon breaks out between Khloe and Bruce and she accuses him of lying to them.
"I'm not lying, Khloe! I just didn't tell you," he says. "I didn't lie, I didn't say wasn't doing this or I wasn't doing that. I just didn't tell you. It's not an easy subject to talk to you about."
The goal of the meeting was for everyone to "be on the same page" as Kim puts it, and eventually Bruce ends up laying out all the procedures he plans to get. There are more tears as the conversation progresses.
"The greatest thing in my life I've ever done is raise my children. It's my greatest accomplishment," says Bruce. "I got everybody out of the nest, everybody's doing great. I've got to deal with myself. The last thing in the world I want to do is hurt anyone of you. Maybe if I'm not honest, it's because I'm afraid to talk to you about this subject because I know it hurts. I understand that. Am I doing it right, Khloe? You can never do this right. There is no right way to do this."
Part 2 of "Keeping Up with the Kardashians: About Bruce" airs May 18 at 9:00 p.m. ET on E!
Note: Though Jenner has come out as, "for all intents and purposes, a woman," he has not yet indicated that he would like to be known by a new name or female pronouns, so this story uses male pronouns.
Before You Go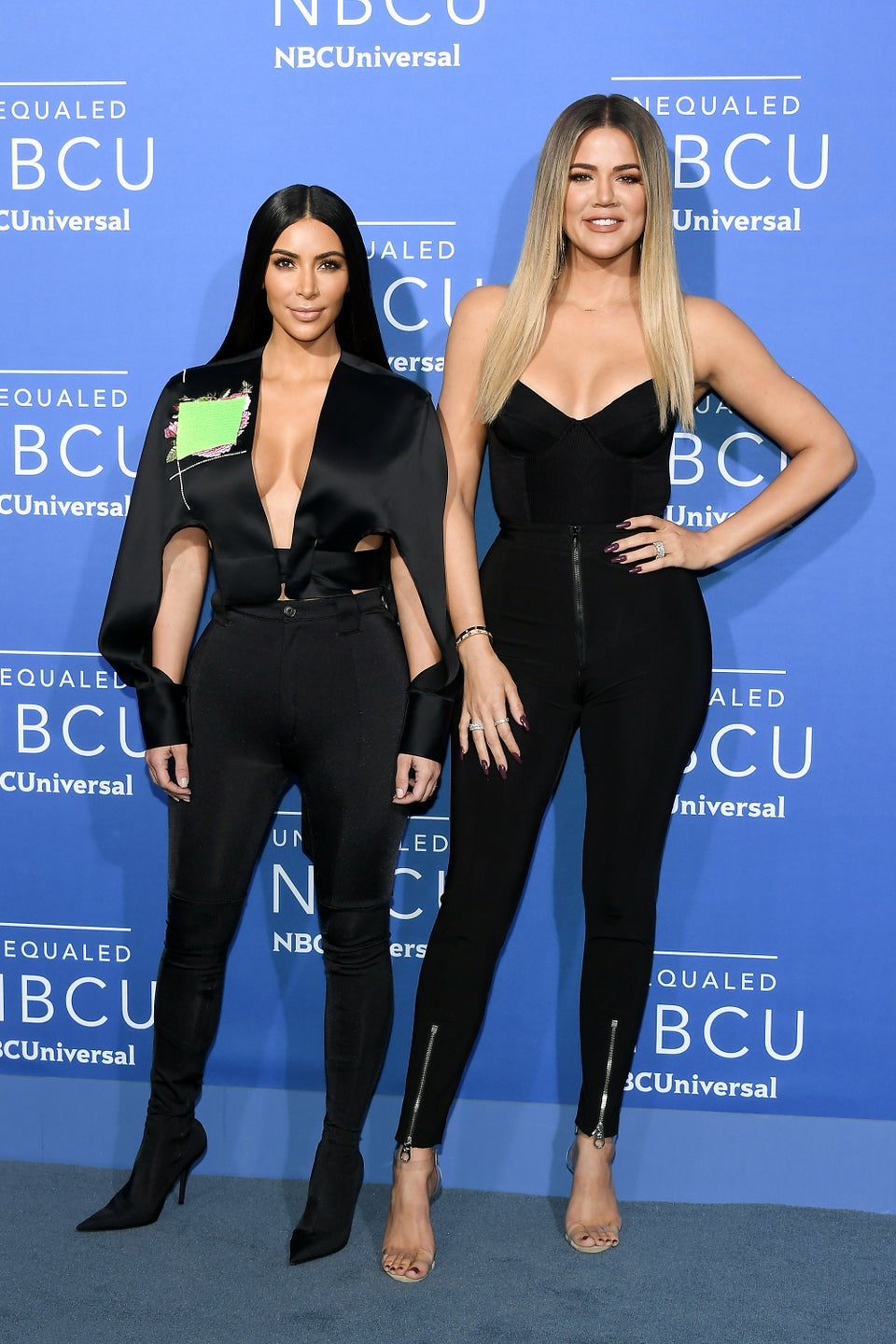 The Kardashians
Popular in the Community