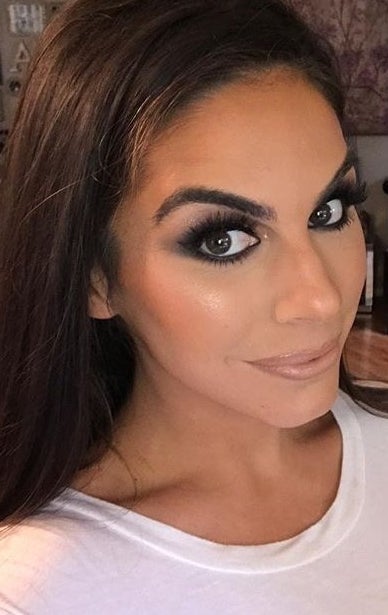 Annabelle DeSisto and I have been on the phone for over an hour. Much like her podcast format for Adderall and Compliments, we've discussed everything from insecurities resulting from childhood, the fact that we both have scoliosis ("Scoli Sisters!" she excitedly exclaims), taunts we heard as kids (Hers: "Mannabelle" Mine: "Shave off your afro or chop your head off so I can see the board!") to Bravo shows. It feels almost surreal that I am getting my chance to chat with her because I've been listening to her witty observations and candid Millennial style of oversharing. The fact that Annabelle can switch gears from recapping the latest Real Housewives to chronicling her mortifying experience being in a beauty pageant after weight loss is refreshing for this Gen Xer.
I've always felt we ("we" being those in my cohort) walk around silently restricted from discussing our nerdier days and insecurities from childhood. For too long we've been aware of what appears to be "cool" and acceptable, what our parents told us not to disclose, and what our popular, authoritative and in-the-know peers shunned. We want the world to think we were always so put-together and confident. I envy the Millennials who've never been saddled with all that and who "give zero fucks." By the way, that is the theme song (sung by Erika Jayne) you hear at the beginning of Adderall and Compliments. It is fitting as Annabelle, 28, has no fear of diving into the deep end of that pool where I sit, languidly dipping my feet into the shallow end. She hosts the podcast with her "emotional support human" Meagan Grainger and hasn't shied from the topic of emotional scarring or having "Adderall" in the podcast name. She's covered healing and crystals (OK, so maybe not my thing which is fine because it helped forged a bond between her and The Hills' reality villain Spencer Pratt), had a recent episode about sex, but she also can give hilariously brilliant insight into the minds of TV personalities and then switch to a self-reflective discussion about anxieties, deep-seated insecurities and mental health.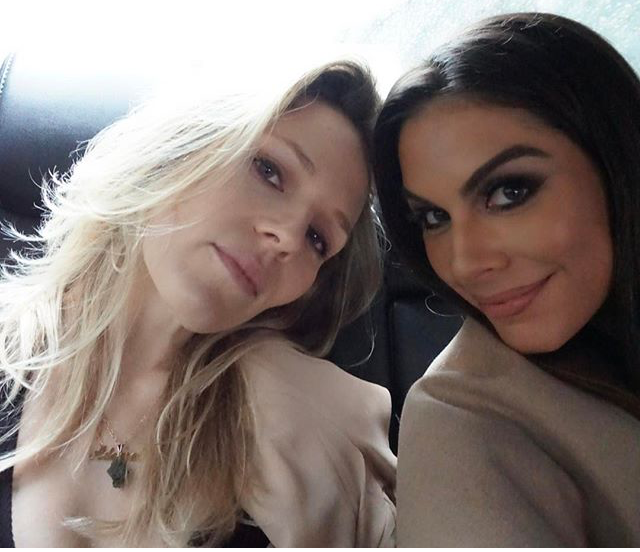 "My first writing job was getting to write jokes for Joan Rivers on Fashion Police. I was 25 and had never written anything besides my own stand-up and Facebook statuses, and now I'm getting to write for the most famous female comedian of all time (who paved the way for women in comedy). Just a year earlier my Mom and I had seen Joan on tour and I never thought in a million years I would ever get the chance to meet her, let alone work for her.
I went from doing extra work (where you're background on TV/movies and get treated like cattle) to getting paid to judge celebrities' clothes, which I was doing for free anyway every time I watched a red carpet. I had never written on a show before and, unlike most shows where the writers are in a room together, Fashion Police was just you sending in your own jokes over email. You would get about 17 pictures of outfits and have to write 20 jokes per picture that were due in two days. Then a few hours before taping they would sometimes send you completely new pictures they were adding or say, "We need 20 more jokes on Rihanna's purse." It was such a great learning experience on writing jokes and getting out of writers block because you had such a short time to produce them.
It was always exciting watching the show because you had no idea which of your jokes had made it through dress rehearsal onto the final show. Getting to hear her say your joke was the biggest rush of all time. I've never done heroin but I assume that's what the feeling is like."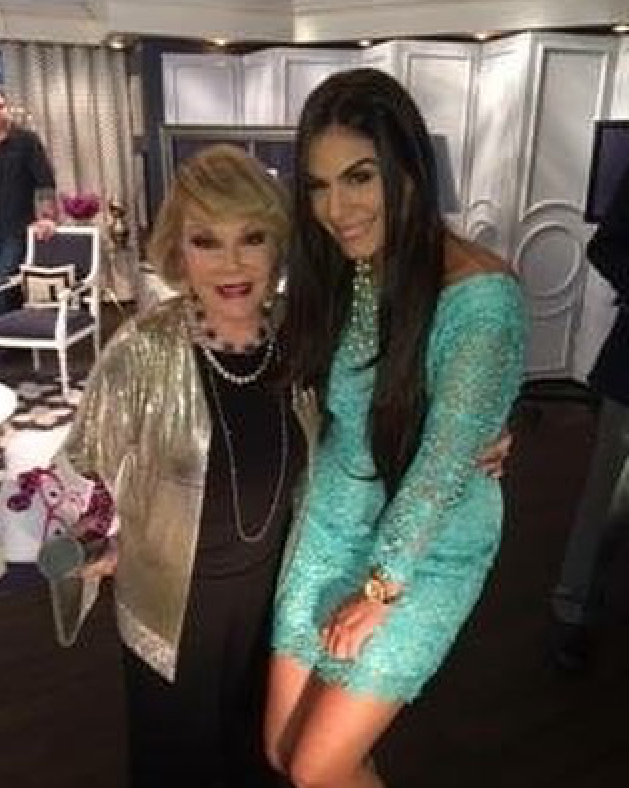 Although she mainly focuses on evergreen topics for the podcast (i.e. opining on ABC's The Bachelorette or weighing in on Bravo's Southern Charm) rather than heavy major world issues, she recently "went there" with politics when social justice advocate Lea Black, formerly of Real Housewives of Miami, was her guest. Annabelle's complete candor and Fuck the Filter attitude, her range of guests including comedian friends (she did standup herself) and her interest in reality shows as well as psychology made me want to listen to the podcast. It also inspired me to connect with her. The following is from our discussion:
I was instantaneously DRAWN to your podcast when you discussed being awkward as a kid. You're now beautiful and look like a long-lost Kardashian and you have this following that you refer to as your "kittens." In addition to your regular listeners, you have your comedian friends on as co-hosts and you frequently have famous friends on, including members of Bravo's Vanderpump Rules cast. I feel like you have this great "Revenge of the Nerds" story that I gravitated to. There's something about the fact that you blossomed into this attractive, confident woman with lots of friends that's both relatable and aspirational for listeners.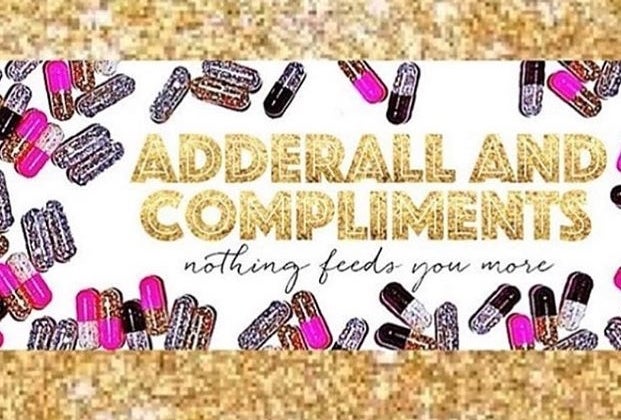 Thank you so much for saying that! I feel like the events of our formative years are what can make us most insecure. That's when we feel people are making judgements about us. Then it's difficult for this not to be reinforced every day in our brains and we carry those thoughts with us. It's such a common thing.You can look in the mirror today and still see that awkward little girl no matter who is actually looking back at you. I like the way you said it because I do want people listening who can relate to those feelings and I want them to know there's a silver lining. I wouldn't have the sense of humor I have now if I hadn't gone through certain experiences as a kid. I was teased and called "Manabelle", but I had this personality and I wasn't relying on my looks and that helped me find my voice and humor. Eventually I got tired of telling my therapist these types of things each week and now, I get to tell it to other people through the podcast.
You launched the podcast with a first episode out of your parents' home.
I was always excited to hear from "girls who live with their parents" because I started this process trying to figure out exactly where I was headed...I don't live with my parents, but I am very close with them and I visited them when I recorded the first episode. Stassi Schroeder, who I met through my friend Rachael O'Brien (we were both in an all-female comedy workshop), encouraged me to start this podcast and I had been a guest on her podcast Straight Up with Stassi. I wanted to do it on my own but I had my equipment for months before I recorded, thinking no one would listen besides my mom. So when I visited her, she made me bring my equipment and said "we're doing this!" My first 2 episodes were recorded with my parents.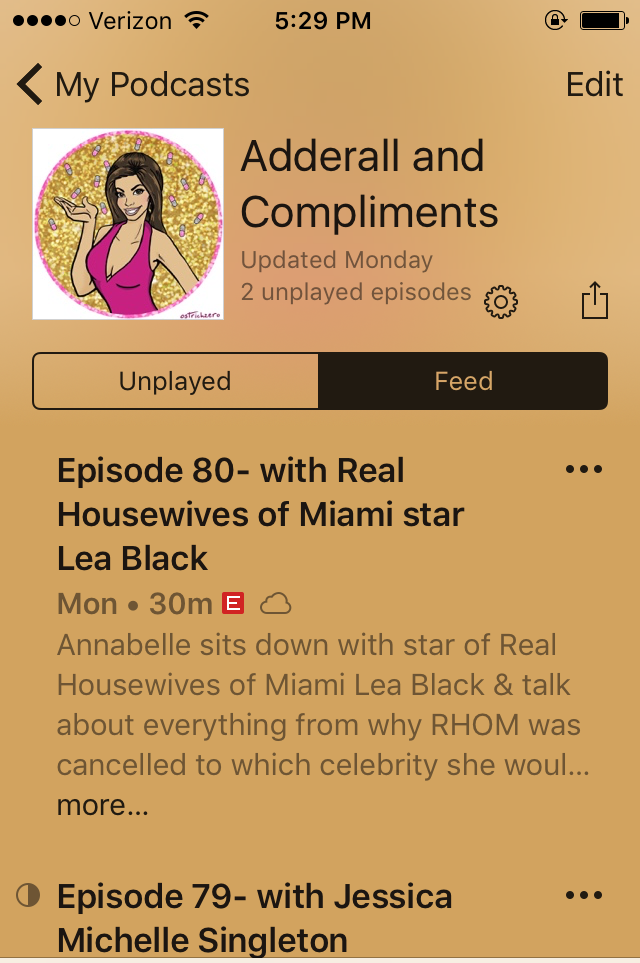 I love to look at your social media because you're always hobnobbing with the comedians I follow and hanging out with Bravolebrities. It's a guilty pleasure for me to peruse the photos.
I worship them. I've dedicated years and years of my life to watching this channel (Bravo). Who knows what I could have done if this station weren't around? Maybe I could have cured cancer by now...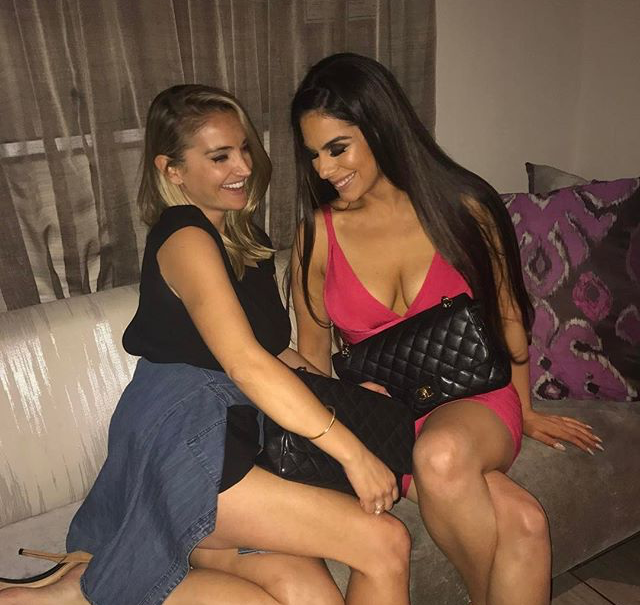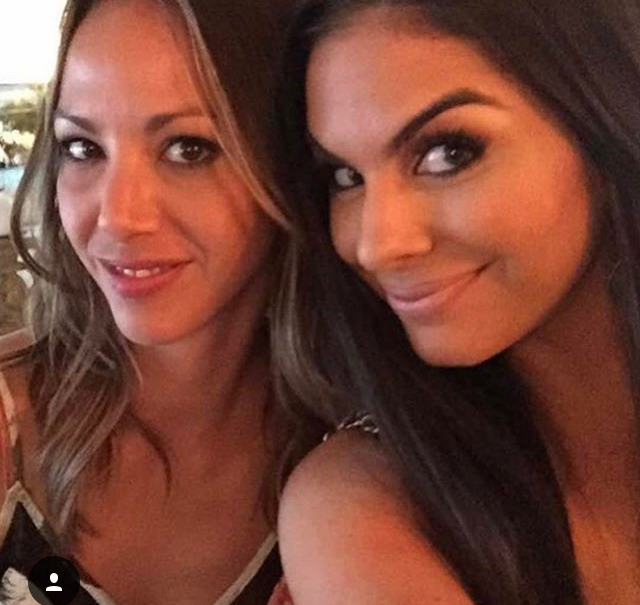 I read about comedian Heather McDonald providing you with the opportunity to do standup. Can you tell me more about that?
I got into standup a while back because I was moving here from Seattle and didn't know anyone. The only one I had the name of was James Kennedy from Malibu's Most Wanted. I was terrified in this new city and wondering how to make girl friends. When you get out of college, you have no built-in group. I was never in a sorority and I kind of craved some sort of a sorority. I don't drink and I didn't want girls to think I'm hitting on them, so I wasn't sure where to meet other females. Heather posted about an all female comedy class and I thought 'here's a non-creepy way to meet girls.' It was for 6 weeks and we were to perform at the end. I really didn't want to perform, so I was praying for a car accident - not a serious one! - but a fender bender that would make me have to pull over and miss the show. Unfortunately, I was on time. I actually loved it and did standup for 4 years.
How did you acquire most of your listener base?
After the 4 years of standup, I took a break and never thought of having a podcast until Rachael O'Brien who was in the comedy class with me introduced me to Stassi. Then I was a guest on Stassi's podcast and it gradually took off from there. Since I've started my podcast, I've connected with a lot of other comedians and funny and interesting people, including those who have podcasts and I've done shows with them. We recently had on some comedians I know tyou're personally are familiar with, Ronnie Karam (Rose Pricks, Watch What Crappens podcasts), my friend Jacyln Marfuggi...We had an episode with Amy Phillips and I've met other really amazing and talented people.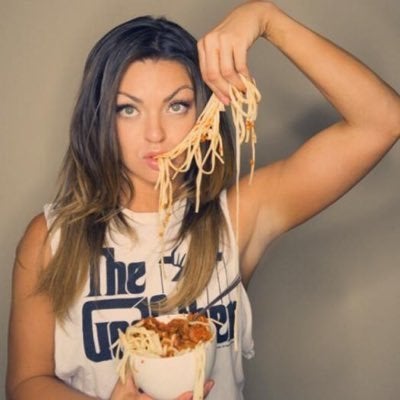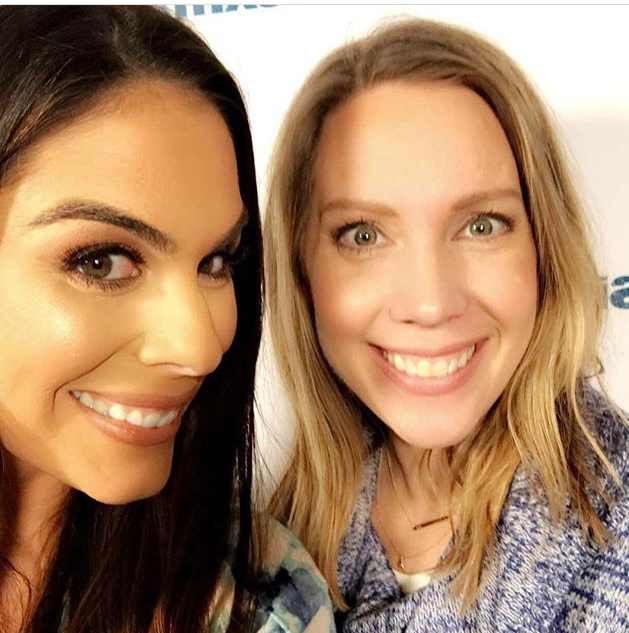 You definitely convey that you are about empowering women and championing them but you have also featured some men that you'd like us to know.
Yes, we had a really interesting and fun recent episode with John Fugelsang, a comedian, actor, author and playwright. We ended up having this great talk about relationships, dating, marriage and sex. I really recommend listening to that one because I think listeners will love him. I love the women I have met here in LA through the comedy world and through Rachael who is on Vanderpump Rules and hosts the Be Here for a While podcast. What people don't know about them is how humbled they are because they have to deal with all that hate online and the mean things people say, but they really continue to be so funny and nice and open. I am neurotic about pleasing people and have that anxiety and they put up with me and are also just so supportive! You kind of wish viewers got to see more to their personalities - what I get to see - on their show.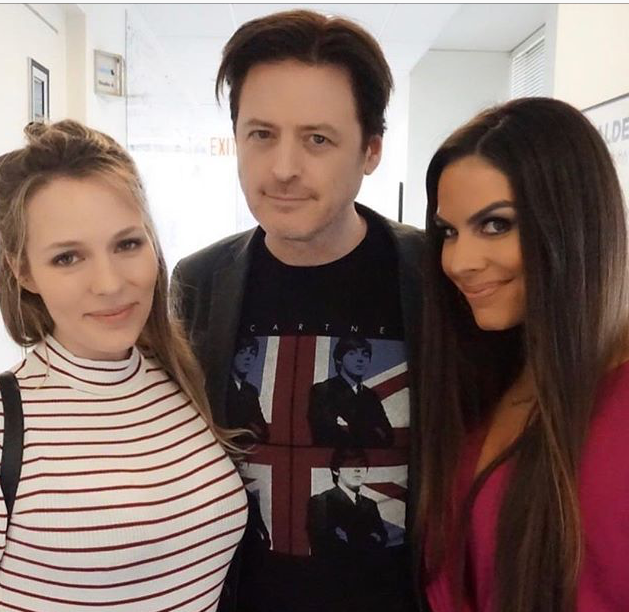 All of my female friends are so smart and driven and I feel I have the best harem in the entire world. I'm so lucky and with the listeners, my kittens, I have finally found the closest thing to a sorority I'll ever get. I was really nervous before I decided to open up in an episode about mental illness, but that episode got the biggest response. It is so stigmatized and so many people are still afraid to talk about the idea of having depression. In this podcast we don't hide things because we're ashamed. I talk about falling onstage when I was in a pageant, how I had just lost weight but was still wearing a larger size and wore this horrible gown that looked like it was from the Marie Osmond collection - it was black velvet with a mermaid cut and so unflattering. The first thing that people saw there was me falling on the stage.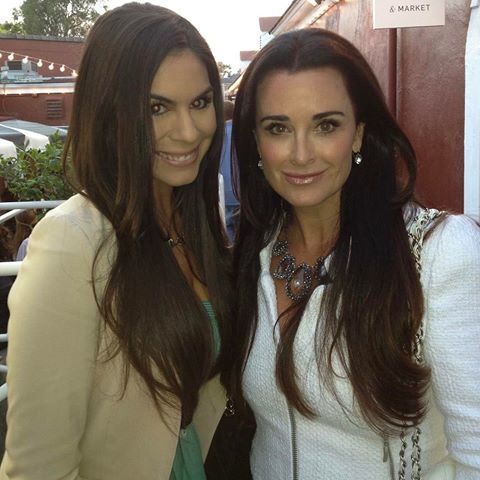 I think the embarrassing things from our pasts are blessings in disguise. We remember that things weren't always easy so it continually keeps us humble when we're doing great things in a 'I'm just Jenny from the block' way. I think you have that and that's what's really endearing to me about you and the podcast.
Yes, I'm still Manabelle from the block no matter how many inches of foundation I put on.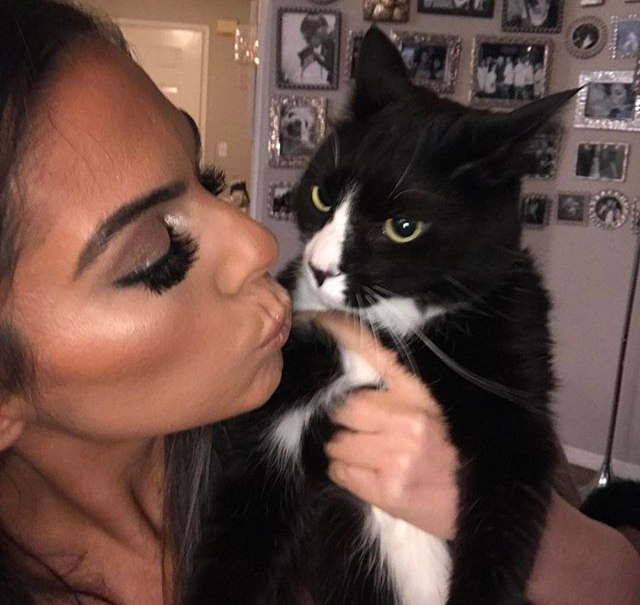 I read that you were on an episode of MTV's Jersey Shore!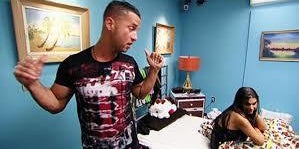 Unfortunately, that was ME! I wish I could say it was someone else named Annabelle DeSisto. Mike 'The Situation' threw me out of the house because I repeatedly told producers I wasn't going to sleep with him. I wasn't even 21, I had just turned 20 and I really wanted to connect with the girls, especially JWow who had turned me on to Sally Hanson Airbrush Legs. I wanted to thank her, but I wasn't really given the opportunity to connect with the ladies and so here I am telling Pauly Shore's less attractive brother I won't sleep with him. I was in tears at the end of it because he was screaming at me for longer then you see on TV. As if if that wasn't mortifying enough, I was told they wouldn't air it so it doesn't look like a date rape attempt. A year later, I'm in the shower and my phone is going off. There are 30 calls in a row and I thought someone had died and then I saw a text message and kind of wished somebody had died instead of seeing YOU'RE ON JERSEY SHORE!
On the show, Mike said 'I was going to sleep with her, but I don't sleep with ugly girls. She was so ugly.' Manabelle never goes away. There were millions of people watching and people in my home town were writing on my Facebook wall "He just called you ugly!" That was awful.
Where do you see yourself in ten years?
Well, if my vision board comes true, I see myself being someone's third wife, living in NYC and having my own show like Wendy Williams!