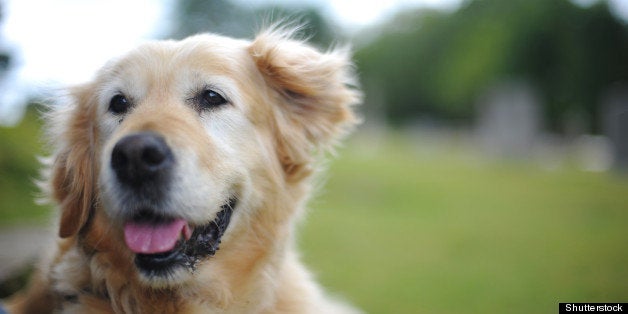 How is it already the week of Halloween? It seems like we were just celebrating the beginning of 2015 and here we are -- staring straight into the eyes of the holiday season.
Before we know it there will be turkey trimming and gift wrapping, but it's not all cheer this time of year. The holiday season is one of the most dangerous for all the furry friends in your life and it's important to recognize the imminent dangers they can face if precautions aren't taken.
Stick to Pet Food
Ingesting chocolate, candy, food from the table and holiday drippings can all lead to upset stomachs in pets. Holiday plants, such as mistletoe or poinsettia leaves, can also be poisonous to your furry friends and may require immediate attention from a veterinarian.
Decorations Are For The House
Holiday decorations are no longer festive if they are ingested. Decor such as bows, ribbons, tinsel, ornaments and bells can all cause problems in the gastrointestinal tract of animals.
Lights, Candles and Flames... Oh My!
Haunted house decor, Menorahs and lit Christmas trees can be tempting for pets -- something new and exciting; however, proceed with caution. Wires from light-strands can deliver an electrical shock and can cause burns to the mouth and esophagus. Additionally, open flames on candles can be tempting for all animals. Make sure they are out of reach to your furry friends.
Home For The Holidays
Many pets escape their owner's home during the hustle and bustle of visitors, which puts them at great risk for being lost or worse. Additionally, family members bringing their pet along with them to visit other family and friends or introducing a new pet to the family can be extremely stressful for your furry companions.
The holiday season can be an enjoyable time for the whole family by keeping your pet's routine as normal as possible and celebrating with a side of precaution.