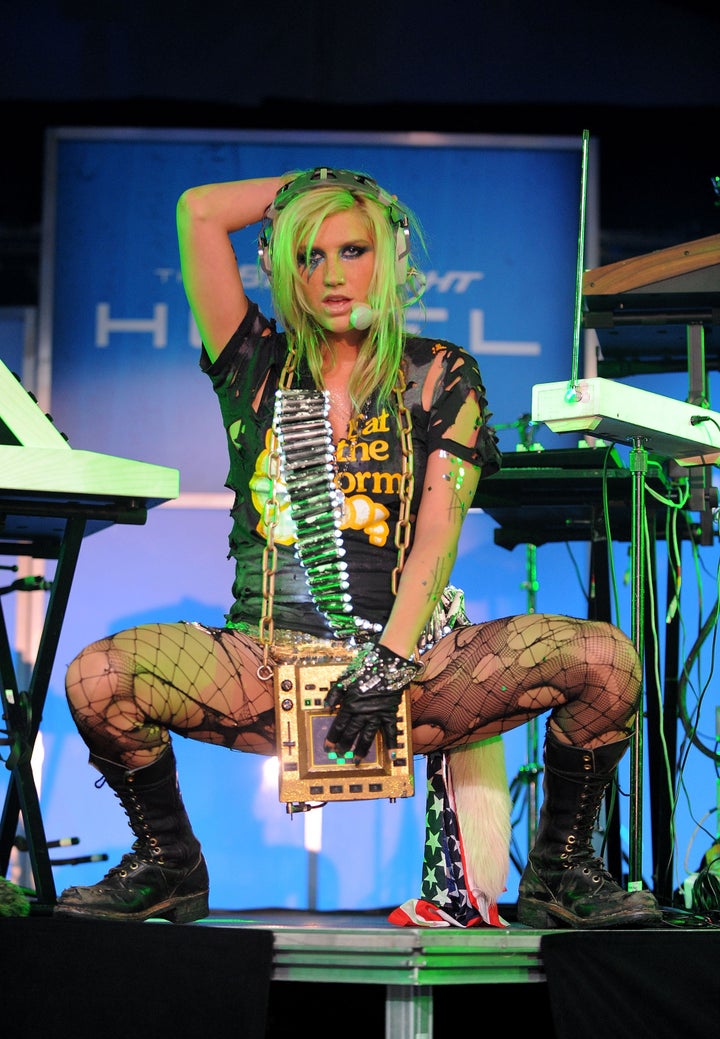 Not many people know this, but Ke$ha is apparently a vocal advocate of responsible partying. Despite her proclivity to brushing her teeth with Jack Daniels, Ke$ha is balls to the wall promoting safe sex. Obviously the best way to do this was for her to put her face on 10,000 condom wrappers, with the word "Cannibal" emblazoned at the bottom.
Speaking to BBC 1 in 2009 she hinted at the possibility of prophylactics at her concerts, teasing, "If you come to a live show, it's a sensory assault. You will leave covered in sweat, beer, glitter, and, just maybe, you'll get a special edition Ke$ha condom. If it breaks, you have to name your daughter or son after me."
Well to each her own. Starting Monday, Ke$ha condoms will be fired out of a cannon to all of her concert attendees (via TMZ). The condoms will be Lifestyle brand; make sure to pick one up if you want to associate the ritual devouring of human flesh with your nethers.
Support HuffPost
The Stakes Have Never Been Higher
Popular in the Community