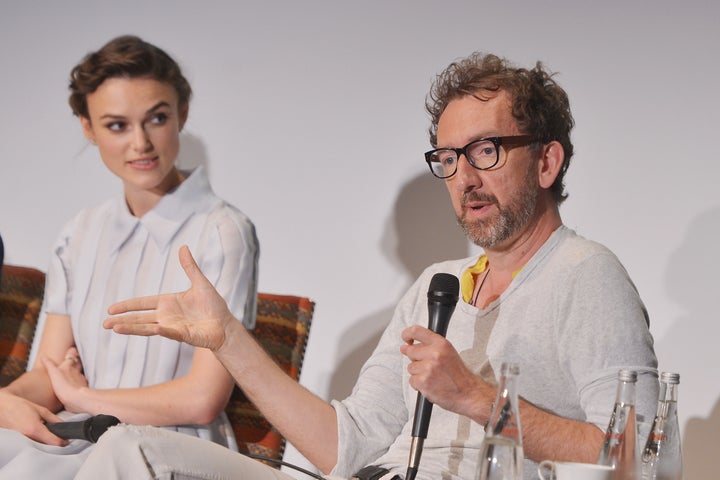 Keira Knightley doesn't need anyone to defend her acting credibility (please refer to her two Oscar nominations, kthxbai), but former collaborators are already speaking out after director John Carney called her talent into question. 
Carney, who directed Knightley in the 2013 musical dramedy "Begin Again," felt it necessary to slam the actress publicly in a recent interview with The Independent. When asked about the reaction to his new movie, "Sing Street," Carney offered up the following: "Well, it's fantastic. I'm very surprised; it's a small personal movie with no Keira Knightleys in it. It's really rewarding."
Carney went on to state that he'll "never make a film with supermodels again," criticizing the size of Knightley's entourage (should've been bigger, Keira) and vowing to only work with so-called real actors in the future. 
Hey, "Sing Street" isn't going to promote itself!
"Keira's thing is to hide who you are, and I don't think you can be an actor and do that," he continued. "I don't want to rubbish Keira, but you know it's hard being a film actor and it requires a certain level of honesty and self-analysis that I don't think she's ready for yet, and I certainly don't think she was ready for on that film."
Others in the film industry, however, were quick to come to Knightley's defense, recounting their own experiences with the British actress. Mark Romanek, the director of "Never Let Me Go," was among the first to counter Carney's characterization of Knightley, calling the director an #arrogantshithead. 
Next, Lorene Scafaria, the writer on "Seeking a Friend for the End of the World," responded to Romanek with a tweet of her own commending Knightley for being "present & easy & really, really good at her job."
John Carney, questions, comments, concerns? 
REAL LIFE. REAL NEWS. REAL VOICES.
Help us tell more of the stories that matter from voices that too often remain unheard.
BEFORE YOU GO
PHOTO GALLERY
Celebrity News & Photos