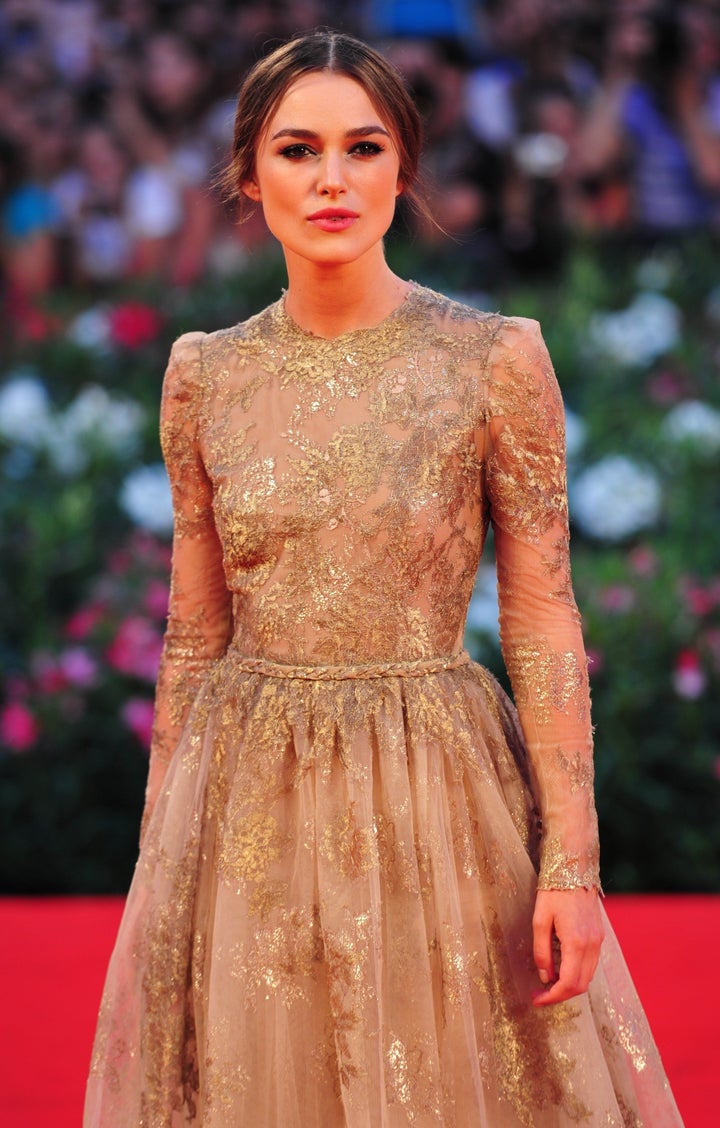 Looks like Keira Knightley will once again adopt a Russian accent in the title role of Tom Stoppard's film adaption of the epic literary romance "Anna Karenina," which will be directed by Joe Wright.
This will be Knightley's third collaboration with Wright, one of which was for her Oscar-nominated role as Elizabeth Bennet in "Pride and Prejudice." Jude Law will play Anna's husband Aleksei Karenin, and Aaron Johnson will play her lover Count Vronsky.
The novel, which takes place in late-19th-century Russia, is often cited as one of Leo Tolstoy's greatest works of fiction, following a family torn apart by adultery when Anna, a wife and mother, begins an affair with a seductive Count. There have been several film versions of Tolstoy's novel, including adaptations starring Vivien Leigh (1948) and Greta Garbo (1935).
The Working Title film will begin filming this month in the U.K. and Russia, with a release planned for late 2012.
Knightley is currently promoting her new film -- and latest Oscar contender -- "A Dangerous Method," a period drama also starring Viggo Mortensen and Michael Fassbender as the famous analysts Freud and Jung, respectively.
Popular in the Community