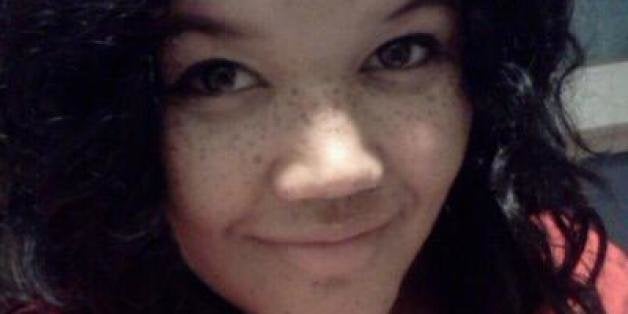 What's in a name? For some people, that question is more complicated than it is for others.
Everyone feels an emotional tie to how a name can signify identity, but some names speak to the direct impact of the stereotypes promoted in society. For African-Americans, the conversation around the impact of having a "black" name is a highly charged one.
For 19-year-old Keisha Austin, of Kansas City, MO., the stereotypes associated with her name and the racist jokes from her peers pushed her to ultimately change her name given at birth.
Keisha's mother, Cristy Austin, was adamant about the name even before the teen was born. As a white woman raising a biracial daughter by herself in a neighborhood that wasn't very diverse, she said she gave her daughter the name to give her confidence and a connection to her culture. She thought the name represented a "strong, feminine, beautiful black woman."
"I saw it as a source of pride," she said. "I wanted her to have that."
But classmates constantly taunted her daughter who recalled experiences where her name was associated with video vixens. Kids would joke around asking if she had "La" or a "Sha" in her name. Even a teacher once joked about her name asking if there was a dollar sign in it.
"It's like they assumed that I must be a certain kind of girl," she says. "Like, my name is Keisha so they think they know something about me, and it always felt negative."
A research paper titled "The Causes and Consequences of Distinctively Black Names" noted that the rise of more culturally specific names within the African-American community emerged in the 1970's with the rise of the black power movement.
"African Americans wanted to distinguish themselves from whites, and naming was an easy means to the end," writes the Daily Beast's Jamelle Bouie.
But does it impact the course of your life to have a name that's "black"? A study from the Cambridge-based National Bureau of Economic Research on the effect of black names looked at 16 million births in California between 1960 and 2000. The research found no significant effect on how someone's life turns out.
However, another study cited in a report by CBS news found having a "black-sounding" name lessened the chances of the candidate getting a callback when searching for a job. Applicants with "black names" were 50 percent less likely to get a call back compared to Anglo-Saxon names, despite similar resumes. Several other studies have found similar outcomes.
As for Austin, she no longer has to defend a name she said she never felt connected to. Last week, the teen officially changed her name to Kylie Austin, as an early Christmas gift from her mother.
"It's not something I take lightly. I put a lot of thought into it. I don't believe you should just change your name or your face or anything like that on a whim," she told the paper. "I didn't want to change my name because I didn't like it. I wanted to change my name because it didn't feel comfortable. I don't connect to it. I didn't feel like myself, but I never want any girls named Keisha, or any name like that, to feel hurt or sad by it."

Popular in the Community