In an interview that aired on CBS' "60 Minutes" on Sunday, Alexander likened the scenario to a hostage situation: If an individual was to shoot 10 of 50 hostages, Alexander explained, he shouldn't be set free in exchange for the 40 remaining hostages.
"I think people have to be held accountable for their actions," Alexander said. "Because what we don't want is the next person to do the same thing, race off to Hong Kong and to Moscow with another set of data knowing they can strike the same deal."
However, the sentiment is not unanimous among high-ranking NSA officials. Rick Ledgett, the NSA official leading the task force to assess the damage done by Snowden's leaks, disagrees with Alexander.
"My personal view is, yes, it's worth having a conversation about," Ledgett told CBS. "I would need assurances that the remainder of the data could be secured and my bar for those assurances would be very high. It would be more than just an assertion on his part."
Ledgett said some of the most worrying documents in Snowden's possession are those that would provide a "roadmap" for other nations to protect themselves from U.S. surveillance efforts.
To an adversary, Ledgett said, "It is the keys to the kingdom."

Before You Go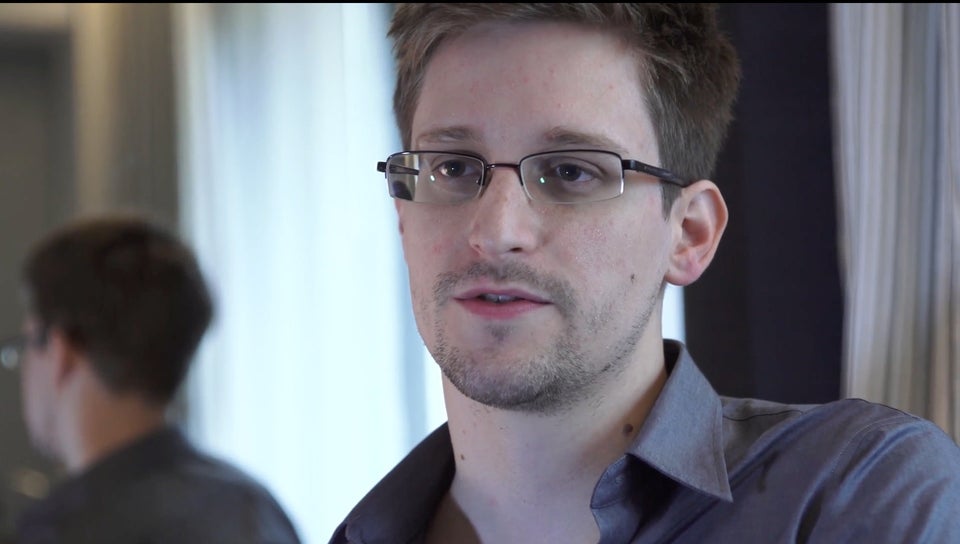 Edward Snowden
Popular in the Community