When commercial fishermen fail to abide by the industry's strict regulations, contract fisheries observers like Keith Davis have the dangerous duty of reporting them.
Observers embed on boats for months at a time and are supposed to track and report wrongdoing, which can lead to friction between them and a ship's captain or crew.
So when Davis mysteriously vanished earlier this month off the coast of Peru, concerns were raised by family and friends that foul play was involved.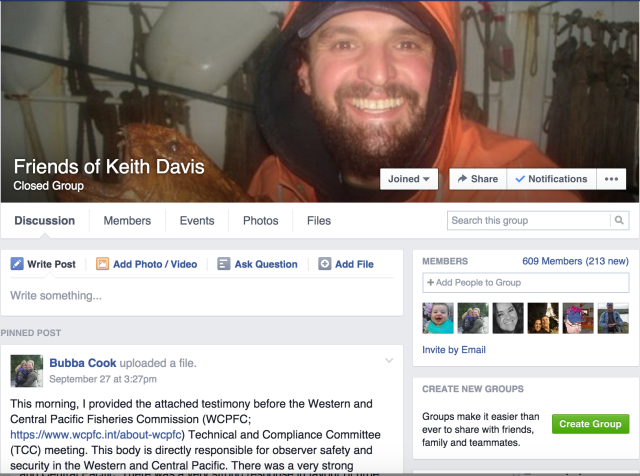 Davis, an American marine biologist, was embedded on the Victoria No. 168, a Panamanian-flagged fishing vessel. He was last seen on Sept. 10 while the ship was picking up a haul of tuna from a Taiwanese fishing vessel operating under a Vanuatu flag.
Since then few details have been released about the circumstances of Davis's disappearance. The U.S. Coast Guard and FBI have been working with local officials in Panama, but the lack of information and conflicting reports have frustrated Davis's family and friends, some of whom have publicly criticized those involved in the investigation.
Davis's cousin, Melanie Fletcher, told CNN last week that the family was initially told he might have fallen and hit his head, but that story has since changed. Now it seems no one has a definitive answer about Davis or his whereabouts.
"He's not the type of guy who's just going to fall off a boat," Fletcher said. "He's the type of guy who watches to make sure no one else does. He's a very smart, resourceful, MacGyver-type guy."
'A Dangerous Occupation'
Davis began his career as a contract fisheries observer in 1999. His network was widespread and he was well-liked in the close-knit and far-reaching community of fisheries observers.
When news of his disappearance began to percolate the Internet, his family and friends took to Facebook and Twitter in an attempt make sense of what might have happened to him, many of them using the hashtag #FindKeithDavis.
For many, the most difficult thing to understand is how someone who spent nearly 16 years on the water and is considered an expert in his field could simply vanish during a daytime transfer of fish from one boat to another.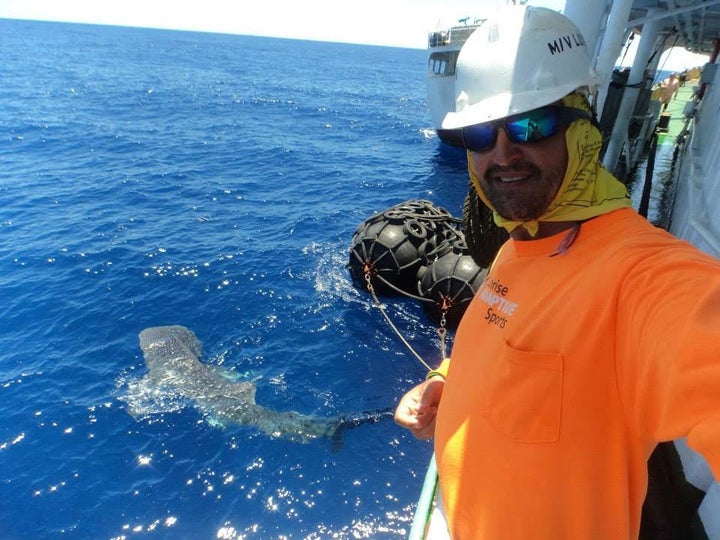 According to Stacey Gray, a former colleague of Davis's, tensions can run extremely high between observers and the crews they embed with.
Gray told Civil Beat she once had to lock herself in a bathroom and call for help when she caught a Hawaii longliner throwing plastics overboard. She said he started threatening her after she caught him, telling her he would kill her and feed her to the sharks. When they got back to port, Gray said, he jumped ship before docking and swam away.
"It can definitely be a dangerous occupation," she said.
Lynn Goodman, another friend of Davis and former colleague, recently wrote on her blog that serious crimes, such as human trafficking and slavery, often go unseen in international waters.
Goodman highlighted how much money is at stake, particularly in the tuna industry, saying that, "an observer's report can potentially cost a vessel quite a bit in fines, or even lead to jail time for the captain and/or crewmembers if the offense is severe."
She also noted that illicit cargo such as shark fins and drugs can put the life of an observer in danger.
Changing the Tide
Liz Mitchell, a board member for the Association for Professional Observers who also used to work with Davis, says that anyone who has spent a considerable amount of time on the water as an observer will have a story to tell. Intimidation, she says, is widespread in the industry, and combating harassment and violence is a top priority for her organization.
She says the APO is aware of numerous cases in which observers have been punched, slapped and assaulted. There's even one case in which an observer was chased around a ship by a crewmember wielding a meat cleaver. The most common threat, she said, is observers being told they will be thrown overboard.
Mitchell worked closely with Davis, who was a board member of the association from 2005-2012, to improve the situation for observers. They developed an international bill of rights in an effort to protect observers, but now the APO wants to go further, outfitting observers with "panic buttons" and other technological equipment, such as satellite communicators, to better protect them while out at sea.
"We're very upset right now because Keith was a loved colleague and he played a big role on the part of observer rights and welfare," Mitchell said. "He loved his job. He loved the ocean. And he loved the lifestyle. He wanted it to be seen as a viable professional career."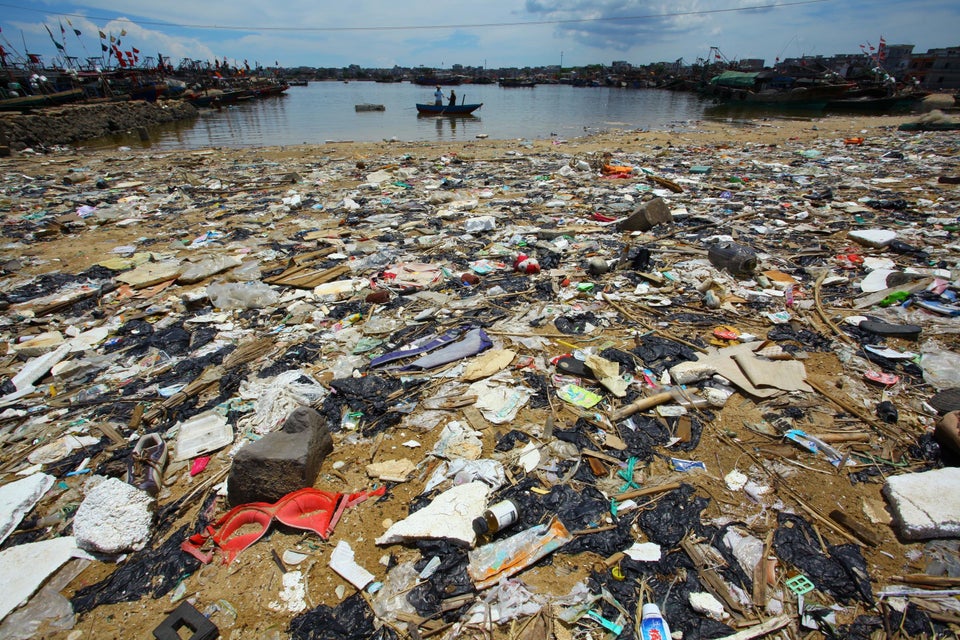 Garbage In The Pacific Ocean
Related
Popular in the Community